Why visit England's Stately Homes?
There are numerous reasons for visiting England's Stately Homes, one being that you learn history right where it happened. However, another is that they offer a wonderful reference point for interior design, often being the ambassadors for style of a particular era. Here we list five treasure houses of the National Trust according to design and a nearby luxury hotel for each one where you can stay.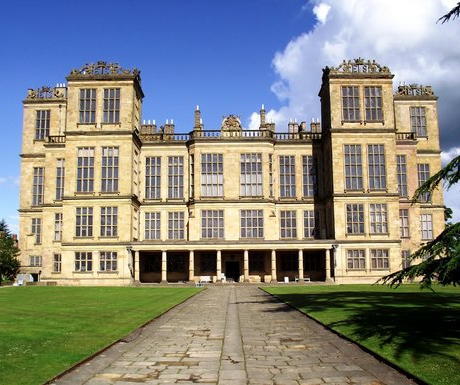 Tudor grandeur
Hardwick Hall is a testament to the formidable Bess of Hardwick, Countess of Shrewsbury, designed by Robert Symthson. Born of modest means in 1521 in the old Hall at Hardwick, (today a ruin beside the 'new' hall) Bess rose to become one of the most powerful aristocrats of the Tudor era, her business acumen and four carefully chosen marriages bringing her great influence and wealth From the design that pushed the boundaries of architecture at the time, to the skyline featuring six rooftop pavilions with Bess' initials "ES", it was a house designed deliberately to symbolise Bess' power and status as the richest woman in England after Elizabeth I. The house remains little altered and is a time capsule transporting you to the opulence of the Elizabethean era with the stupendous collection of 16th century embroideries, tapestries and furniture. Comfortably opulent and a national treasure, it is a must.
Stay - Morley Hayes, Morley, Derbyshire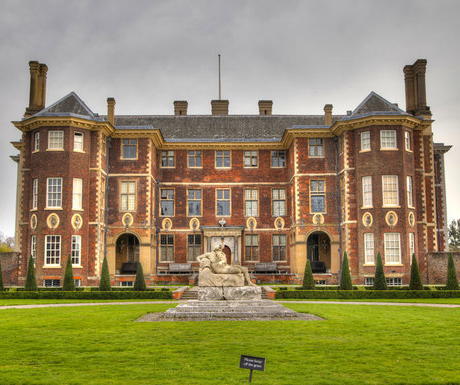 Baroque fantasy
Ham House is a unique and atmospheric 17th-century house set against the banks of the River Thames in Richmond. It is the creation of the Duke and Duchess of Lauderdale, who together transformed Ham into one of the greatest Stuart houses in England. Its luxurious baroque interior features gold-gilded wooden panelling, a parquet floor, sea monster adorned armchairs and elaborate ceiling paintings. Explore artwork by Van Dyke and Lely among others as you walk in the footsteps of Stuart courtiers and royalty. Since much of the collection has remained in the house for 400 years you really feel you are stepping back in time surrounded by historic collections of textiles, furniture, paintings and lacquerware. One of the many treasures is a magnificent sleeping chair built to flatter Queen Catherine of Braganza, wife of Charles II. Built alongside a suite of rooms for her exclusive use, it reclined so the Queen could rest in comfort. Learn the story of the tenacious Duchess, a loving couple and successive generations of earls who conserved Ham as a precious survival of Stuart courtly grandeur.
Stay - Mandarin Oriental, Knightsbridge, London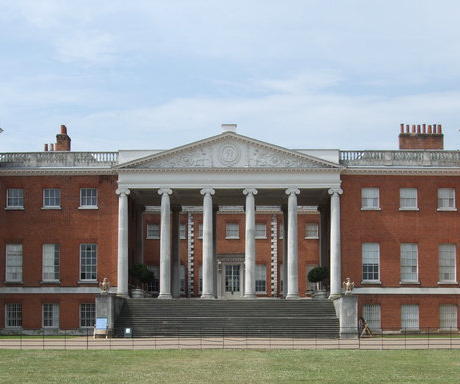 Georgian elegance
You would be forgiven for disbelieving that in urban Hounslow, West London, lies a magnificent Georgian Stately home set within acres of gardens, park and farmland. Once described by Horace Walpole as 'the palace of palaces', Osterley was created in the late 18th century by architect designer (and genius) Robert Adam for the Child family to entertain and impress their friends and clients. Originally a red brick Tudor house built in 1576 by Sir Thomas Gresham, Osterley was acquired by Sir Francis Child in 1713 as the perfect symbol of his status and prosperity from banking. One of the most spectacular treasures of the house is the set of Gobelin tapestries. The medallion images were designed by the painter, François Boucher and depict the 'Loves of the Gods' and incredibly their magnificent colour is as vivid today as it was over 200 years ago. Another gem is the state bed designed as a Temple of Venus, the Roman goddess of love and beauty by Robert Adam. Explore the masterpiece of a house that arose out of one man's design and successive families taste and legacy.
Stay - Hilton London Syon Park, Brentford, London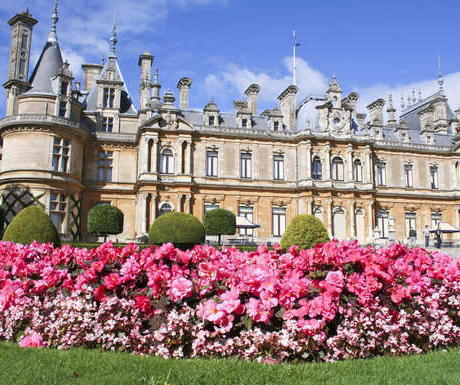 Victorian splendour
There is nothing in England quite like Waddesdon Mannor, a magnificent 19th-century French styled Chateau. Built by Baron Ferdinand de Rothschild in 1874 in the style of a Loire châteaux its purpose was to entertain the fashionable world of Victorian society and house his collection of fine art and furniture. Kept much in the style of this era, it is a testament to the opulence of Ferdinand's world and his successors'. A house of beauty, not a single room fails to amaze. From the set of seven panels depicting the story of Sleeping Beauty to the paintings by Boucher and the porcelain chandelier by Ingo Maurer, it is a house of treasures old and new. See the bedroom where Queen Victoria rested, view the dinner service made for Marie-Antoinette, furniture made for Louis XVI and gaze at full-length portraits by Gainsborough, Reynolds and Romney. This is one Stately home where one visit is never enough.
Stay - Stowe Park Hotel, Stowe, Buckingham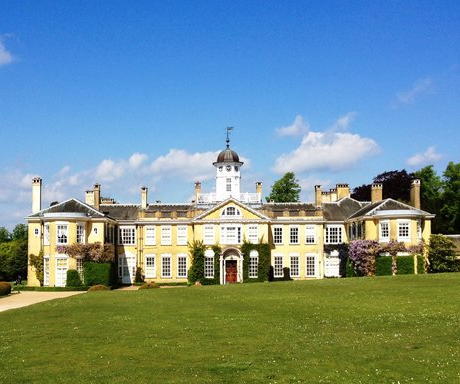 Edwardian Opulence
Considered a 'delicious house' by Queen Elizabeth, mother of Queen Elizabeth II, Polesden Lacey is one of the finest examples of an Edwardian country retreat. Surrounded by acres of countryside with glorious views across the rolling Surrey Hills, it was home to famous Edwardian hostess Mrs Greville, who inherited a fortune from her father, William McEwan. Here in a house remodelled by architects who had recently designed the Ritz hotel in London, she entertained royalty and the celebrities of her time. Marvel at the glittering wonders of Mrs Greville's extensive collection of art and ceramics that range from renowned Dutch old masters to sparkling objects by Fabergé and Cartier. See the replica of Mrs Greville's Boucheron tiara worn recently by the Duches of Cornwall. One of the highlights of the house is the saloon which Mrs Greville famously asked her architects to be 'fit to entertain a Maharaja'. It is designed to enthral and intoxicate guests, decorated with early 18th-century pannelling from an Italian palace. This is one house that exudes the Belle Epoque opulence like no other in the country.
Stay - Woodlands Park Hotel, Obham, Surrey
Photos supplied by Depositphotos.