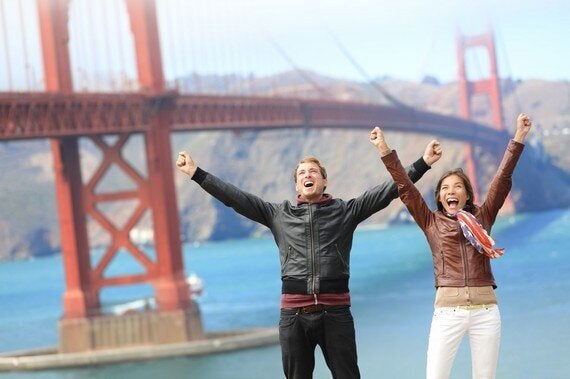 It's that time of the year when everyone is aggressively scanning the internet for handy little travel tips before setting off on their summer holiday. With so much content out there - how do you separate fact from myth?
We at Revolut, Europe's leading travel card for spending fee-free globally, have debunked the most common travel myths to help you save time and money this summer!
USING ONLINE COMPARISON SITES IS ALWAYS CHEAPER: MYTH
Whilst this can be true, many hotels are willing to advertise a cheaper rate if you book with them directly as they avoid paying a marketplace fee. It's also worth noting that comparison sites do not list many discount airlines and hotel groups.
Even worse, many sites install cookies to monitor your activity, which is why your total price may suddenly surge at the checkout. Turn on private browsing in your settings to disable this trick.
ALWAYS TRUST LOCAL KNOWLEDGE: MYTH
How many times have you stayed in a hotel in your hometown? Just as you probably don't know the ins and outs of the tourist industry in your city, it's unlikely the locals abroad will either.
Instead, ask fellow travellers which landmarks are worth visiting, which restaurants sell the best cuisine and where the best places to stay are. For directions, local advice can be a hit or a miss too!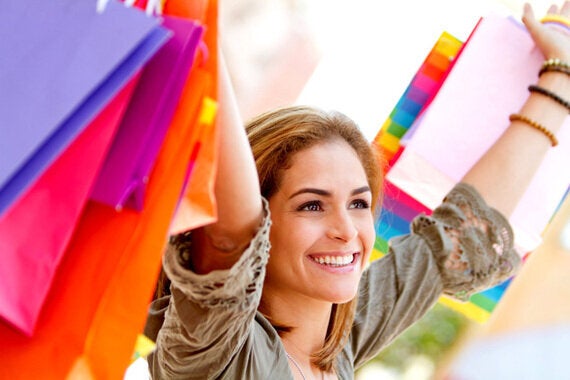 DUTY FREE IS THE BEST DEAL: MYTH
Duty free is always a good way to depart with your leftover holiday cash, but there are many items that cost more than the high street despite being tax free.
The reality is that luxury items such as perfume and sunglasses are no less expensive than the high street. The main difference will be found in heavily taxed items such as alcohol and cigarettes, which are typically 80% cheaper. So if you're looking for a deal, a litre of Jimmy Choo is not it.
BOOKING LAST MINUTE SAVES MONEY: MYTH
This only applies if you are completely flexible on dates, location and airports. Most us will be bound to specific dates and have a preferred destination in mind.
Instead, book your holiday three months in advance and go away in the months of May, September or October where you can save up to a whopping 50% and the weather is still hot.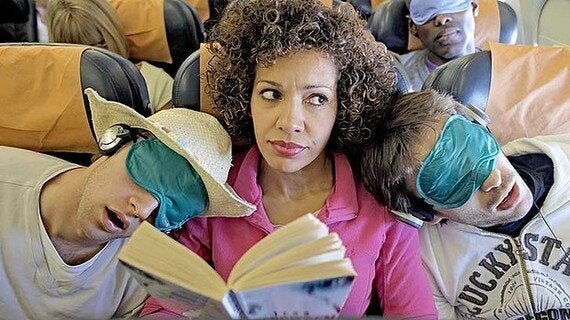 JET LAG IS THE RESULT OF A LACK OF SLEEP: MYTH
Despite popular belief, jet lag is not the result of a lack of sleep, but actually the result of a massive change in longitude.
Your body's circadian rhythms, which regulate when you sleep and eat, are governed by day and night. When you travel long distances, your body clock loses control. It therefore attempts to reset itself to the day-night cycle of your destination in the sensation of jet lag.
TRAVEL AGENTS ARE EXPENSIVE AND IRRELEVANT: MYTH
Whilst travel agents can be a hit or a miss in terms of price, they are always worth exploring based on the perks they offer. In addition to offering competitive prices to online marketplaces, they often throw in exclusive perks such as free excursion trips, discounts at top restaurants and the like.
IT'S CHEAPER TO EAT AT THE HOTEL: MYTH
Unless you are all inclusive, eating inside your resort can actually be more expensive than surrounding restaurants, especially if they are family run. For the pure convenience, many hotel restaurants can charge up to 20% more for breakfast, lunch and dinner - and especially drinks!
As a handy tip, find out where the locals dine out as those restaurants will be less expensive, run by locals and have less tourists!
BUYING CURRENCY WITH FEES IS THE ONLY OPTION: MYTH
This common mistake has been burning a hole in the pockets of consumers for years. Exchanging your currency at the airport, supermarkets or with the banks will cost you up to 12% in fees.
Get clever and order yourself a prepaid currency card which allow you to spend fee-free globally with the real exchange rate and make free international ATM withdrawals with no hidden fees.