Nothing quite says spring like the bright pink, long stalks of the vegetable, yet eaten as a fruit, rhubarb. I've always seen think pink hued beauties at my local supermarkets and often passed them to fruits which I am more familiar with. I really want to cook more with seasonal British fruit and vegetables this year. Fruit and vegetables always taste better when in season and so hopefully I'll be hearing more and more recipes using seasonal ingredients.
The last few weeks was the first time I've ever cooked with rhubarb. The first thing I made was rhubarb crumble, it reminded me school puddings -such fond memories. I noticed, though that when the rhubarb is baked, some of the vibrant pink hue was lost, so when I remade this, I added an early seasonal bunch of strawberries to add further sweetness. The end result is a rich, fruity and comforting crumble which will keep you satisfied from spring to summer.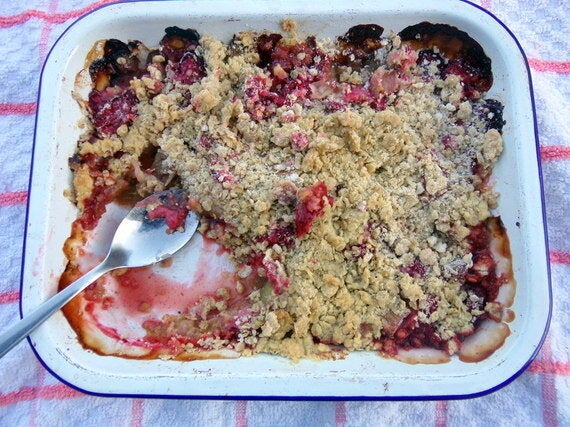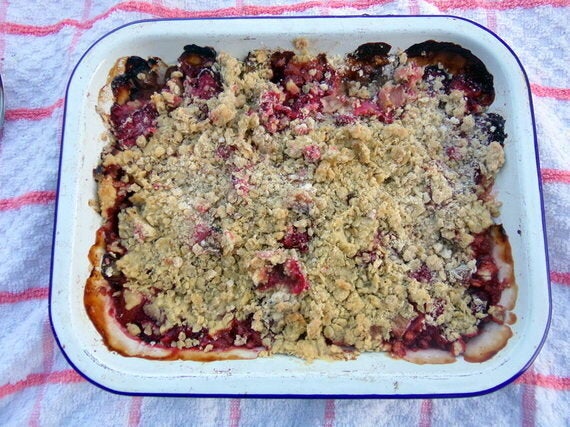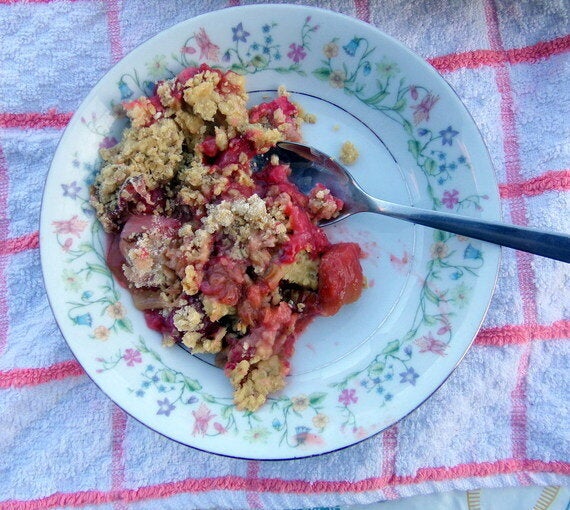 4 x rhubarb, cut into 2cm thick
25g margarine (e.g stork)
250g strawberries, hulls removed and cut in half.
Preheat the oven to gas mark 5. Place the rhubarb in a pie or oven dish, sprinkle the brown sugar over the rhubarb and roast for 15 minutes. Meanwhile, in a mixing bowl, add the flour, oats, cinnamon and margarine. Using your fingers mix together - the idea is to have finer pieces of crumble, alongside some large clumps.
Remove the rhubarb from the oven, add the strawberries and gently mix with the rhubarb. Place the crumble on top and bake in the oven on the top shelf for between 35-40 minutes.