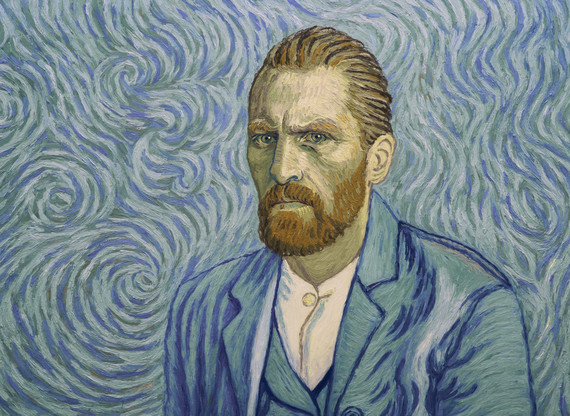 When most people think of English-language animation, they probably think of Disney. They've been responsible for countless innovations in the near-century since their founding, including the first synchronised sound film in the form of Steamboat Willie (1927), as well as the first fully computer animated film in Toy Story (1995).
When considering Asian animation, many would probably think of Studio Ghibli. Like Disney in the Western World, Studio Ghibli, fronted by master animator-director Hayao Miyazaki, has been responsible for some of the most critically and commercially successful animated films ever created. Three Studio Ghibli produced films appear in the top 10 highest grossing Japanese films of all time, with Spirited Away (2001) heading the list earning over ¥30 billion gross.
There is, however, a new trend emerging in the world of animated cinema. Where big-budget animated features in both the East and West were previously reserved for the industry giants like Disney and Studio Ghibli, a new kind of beast is beginning to emerge: a best by the name of crowdfunding.
Two of the best and most highly anticipated films on show at 2017's London Film Festival, Loving Vincent and Big Fish & Begonia both secured funding at least in part through online crowdfunding campaigns.
Loving Vincent holds the title of being the world's first fully painted animated film. It follows the events immediately following Vincent van Gogh's suicide, making use of over 60,000 hand painted frames created in collaboration by over 120 artists.
It was originally intended to be produced as a short film. However, as the scope of the film began to widen into a full-length feature, funding fell short. To combat this, co-directors and writers Dorota Kobiela and Hugh Welchman turned to Kickstarter in 2014 to raise funds. This push garnered over £50,000, allowing production of the film to continue, and eventually for the finished product to be premiered as part of this year's London Film Festival.
The story behind Big Fish & Begonia is an almost direct parallel to that behind Loving Vincent. Like Loving Vincent, Big Fish began its life as a short film, published online 13 years ago in 2004. The short was well-received and co-directors Liang Xuan and Zhang Chun began work on a feature-length script almost immediately.
After some initial interest and disparate funding, the money dried up. In 2013, Liang was forced to turn to Chinese social media platform Sian Weibo in an attempt to secure the funds necessary to complete and distribute the film.
Again, as with Loving Vincent, this final appeal to social media users gave the film the exposure and money necessary to complete production. It was released in China last summer to huge commercial success, grossing CN¥565 million.
Crowdfunded films may not exactly be a brand-new phenomenon. Since online crowdfunding began around a decade ago, artistic creation has been at the heart of its purpose, with innumerable successful indie films owing their success in part to funds raised by sites such as Kickstarter and Indiegogo.
But what's so revolutionary about Loving Vincent and Big Fish & Begonia, is the sheer scale of their success, particularly in a field which has historically been so monopolised by the Disneys and Studio Ghiblis of this world.
Big Fish has already proved its commercial success in China, and after its inclusion in the LFF programme, it seems likely to get a theatrical release here in the UK. Loving Vincent is yet to prove the extent of its box office appeal, but has already established itself as a cult critical hit on the festival circuit.
So what, if anything, does this say about the future of animated cinema? It seems unlikely that these movements in independent animation are indicative of the impending fall of the Disney corporation. The conglomerate giants of the animation world will likely continue to produce films which are practically unrivalled at the box office.
But the success of these films hints at a slowly changing attitude towards the way animated cinema is produced. Animation is no longer an exclusive realm inhabited by shoestring budget short films and multi-million-dollar blockbusters. There is a new and exciting middle-ground slowly being built, which if the quality of Loving Vincent and Big Fish & Begonia are anything to go by, is likely to open the doors to countless innovative and original animated features.
For more, visit charliegearon.com or @GearonCharlie on twitter