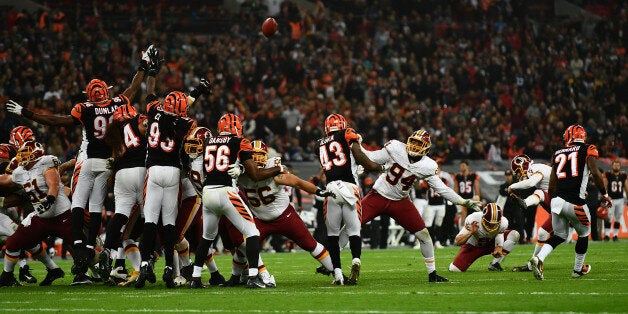 Well, that was tiring. After four thrilling quarters and a fraught overtime period that will send casual fans home baffled, Washington and Cincinnati battled to a 27-27 tie at Wembley on Sunday night. Here's four things to takeaway from the third and final game of the 2016 International Series.
1. Poor discipline should have cost Cincinnati the game
Washington may have wasted early opportunities to put the game away, but Cincinnati didn't half help them out with error after error. A senseless hit on a fair catch deep inside Washington territory and a back-breaking third down holding penalty in overtime stood out as poor defensive plays, but it was the Bengals inability to hang on to the ball almost cost them most of all. Quarterback Andy Dalton threw a poor endzone interception and lost a bizarre fumble on a sneak play, ending what was likely a game-winning overtime drive for Cincinnati. Dalton struggled when he was needed most.
Bengals kicker Mike Nugent missed an extra point that, it turns out, would have won the game, but fortunately for him it was ironically a special teams miscue from Washington that allowed Cincinnati to come away with anything at all on Sunday - Dustin Hopkins' miss from 34 yards out to win the game in overtime was simply unforgivable. Quite why head coach Jay Gruden decided to kick on 2nd down so close to the goalline against a tired defense failing to stop the run is another question entirely.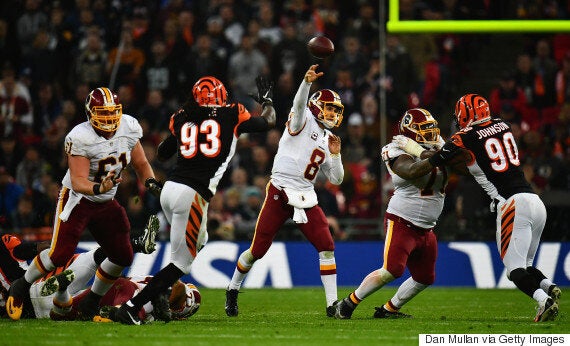 2. Andy Dalton and Kirk Cousins are limited quarterbacks
Sunday's game felt like Dalton and Cousins' careers in a nutshell - neither good enough to win nor bad enough to lose. Cousins somehow threw for 458 yards on 36 completions, yet was far from dominant. Bar two or three deep attempts, Cousins mostly worked the underneath routes to tight ends Jordan Reed and Vernon Davis and emerging slot receiver Jamison Crowder, and they did the rest. Do give Cousins credit for a terrific 3rd and long completion to Crowder late in the game against an all-out blitz from the Bengals front seven.
Ultimately it's hard to knock Cousins for executing the gameplan laid out for him by his coaches, but it's obvious that they're scheming for a quarterback with limited talent to push the ball downfield consistently.
Dalton, meanwhile, has long been viewed as valuable enough to retain but unlikely to transform games on his own. He has all the weapons a quarterback would need in star receiver AJ Green, talented tight end Tyler Eifert and talented running back duo Gio Bernard and Jeremy Hill, but the TCU product turned 29 this week and is unlikely to make any kind of developmental jump to truly be a top tier quarterback.
Both these teams are likely to only go as far as their quarterbacks will take them this season. If Sunday's performances are anything to go by, it's not very far.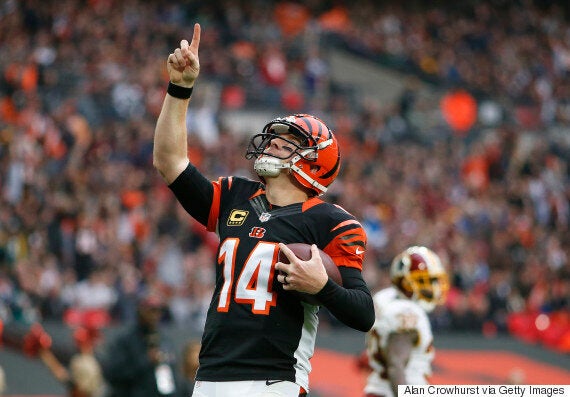 3. The Bengals might have peaked last year
The 2015 Bengals were good enough to win the Super Bowl, but that might be as good as they'll ever be with the current regime. They've been the picture of consistency in recent years under Marvin Lewis, but there are signs of a downturn in Cincy's fortunes.
Losing coordinators Hue Jackson and Mike Zimmer to head coaching jobs has seen production slip on both sides of the ball, and, sitting at 3-4-1 after today's game, although there's a chance Cincinnati can reach the playoffs with a strong back end to the season, they won't roll into the postseason like they did last year.
With New England looking like they'll run away with the AFC, Cincinnati might just have missed their window to be great. Speaking of great...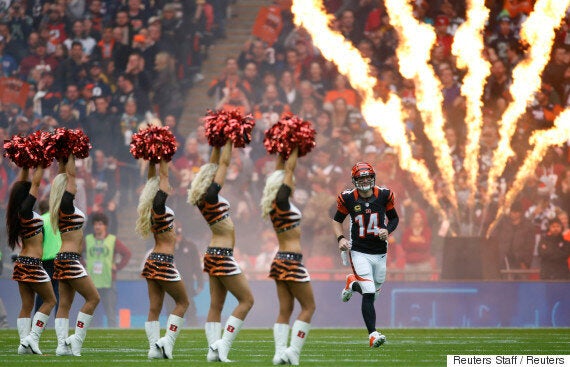 4. London finally got a great game!
After a string of underwhelming games in recent years, Wembley finally played host to a genuinely fun back-and-forth contest between two potential contenders. Andy Dalton vs Kirk Cousins is hardly a heavyweight bout, but both offenses took turns marching up and down the field, while we witnessed a premier matchup between stars AJ Green and Josh Norman, and a fair share of big plays from the likes of Gio Bernard, Crowder and Jordan Reed. At last, the Wembley crowd were able to cheer on the sport they travelled from far and wide to see - even despite the weird, underwhelming final result.
The tie wasn't the only thing this London crowd had never seen before - a truly brilliant, dramatic game of football was a breath of fresh air too.
Next season's slate of games, rumoured to be upped to four from three this year, should feature more potentially great matchups. It'll be a long wait for Europe's loyal NFL fans, but what a brilliant way to end the 2016 International Series.