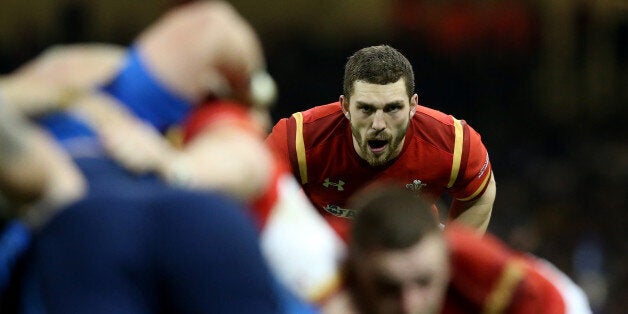 For most of us, the thought of playing rugby inspires only flashbacks of wet schoolday afternoons smashing each other to bits on Somme-like playing fields, but for many young men and women it's a valuable opportunity to be competitive, to challenge your physical ability and learn discipline and how to succeed as a team.
Few would argue against encouraging kids to participate in sports they enjoy and that help them develop as a person - but their safety in doing so should be of paramount importance. That's why it's vital today's letter endorsing the banning of contact rugby in schools is embraced as a chance to ensure rugby's long-term future as a key part of our sporting culture.
Concern and law suits around repetitive head injuries, no matter how major, in sports like ice hockey and particularly American football have built to an existential crescendo in America - with many in pro sports now saying they wouldn't want their own kids to play. Youth participation figures give a mixed image of whether parents are actually stopping their children from playing, but it's hard to doubt that the future of these sports are at something of a crossroads at the youth level.
He experienced four incidents like this in five months last year, and his partner Becky James told the BBC near the time of the above incident that: "It's quite stressful to think how he was affected after the concussions and how his speech was affected for the first few days". North is 23.
With the sheer amount of rugby played in schools, in PE lessons and on school teams, it's impossible to argue incidents like those above don't happen week in, week out. It's not hard to believe concussions and minor injuries happen and are not reported - teachers and referees, through no fault of their own, will be most often under-equipped and under-trained, and many youngsters enjoy the game too much to self-report or simply don't understand the risk they're taking.
For those reasons alone, banning contact rugby in schools would be a progressive step. Better yet, let's arm rugby clubs with the resources they need to better look after young participants. Wouldn't it be better to have kids playing full-contact rugby exclusively at clubs that are committed to looking out for them, instead of trusting every PE teacher in the country to not only be able to teach correct tackling technique, but also be able to recognise and diagnose concussion symptoms and other injuries on the fly?
Schools, meanwhile, can survive with a stripped-down hybrid of rugby league and touch which serve to introduce the game to kids, and encourage them to join clubs if it's something they want to pursue in a truly safe environment.
Committing to the safe practice of a high-impact collision sport should not be controversial. I understand concerns from professional players and commentators that it might 'ruin the game', but it's in the best interest of rugby to embrace concerns about the short and long-term health of those who play the game at every level.