On Monday, the final, paper-thin shreds of Sepp Blatter's dignity fluttered away in front of his eyes, intertwined with the fake dollar bills rained upon him by unremarkable man-child stunt comedian Lee Nelson. As if stumbling through a press conference finally setting out a timetable for you doing one wasn't humiliating enough...
Meanwhile EA Sports, publisher of the massively popular Fifa series, released the US and Canada covers of this year's upcoming edition, Fifa 16 (we got the UK cover earlier this month, but we'll get to that later).
On the covers? The best player in the world, Lionel Messi, as per norm. Oh, and Alex Morgan and Christine Sinclair, two of the very best women's players in their respective countries; Morgan a key player on a World Cup-winning squad, Sinclair retiring from football a legend, on the big stage and on home turf.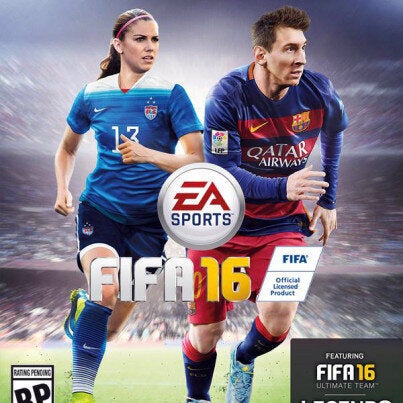 USA's Alex Morgan alongside Lionel Messi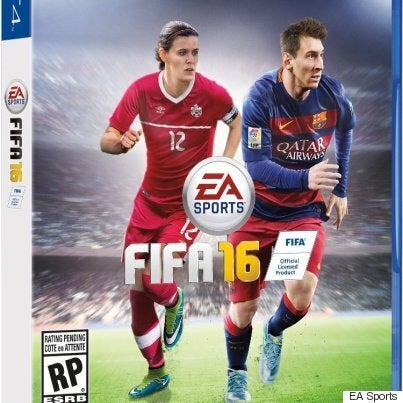 Canadian legend Christine Sinclair goes out in style
Besides the compelling and exciting World Cup both featured prominently in this summer, their appearance on the cover celebrates that, for the very first time, women's teams will be available to play in the game itself. The tale of exactly why it's taken so long is complex and, as Nathan Ditum wrote in this terrific piece on Kotaku UK "reveals a lot about gaming's problems with diversity".
The EA Sports team finally overcame the technological difficulties of modelling women, motion-capping players, their voices and their tics, and mastering how their models interact with the ball and the turf in the game's existing physics engine. It's a great achievement, and though it's taken far too long to happen, it's worth appreciating that if EA were going to do it, at least they wanted to do it right.
So, how better to mark this really important breakthrough than celebrate and shout about it? And how better to do that than bung one of England's best women on the front cover?
How about Fara Williams, the midfield maestro who orchestrated some of England's best attacks this summer?
How about Steph Houghton, the captain and heartbeat of the team who brought them through thick and thin and united the team after their heart-breaking semi-final loss?
How about Karen Carney, who buried some crucial chances throughout the tournament and always provided a spark?
How about the energetic Jill Scott, whose non-stop fighting attitude broke down opposing midfields?
How about the fleet-footed Eni Aluko, who moonlights as the first female Match of the Day pundit?
How about breakout player Fran Kirby, whose precocious, raw talent pissed off many a defender?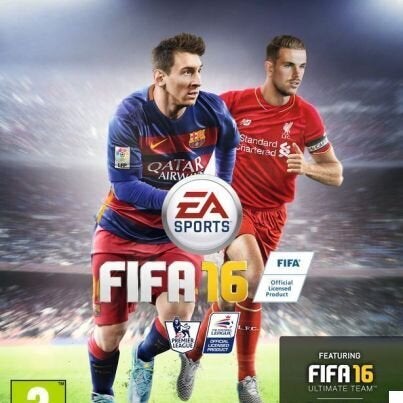 Behold your cover star, that guy from that team
It's a screw-up. England's women fought to their very last against a string of the best teams the world had to offer, and far exceeded any performance from the men's team this generation. The least we could do is show them a level of respect even somewhat approaching the reverence we afford our male players.
There was no better time. There never will be a better time. The addition of women in the game, the chance to really capitalise on and push the women's game that, despite Fifa's reputation wallowing in the gutter, gave all of us who watched so much joy... How do we repay them? With Jordan Henderson.
Remember when we thought this summer brought about a new dawn for women's football, a watershed moment for the equality of women in sport? Well, we're clearly not quite there yet. We like our women footballers, just not so much as to boot a man off the cover. The whole sorry episode is a bigger own goal than Laura Bassett's.