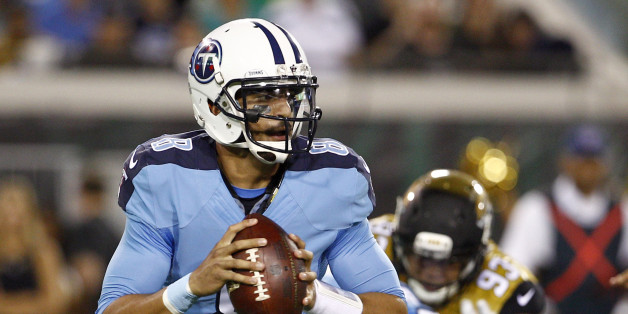 USA Today Sports / Reuters
The NFL returns for proper this week as the first tranche of preseason games kick off. It's more of an important time for the unknown players on the roster bubble or those grasping for one last chance to revive their career, but the next four weeks will also give fans and coaches alike a look at who will really improve this season and develop into the league's transcendent stars.
Below are four candidates on the offensive side of the ball, with hopefully something approaching rational reasoning as to why they are poised to break out, whether it's a new improved situation or new team entirely.
Marcus Mariota, QB, Tennessee Titans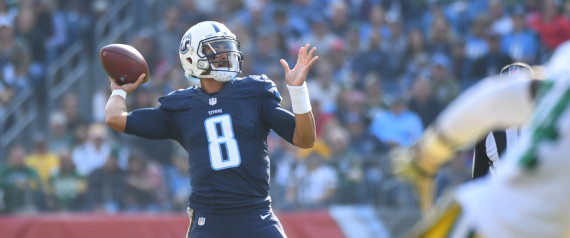 It feels like cheating to pick a Heisman-winning former second overall pick as a breakout candidate, but quarterbacks are measured on a different scale to almost any other position in sports - it's not enough to be good, you truly have to be great to make a difference.
And so Mariota, whose 2016 season prematurely with a broken fibula on Christmas Eve, is the first name on this list. Tennessee are this year's actually-not-that-sneaky sneaky pick in the AFC, but their success will hinge on Mariota's ability to make use of the revamped, talent-rich offense Titans general manager Jon Robinson has assembled around him. Rookie Corey Davis will be an immediate difference maker at receiver, Eric Decker is good and somehow on this team after escaping the torrid New York Jets, and Tennessee's offensive line, in addition to being the biggest bunch of absolute lads in the league, are one of the best units going.
Mariota, still just 23, is the modern NFL quarterback, accurate at short range, light on his feet and well-versed in the spread offense, and has thus far proven himself to be a great leader on and off the field. It's time for him to take the next step and get himself included in the discussion for top tier QBs.
Isaiah Crowell, RB, Cleveland Browns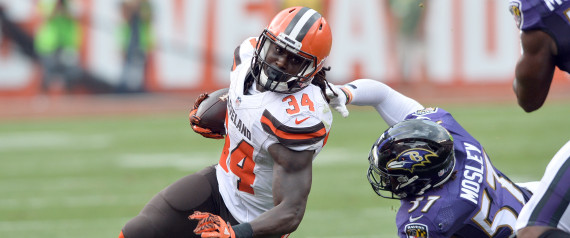 The Browns were just awful in 2016 and will probably continue to be in 2017, but don't let that distract from the fact that Isaiah Crowell was apparently the eighth-best running back in the league last year, per Football Outsiders' DVOA statistic, one spot better than Chicago's Jordan Howard and just two spots behind Dallas' Ezekiel Elliott.
With continuing uncertainty at quarterback and the loss of Terrelle Pryor at wideout, someone has to carry the load on offense. Cleveland invested significantly along the line in free agency, adding center J.C. Tretter and guard Kevin Zeitler, and they're going to want to get their money's worth, which is where Crowell comes in.
While his colleague Duke Johnson remains more of a threat in the receiving game, Crowell is going to have more than enough chances to prove he's the talented back that excelled in college at Georgia before his early expulsion.
Jamison Crowder, WR, Washington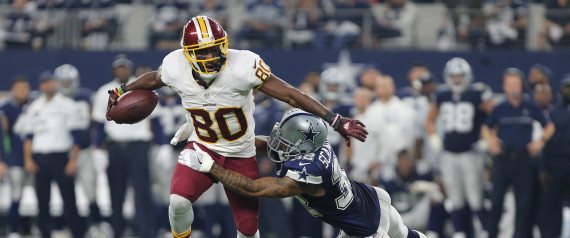 Crowder has kind of snuck under the radar his entire career - he was an unexceptional recruit out of high school, a mid-round pick out of college, and a relatively quiet but productive couples of seasons working out of the slot in Washington. However this year, after a calamitous (read: hilarious) offseason of farce, he's going to have to step into the spotlight.
Last year's two leading receivers, DeSean Jackson and Pierre Garcon, who racked up 35% of Kirk Cousins' targets last year, left town and the talented-but-fragile Jordan Reed is already hurt again - basically, someone is going to have to catch some passes and it might as well be Crowder.
Which is not to say he isn't a talented receiver. Crowder has dependable hands and is a crisp route-runner over the middle, and with Terrelle Pryor offering a deep threat there should be plenty of room for him to work over the middle.
Hunter Henry, TE, San Diego Los Angeles Chargers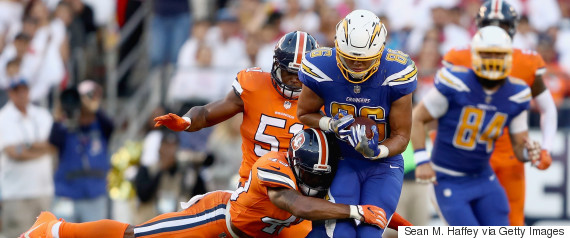 Antonio Gates is a Hall of Famer, but it's arguable that he would have retired at the end of last season were he not one touchdown shy of breaking Tony Gonzalez' career record for tight ends. Once he gets that elusive 112th touchdown, he will have nothing left to prove, clearing the way for Hunter Henry's emergence.
Henry, continuing that weird great American tradition of having a last name for a first name and a first name for a last name, excelled in limited action in his rookie season. He shared the league lead for touchdowns with 8, despite hauling in just 36 catches, which was good for a frankly absurd 22% touchdown rate.
The Arkansas grad offers Philip Rivers a threat up and down the field and a great safety outlet while Keenan Allen works his way back from all sorts of injuries.