More and more of us want to give back to local communities when we travel and thanks to some brilliant training initiatives across South East Asia, it now couldn't be easier to contribute to a great cause whilst enjoying a top notch dining experience at the same time.
Known for its beautiful beaches, beguiling destinations and tropical climate; tourism is big business in South East Asia and provides a key source of income for millions of local people. The size and value of the tourism industry means it has huge potential to 'do good' and training restaurants are a great example of just that.
Training restaurants and hospitality centres give disadvantaged or marginalised individuals a better future. Students are equipped with the language and hospitality skills required for them to obtain employment in the industry or even set up a business of their own.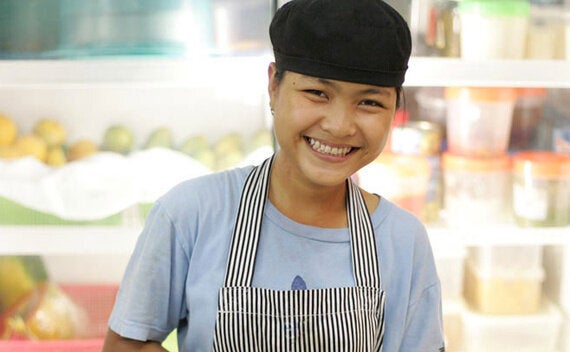 Image curtesy of TREE Alliance
You may be a bit apprehensive about going out for a meal that is cooked and served by students, but from our experience, the standards in training restaurants are incredibly high and the students are always supervised by trained staff and teachers.
So now you know what a training restaurant is, I thought I would share some of my favourites with you.
The TREE Alliance, standing for Training Restaurants for Employment and Entrepreneurship, opened their first restaurant in Phnom Penh, Cambodia over 10 years ago. Their highly successful model of social business has been replicated across South East Asia and the organisation now operates 8 restaurants across Laos, Thailand, Cambodia and Myanmar.
All profits from TREE restaurants are invested in the students who train there and the social programs which support them on their journey to becoming a skilled, productive and happy young person with a more secure future.
Usually serving a delicious mix of local and international cuisine, the TREE Alliance venues regularly rank in the top 10 restaurants of their corresponding city on TripAdvsior.
KOTO stands for 'know one, teach one' which is a short and sweet way of summing up what the organisation is about. KOTO operate vocational training programmes for disadvantaged youth in Vietnam with training centres in Hanoi and Ho Chi Minh City. Every six months KOTO recruits up to 30 youth, aged 16-22, from at-risk or disadvantaged backgrounds.
"KOTO takes a young person on a journey from the chaos of poverty to a world of entitlements, eligibilities and possibilities where they can to stand on his/her own two feet, to live a life with skills, dignity and pride and find positive place in the world." - KOTO 2016
The flagship restaurant is located on Van Mieu in Hanoi, just a stone's throw away from the Temple of Literature. The multi-level restaurant is open daily for breakfast, lunch and dinner from 7.30am - 10.30pm. Another KOTO restaurant is located in HCMC on the rooftop of The Link building in District 1 of the city centre.
As well as dining at KOTO, you can also support the organisation by taking part in their cooking classes. Available in both Hanoi and HCMC the KOTO cooking classes offer a hands on approach to learning how to cook and present Vietnamese cuisine.
Le Tonlé Tourism Training Center is a not-for-profit training guest house providing vocational training to disadvantaged youth from Cambodia's north-eastern provinces of Kratie, Stung Treng, Ratanakiri, and Mondulkiri.
Established in 2007 in Steung Treng, a new training centre opened in Kratie in 2013 equipped with practical facilities including a training kitchen, classroom, a welcoming ground floor restaurant and a four bedroom traditional wooden stilt guesthouse.
There are currently 18 students at Le Tonle enrolled in the two year training course. The course is an amazing opportunity for disadvantaged youth in Cambodia and allows them to build a better life for them and their family.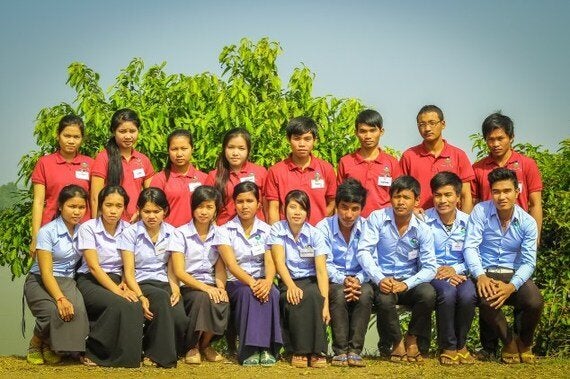 Image curtesy of Le Tonle
The Le Tonle guest house and restaurant provides vital vocational training and a unique opportunity for travellers to support human resource development in Cambodia. Find out more, including how to book on the Le Tonle website.
Although technically not a training restaurant, the Free Bird Café makes this list as you'll still be contributing a great cause by dining here.
Located in charming Chiang Mai in the north of Thailand, the Free Bird Café supports local NGO Thai Freedom House; a language and arts learning centre for indigenous people and Burmese refugees.
The Café serves delicious organic vegan and vegetarian food as well as some amazing fruit smoothies. It also houses a charity shop selling pre-loved clothes, accessories and books with 100% of the profits going to Thai Freedom House.
Situated in beautiful Ubud, Bali, this restaurant employs local staff and serves up some wonderful traditional Balinese dishes. The best part about this place? One delicious meal here will provide two medical treatments to people in need.
With the hash-tags #togetherwecanmakeadifference and #onemealforfreehealthcare, along with help from the local and international community, the Fair Future Foundation's enterprise has been able to care and treat tens of thousands of people per year, over 27,000 in 2015 alone.
Stop off the Warung for some fantastic food in a relaxed atmosphere and don't forget to hash-tag your meal and share the love! Find out more about their work on the Fair Future Foundation website.
This is by no means an exhaustive list of ethical eateries in South East Asia but includes some of my personal favourites. There are lots of great causes that are now supported in this way so do a little research before your trip and you'll likely find some fantastic places serving up food that not only tastes good but does good too!