Looking through the magazines for Autumn Winter 2014 you would be right in thinking there is a sense of 'anything goes' this season. The catwalk was awash with so many different looks, textures and silhouettes. Brit designers like Stella McCartney and Burberry were championing the cosy knits and blanket coats - who doesn't want to wear a duvet to work when the clocks go back!? Gucci, Chloe and Maxmara were all apparently channelling the inner Bette Lynch in us all, with leopard print everywhere. Alongside that, there was tailoring, sequins, ginghams, florals, feathers, comic book and kitsch, shearling, 60s, normcore ...with so much choice, where does a girl go with the hair and make up this season?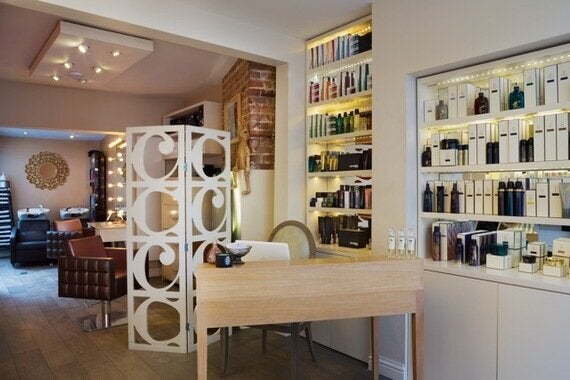 Well, I think it's safe to say that with so much happening with our clothes, hair and make up for AW14 is a story of less-is-more - and for Fall this year for me it's all about the paired down and nude. Super-clean and modern are the key words to remember. I have always followed a "less is more" philosophy. I have a 'Style By Ten' mantra, which has always been just that, find your ten perfect products and then you can play around with colour accents for each season. Keep your base simple and your face will always say elegant, then pick one or two key new products. This means you can play around with fashion colours and try things that won't break the bank with brands like Bourjois - to give your look the required update. This will enable you to always look on trend, but without looking try-hard and no-one likes a try-hard!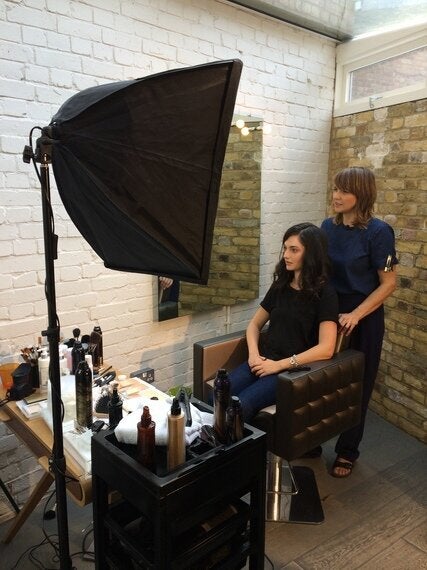 In the salon and for the recent shoots I did for Glamour magazine's Autumn Winter stories, I have kept the colour palette within the skin tone range - cream, peach, gold, brown and chocolate. However if you are going for the nude look then it's even more important to follow a good skin care routine. My favourite face mask is Sisley Black Rose which offers great anti-ageing and rehydration for the skin. Keeping the face nude, the highlighter has become an important tool for Autumn Winter - the best in my opinion is Mac Strobe - and the bronzer for cheeks. Use the highlighter mixed with moisturisers or as a highlight across cheeks and eyes. If you know what you are doing you can use it across the face, but that takes some skill not to end up looking a little over-done!
The old favourite Elizabeth Arden 8 Hour Cream is once again the "item not to leave the house without" and can be used liberally across lips and eyes. When the face is nude then the eyes need to take front stage and the brow and lashes are the heroes for this season. Large big black lashes are THE look. Think 60s Carnaby Street. Think Twiggy. I have come up with a way to magnify this look and use a few dots of black liquid eye-liner (the best on the market is undoubtedly Mac) and place them right under the eye lash to bulk up the area - you only need 5 or 6 dots and it looks fabulous.
For the hair it's all about keeping with this low-key look - big hair is out and corn-rows and plaits keep things close to the skull and looking slick. However without having a stylist in your bedroom close at hand to plait up your braids, the ponytail is much the easier everyday look - but my advice is to tie the ponytail with some interesting elastic bands - it's time to channel your Japanese Zen look. My favourites are coloured FOE bands (fold over elastic) which you can find on sites like Etsy and the narrow coloured Nike ones - great for the day (or the gym). To get the low down on how to braid and to do the perfect ponytail - check out my Facebook page for my brand new videos which will be out at the end of September.
Products wise this Autumn it's all about the no-poo. Silly name, but these new cleansing conditioners are the biggest story from the hair industry. I have always tried to get my clients to stop shampooing their hair too much - it's so bad for the follicles and the oils in our hair to wash everyday and I am a regular advocate of using dry shampoo instead of a full wash - my favourite is Orbie - but most beauty retailers have a good selection these days. I aim to not wash the hair for 5 days - and through using dry shampoo at the roots, brushing and using different styles for each day - which takes the hair up and away from the neck and face - 5 days is perfectly manageable. However these no-poo additions to the market are a really great idea and I will be definitely using them in the salon.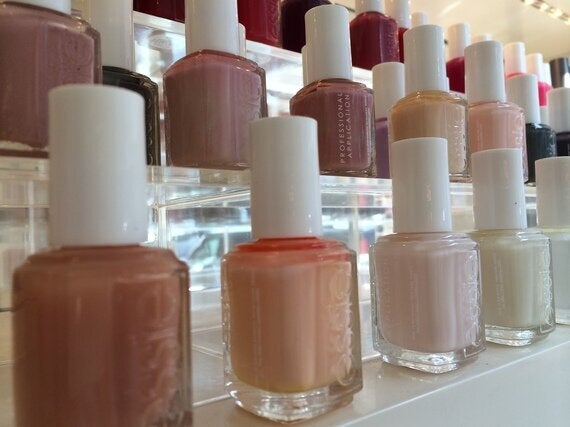 For the nails, just like the face, we are also going for nude. We use Essie as they have such a good colour range and longevity. The shape for nails is for a gently rounded tip - elegant, lady-like and pretty sexy too. With all that fashion going on, at least your face, hair and nails will know what they are up to for AW 2014-2015.
Check out my new videos for Autumn Winter via my Facebook Page -
https://www.facebook.com/pages/Charlotte-Cave-Hair-and-Makeup/249353235106432