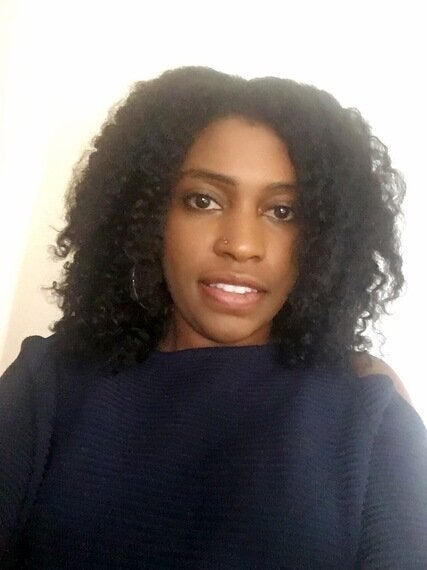 When I was diagnosed with cancer at the age of 17 it was a testing time. I was pretty much in denial and an array of emotions came over me, yeah I knew something was wrong, but I never thought it would be cancer. Nevertheless, I thought I knew everything there was to know, you have your treatment, feel sick and lose your hair. I had imagined I'd be back to my social life in no time.
Boy was I wrong! No one ever mentions how taxing the treatment can really be.
I went from being a normal teenager, spending time with my friends, to Christmas in hospital and starting chemotherapy on New Year's Eve. It all started with the basic side effects, the ones I already expected, feeling sick, losing weight and being too weak to walk.
Then it started to get more serious and I began to suffer with psychosis, caused by the high steroid dose. I felt like I was no longer in control of my mind, like I was stuck in my body whilst someone else controlled it. To make it worse the effects made me moody, rude and cruel and at one point I even wanted to end my life. I needed to get off the pills as I felt I was a danger to myself.
Finally, my dose of steroids was lowered and I expected it to be be plain sailing from here, but once again I was mistaken. Two weeks before my 18th birthday, my whole body shut down within a matter of hours. I couldn't walk, talk or even swallow. The doctors hustled around me seeming so confused, they'd never seen this before and they didn't know if I would be ok.
I was told the dreaded words "we don't know if it's reversible". I felt like I had been written off already. They continued treating the cancer and were pretty oblivious to what had happened. For me I never gave up because it's all about quality of life not quantity, if I live to 80 I want to be running jumping hopping and skipping, not bedridden.
Slowly but surely I was able to stand and do a few steps until I got an infection that knocked me straight back to square one. I was distraught to say the least, but it didn't stop me from getting back up and trying again. Every time I had the chemotherapy my balance and co-ordination were affected, until I decided to stop taking the chemotherapy. I was advised against stopping but I felt as though I needed to regain my quality of life. Fortunately, some later scans found that I was in remission and I was ok - but I know it was a risk.
My diagnosis was in December 2007 and even though I have been in remission for 7 years I am still affected to this day. I continue to work on my mobility, I changed my lifestyle, diet, mindset and environment. My walking and speech still aren't 100%, though I will continue to improve because I hold on to that future image of me running and it's what keeps me going.
It has been quite the journey and many don't realise but once the treatment finishes it is not the end, instead it is the beginning of a new chapter. Emotionally and physically I have grown and become someone so different to the teenager who was diagnosed at 17. I still suffer with constant fatigue and chemo brain, (concentration thinking and memory problems), which is known to be quite common amongst cancer survivors.
I published my own charity book "Cancer | The Hidden Truth". It is a true account of everything I went through but it shows even though I went through it, I came out standing. It has sad, funny and happy parts, I would say it's a real eye opener. You only hear about people passing and surviving but you rarely hear about the mental and physical struggle, which is what I have tried to convey in the book. I found writing the book truly therapeutic and it was a massive help to release everything I'd been bottling up inside.
Throughout my treatment I received support from CLIC Sargent, a cancer support charity for children and young people. I had my own CLIC Sargent Social Worker who was amazing. She helped to arrange different benefits that I didn't know I could get, and was always around just to have a chat.
I've now teamed up with CLIC Sargent to share some of my self-care tips through a series of videos, where I talk about my story, self-esteem, exercise and therapies, and diet. The videos are part of the charity's new resource, Looking after yourself, which has launched to help young people going through cancer.
I wanted to get involved in the project because it is something I know I would have appreciated from whilst I was on treatment. I tried a lot of different things during and after treatment that I felt really helped me heal.
The journey that I am on has taught me so much especially how to be grateful for every aspect of my life. I have had to become comfortable with my new normal and it's been a struggle but I am finally at a place where I am beginning to love and accept myself for what I am in this moment and it feels so peaceful. To be able to share my knowledge in the hope I can help others feels amazing. If you take anything away from this article let it be this: we are all unique and will benefit from things differently, so it's important to go with what feels right to you. Believe in yourself, take care of your health and remember self love is key.