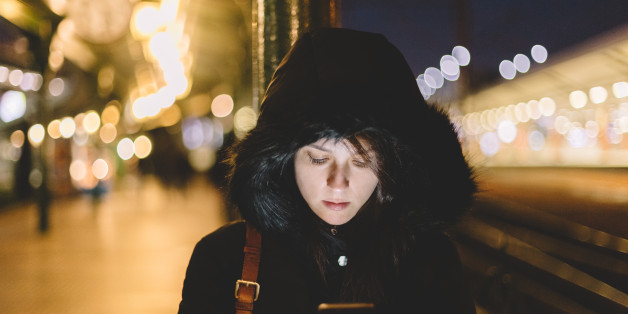 martin-dm via Getty Images
Transport for London (TfL) has made a landmark ruling which deprived Uber, the infamous multinational taxi app of its license in London. In a statement the body said that ''TFL has concluded that Uber is not fit and proper to hold a private hire operator licence." This announcement was supported by the Mayor Sadiq Khan, who wrote that ''it would be simply wrong for TfL to continue to license Uber if there was any way this could pose a threat to Londoners' safety or security.''
Uber, which has 3.5million users in London and is immensely popular amongst young people due to its convenience and pricing provides millions of trips for its users every day.
Since its creation it has been plagued by issues over its conduct, corporate governance, safety and workers rights and this latest ruling is another ban from a city in a list which at times has included Copenhagen, Austin, Brussels and Budapest.
I believe that the ruling is fundamentally correct. It is a rare example in which the authorities are stepping in to regulate a business which is dangerous for consumers, exploitative for workers and one which stifles competition in London - a city not exactly known for curtailing corporate largesse that is still mourning a disaster caused by deregulation; Grenfell.
TfL is right to say that Uber is not fit and proper. The Metropolitan Police has claimed that Uber is ''failing to report sex attacks'' committed by its drivers. This includes at least at least six sexual assaults on passengers, two public order offences and an assault according to the Sunday Times. TfL has also challenged the way in which Uber checks the criminal histories of its drivers. What company, which claims to put the safety of its customers first, has such a questionable approach to the way in which it vets those who we rely on to take us home at night?
It has been besieged by accusations that it exploits its workers. Frank Field MP, chair of the Work and Pensions Committee, found in his investigation, 'Sweated Labour', that there are drivers taking home far less than the minimum wage, working without proper protections and driving down the living standards for drivers across the capital.
There has been an uproar in London since the ruling. But many of us, especially young people, have long demanded fair pay for everyone who works in our society. Why should these values be inconvenient when confronted with the convenience of cheaper travel?
At the time of writing over 750,000 have signed a petition calling on TFL to ''save Uber.'' The petition claims that the ruling means that its 40,000 drivers will lose their livelihoods, hinders consumer choice and ''shows the world that London is far from being open and is closed to innovative companies.''
What is astounding about the petition is that it calls for Sadiq Khan to repeal the ruling and makes no acknowledgement of the need for Uber to radically alter the way in which it conducts itself.
London is a city that is still reeling from what happened at Grenfell. This crime, not a tragedy, was due to a country which for too long has ignored regulation as some sort of communist enterprise which stifles profits. How many of us were appalled and sickened by what happened because of a culture which put business before people, and a bottom line before ''red-tape.''
The argument made by those on the side of Uber that states that livelihoods are at risk are mistaken. Plainly, there is incredible demand for such a service. This should instead be met by companies which are willing to treat their employees properly and ensure that passenger safety is paramount. I have heard of one Uber driver who welcomed the ruling, as it meant that ''licensed minicabs will again see more business'' and that he might be able to leave Uber and return to them.
I say all of this as somebody who benefits hugely from the convenience of Uber. Never have I personally ordered a black cab in London, even before Uber. I found the pricing prohibitive and Uber offered me an easy way to move about. This doesn't mean I shouldn't find myself disrupted if it means that people are safe, workers are treated fairly and that Uber conducts itself properly.
I have heard valid arguments about its convenience for those who are disabled and for those who whose work and social lives have depended on the price offered by Uber. However, at its most elementary, it is patently clear that Uber's business model is harmful, immoral and at its root, symptomatic of a culture which places little value on people's lives.
Uber makes billions of dollars a year in turnover. If it can't make a complete and genuine effort to change the way in which it does business than it is not a company which should have a presence on our streets and lives.