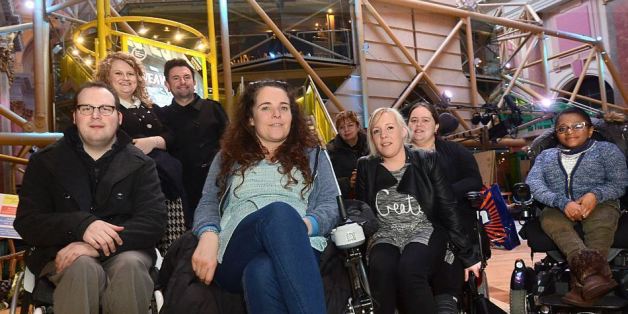 Cherylee Houston
It's a curious thing, disability. Some days it can be the thing that floors you, leaving you locked inside your own body, suffering for whatever reason; then it can easily flip into what the non-disabled world perceive it as: 'you' as a whole... But we all know the truth of us is far deep, much deeper inside, much further beyond any image or capability painted on the outside.
I always argue that disability doesn't affect my life. Whilst it is the 'thing' that excludes me and ensures that I take different routes to those of my non-disabled peers, it doesn't define me or who I am in the way the able-bodied world perceives it to do. I see my life from the Social Model of Disability's point of view: that my disability is caused by the inaccessibility of the world, of buildings and attitudes. I am not a disabled person, I am Cherylee, actress, writer, vegetarian, gardener, lover of adventures, likes to make things, glue things, have daft impulses, learn lessons too late - that's who I am. I am not 'disabled' in the perception of the term. And yet disability has soaked itself into so many areas of my life and by proxy those around me.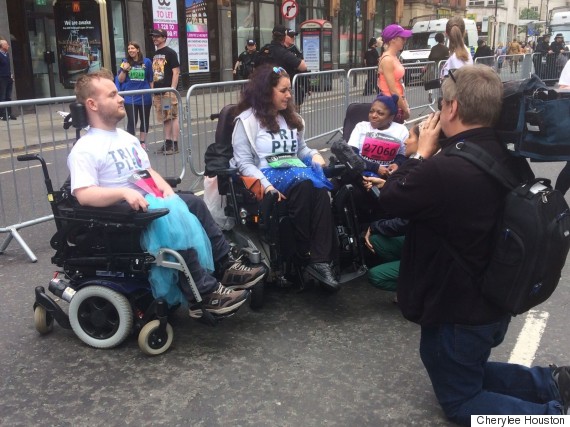 Early on both in career and medical matters, disability taught me resilience, patience and determination. You are so often told 'no' or 'it's not for you' as a person with a disability. It's moulded my personality, enabled me to see light in the dark. When someone decides to be rude, to knock the cup out of my hand and not apologise when boarding a train, to patronise me or try and make sure that I know I am not welcome in that building, train, social group, career choice - the list is endless. Over time I have learnt to see past the initial injustice and embrace the fear behind it in the person behaving in such a way. It enables you to fast track friendships, it bypasses the years which it usually takes to see the deeper soul of other people whether that be good or selfish.
That's why disability is so exciting, it enables us to learn as human beings; to find alternatives, stronger skills than the first choice you would come to.
I'm not saying it can't be a continual battle, but also that old adage of 'what makes you stronger'.
Disability is never seen as a positive. But it can be. I feel it myself and see it in others - the wisdom, the knowledge, the processing, the understanding it brings. It teaches you to face difficult choices alongside depth of patience, to cherish the moments. The acceptance you have to learn or perpetually rally against.
But most of all we can continually learn from disability. From the emotional responses and attitudes it brings, hopefully by creating an area of this site HuffPost UK will begin to enable the world to see the potential, the strengths and the joys that I and so many of my disabled peers are already privy to.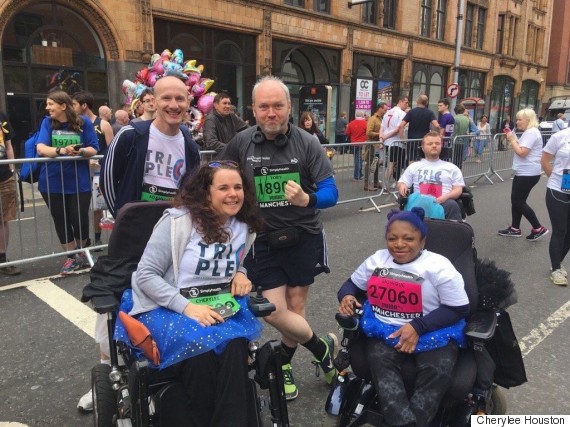 Cherylee Houston supports the disability charity Scope. Find out more about how the charity drives everyday equality, so that disabled people have the same opportunities as everyone else. 
HuffPost UK Lifestyle has launched EveryBody, a new section calling for better equality and inclusivity for people living with disability and invisible illness. The aim is to empower those whose voices are not always heard and redefine attitudes to identity, lifestyle and ability in 2017. We'll be covering all manner of lifestyle topics - from health and fitness to dating, sex and relationships.
We'd love to hear your stories. To blog for the section, please email ukblogteam@huffingtonpost.com with the subject line 'EveryBody'. To flag any issues that are close to your heart, please email natasha.hinde@huffingtonpost.com, again with the subject line 'EveryBody'.
Join in the conversation with #HPEveryBody on Twitter and Instagram.