Mac & Cheese? 2014 for sure.
Ramen? Just don't even get me started...
So what's the latest in the London foodie scene of single-item restaurants? BALLS. Yes, you heard me right. But not just any balls... we're talking super-cheffy gourmet balls made from fine ingredients, and served with delicious accompaniments. Welcome to buzzing Soho restaurant: Balls & Company.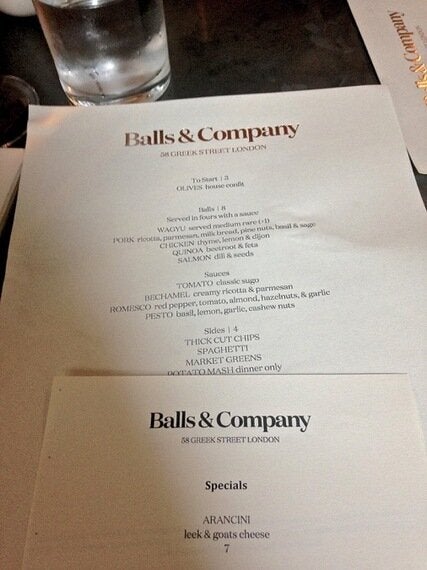 The simple menu offers five types of balls: pork, wagyu beef, chicken, salmon and quinoa. There's more complexity than that though - for example, the pork was mixed with ricotta, parmesan, pine nuts, basil and sage.
Then comes the tricky part - what to top your balls with! Choices range from classic tomato to pesto to béchamel and a delicious romesco. To complete the meal there is a standard selection of sides (chips, mash, salads) and a small specials menu.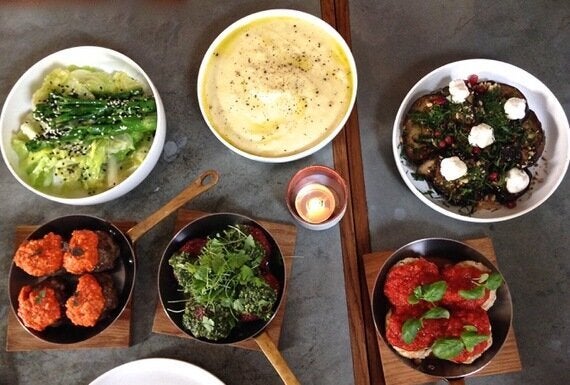 We ordered 3 lots of balls (each with a different sauce), some mash, market greens and I couldn't resist but try the spiced aubergine, pomegranate, and ricotta special.
What a beautiful feast appeared! Each order of balls came served in a small frying pan. They looked sophisticated and delicate, each topped with an appealing garnish. This was way beyond any platter of Ikea meatballs!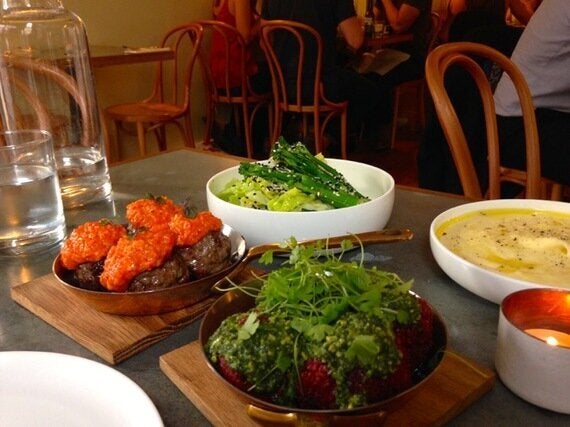 The wagyu beef was delicious and tender, packed with flavour, and topped with a rich romesco sauce. The pork topped with classic tomato was a winning combination. The quinoa, beetroot and feta balls were covered in a flavour-packed pesto and fresh herbs. The beetroot coloured them a bright pink, and although the texture was grainy, if you like quinoa usually (I've never been a fan), I'm sure you'd like these. Vegetarians will not go hungry here!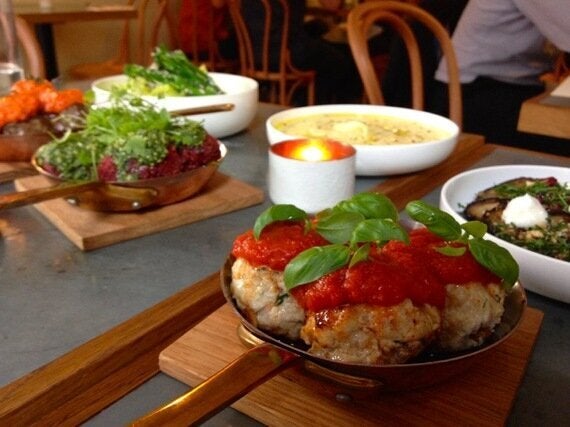 The aubergine salad was tasty. Crunchy seeds and pomegranate complemented the softer textures of the cheese and aubergine. There was also a beautiful spice to the dish. The mash was a bowl of comfort... like a big hug! One of my friends said that if they served take away he would be back to order two portions at lunchtime!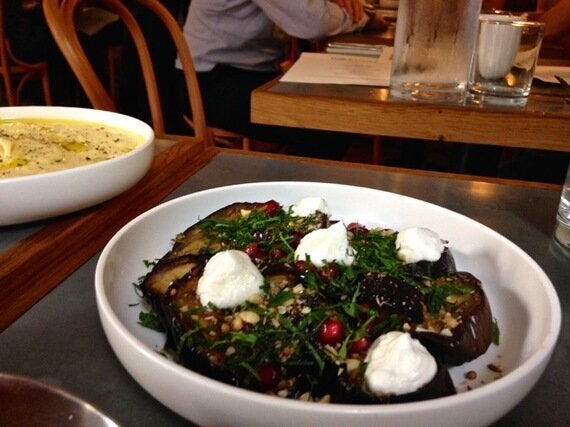 I wasn't able to squeeze in any dessert, but I was glad a friend did... just so we could find out what Persian fairy floss was! It was one of the components of the chocolate brownie dessert - and soon earned the nickname 'the Boris Johnson of desserts'! Similar to candy floss, but with the strand-like texture of a ball of blonde hair - what fun!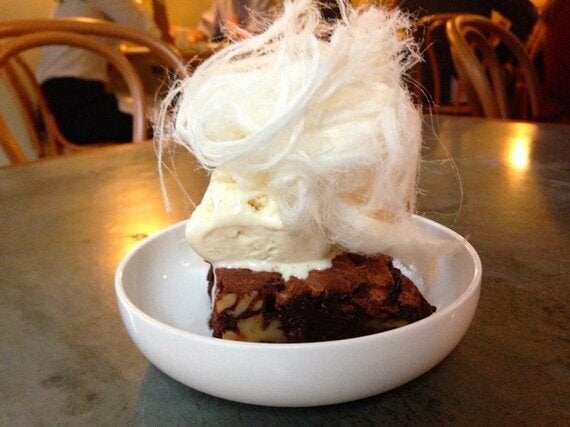 So 12 balls, 3 sides and a dessert later, it was time to leave Balls & Company, much to the delight of the queue that had formed outside (it's another of those 'no reservations' places).
So who's behind the balls? Bonny Porter - an inspirational chef from Australia who has been deaf for most of her life. She made a name for herself after reaching the Australian Masterchef final. If Balls & Company is anything to go by, I look forward to seeing what she does next...
I visited Balls & Company in August 2015. A meal for 3 (with wine) cost around £60. Find out more about Balls & Company here.