New Orleans is a city that conjures up so many images but as soon as you arrive you realise it's one of the most vibrant and unique cities in America. Full on contradictions, excitement and friendly locals who are so proud to call this city home, and it's easy to see why. If you're one of the thousands of UK tourists who visits Vegas for long weekends of indulgence, then you need to get yourself to New Orleans to experience a genuine city, full of history rather than the man-made Vegas strip. Home to incredible food experiences, it's time to continue our 48 hours of eating in New Orleans. If you missed Day 1 check it out here.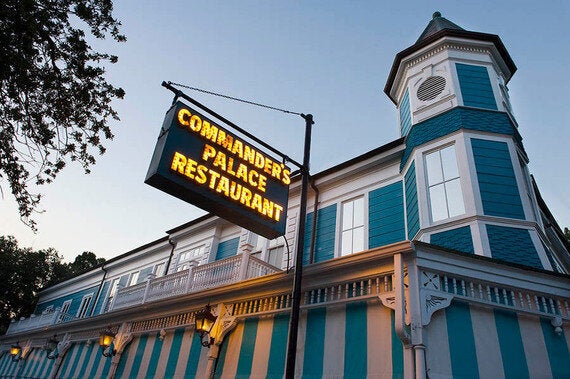 Continuing the theme of not spending all your time in the French Quarter, a morning walking around the stunning Garden District home to antique shops and classic houses that'll get you all the love on Instagram. Nestled in the heart of it you'll find a true New Orleans institution, established in 1890 and still family run, Commanders Palace. The type of place where everyone makes an effort (so stick to that dress code) and local families return year after year for celebrations.
This sprawling mansion is a warren of rooms full of joy, laughter and strolling jazz trios. There's not a bad table in the whole place but if the weathers good ask to be put in the courtyard or patio room (with a tree growing through the middle of it) and you'll get to walk through the kitchens to get to your table. There's also table 308 in the coliseum room (once voted the most romantic table in America). We were in the light and airy garden room, there were ladies that brunch starting on the mimosas, families celebrating birthdays and weddings, residents coming because they always do and then us, tourists lapping it up. The jazz trio took our requests as we embarked on a three course brunch with a server who guided us through the local delicacies and made us feel like the most important people in the room. Everything about this place is designed to make you feel welcome, from the choreographed service routines to the hand carved birds hidden on the walls in the main dining room and even Lally Brennan herself greeting tables, being so wonderfully friendly and creating the same excitement in a room as Mickey Mouse would at Disneyland.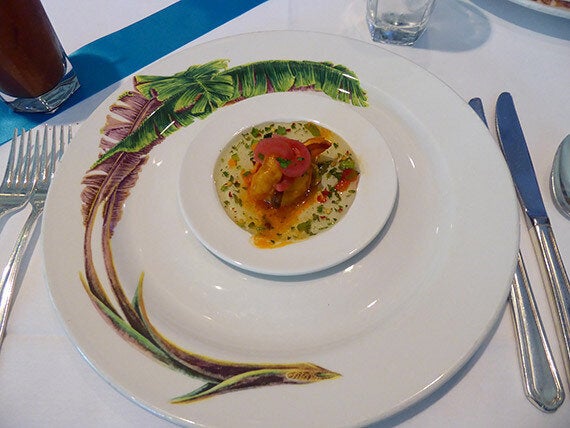 The brunch itself is full of classics, strong and honest, the sort of dishes you wouldn't get anywhere else in the world. The shrimp stuffed and Tasso Henican is a saliva tingly good dish, with the spicy cajun ham working alongside the crystal hot sauce and 5 pepper jelly, you simply can't get food like this outside of New Orleans and you can't get it as good as this inside New Orleans. Commands Palace made me wish there were more meals in a day.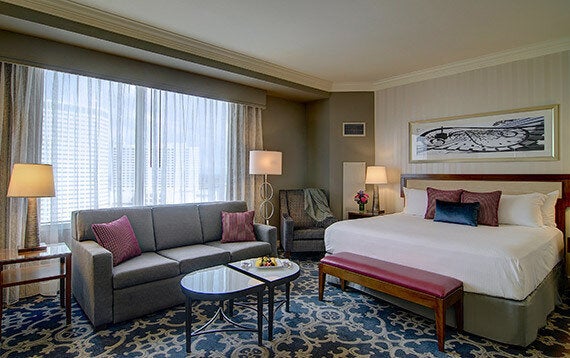 We swam in their pool and chilled in our surprisingly large room overlooking the banks of the Mississippi containing the comfiest bed to have ever existed! This luxury hotel is perfectly located, far enough away from the craziness of the French Quarter to be a quite and relaxing safe haven but close enough to go and cause mischief there. The staff, as you would expect are incredibly friendly, helpful and help the hotel feel like a home and the Swizzle Stick Bar is a great place for a cocktail complete with ice chipped off a giant block which hangs in the middle.
Dinner: GW Fins, 808 Bienville Street.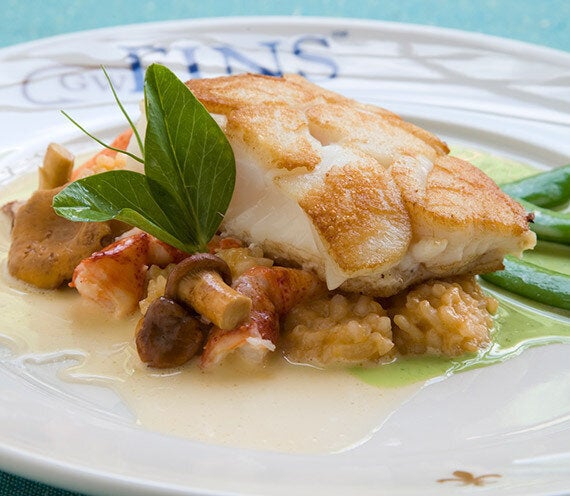 Locally owned and opened in 2001 the attention to detail, incredible French Quarter location and food to die for has earned GW Fins the highest reputation and there's no better place for your last night dining in New Orleans. Executive chef Michael Nelson and his team have created a seafood focused menu which screams visit again and makes every course something you taste before offering a fork to your dining companions and saying, 'You have got to try this.'
The menus are printed at 4pm daily to get the freshest and best ingredients and it's an oasis of delight inside the contemporary dining room as you watch the madness outside through the huge windows. Like everywhere in New Orleans you become one of the family as you're greeted by name throughout by the manager making sure everyone is having a good time, and with food like this, it is impossible not to.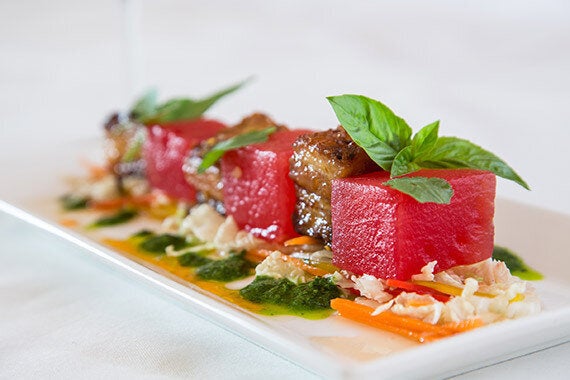 This is not the place to go if you want classic creole cuisine. Instead Chef Mike has crafted a innovative menu which is the perfect mix of bright and bold flavours, and contrasting textures. These are the dishes that dreams are made of and the hugely knowledgable staff share in Mike's passion for fine dining with incredible flavour. The Firecracker Tuna Taco had just the right hit of spice, crunchiness and non-greasy mouth explosion and the Tempura Fin Wings were an original delight. They butcher all their own fish and save the wings, a small pocked of delicious fish flesh, served alongside a crispy noodle salad it's sweet, sour and simply divine. As is the Crispy Pork Belly served with compressed watermelon, a beautiful summer pairing which elicited memories of a backyard BBQ. The signature entrée of a Scalibut (Scallop Crusted Halibut) is a frankenstein dish in which a new fish has been created and one that I'd happily eat again and again. They say save the best to last, and I think we did.