In passing I mentioned to a chef friend at Heston Blumenthal's Fat Duck that I was going to Washington DC. He stopped in his tracks, putting his knife down and looking me with the intense gaze of a man not to be messed with. 'I know two amazing places that you've just got to go to eat at.' I couldn't ignore his advice. He was a chef at the top of his game, working in one of the World's best restaurants, he knew his stuff. Also, he was holding a knife.
A week later, reservations in hand I find myself in Washington DC for the best part of 24 hours ready to try out Greek concept restaurant Kapnos and Latin American inspired, meat-driven Del Campo.
Dropping my bags in the wonderfully located Palomar Hotel in Dupont Circle, I settled into my smart urban room which oozed the sort of design touches you want to steal, use in your own home and pretend they were your idea. The idea of healthy living is hiding with the yoga mat in the cupboard but is slightly undone by the wine hour every night in the lobby. It's a relaxing and restful hotel the likes of which make you wonder why foreign dignitaries would even want to bother staying in the White House.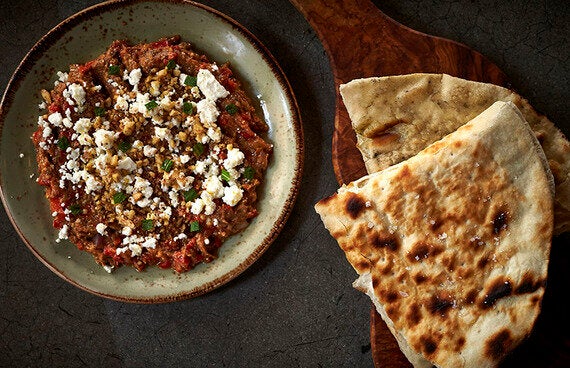 All photos by Greg Powers
A quick Uber away, on the Fourteenth Street Corridor you'll find 2016 Washington Restaurateur Of The Year, chef Mike Isabella's Kapnos. On arrival I saw the open terrace outside was rammed, the bar inside was standing room only and the smells of the open split kitchen wafted towards me as I looked up at the wine glass chandeliers, grateful that I had made a booking.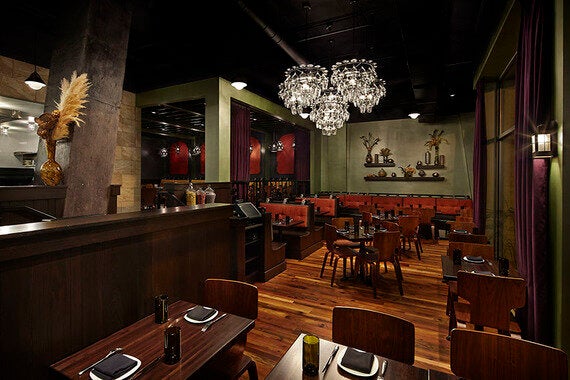 It was a Friday night and the relaxed, casual upmarket Kapnos was brimming with post work politicians and lobbyists were settling into sharing small plates and carvings from whole animals that had been, until moments earlier, roasting on the two huge wood fired spits. The menu was chocka with dishes I wanted to try so my wife and I ordered a little bit of everything in an effort to share as much as we could. Starting on some hummus with ginger and raisins, an inspired mix which got the mouth salivating before large colour plates of food kept landing on our table like the 'Be Our Guest' scene from 'Beauty & The Beast'.
The Northern Greek cuisine wowed as I found that even simple vegetable mezze elicited "OMGs" of delight. The smoky cauliflower hit with sour notes, the flame grilled asparagus with finely balanced tastes shone through. But it's the meat mezze where Kapnos comes into it's own. Crispy and flavourful where even the memory of it makes my mouth water.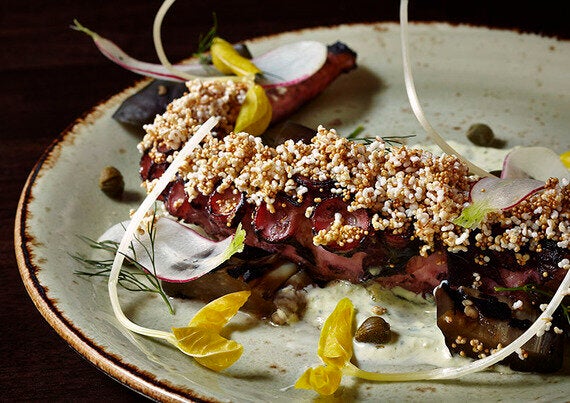 So far so good then, but I couldn't visit Washington to just eat food. I needed to be a little bit of a tourist, so I joined a City Segway Tour. Taking in all the sights of Washington (which are surprisingly spread out) in just over 3 hours, we zipped up and down the streets getting photos and making it so whenever we watch House Of Cards we can now say, I've seen that. I'd like to say we worked up an appetite but the Segways did most of the work for us. Dispite that as soon as we entered Del Campo, on the edge of Chinatown in DC our bellies started rumbling.
The spacious and hidden dining room has a delicious smoky scent from their signature created tableside smoked cocktails. Chef of the year Victor Albisu celebrates all things Latin American with his smoked meats and varied menu, making it easy to see why Del Campo won Best New Restaurant in 2014 and Washington's Best Steakhouse.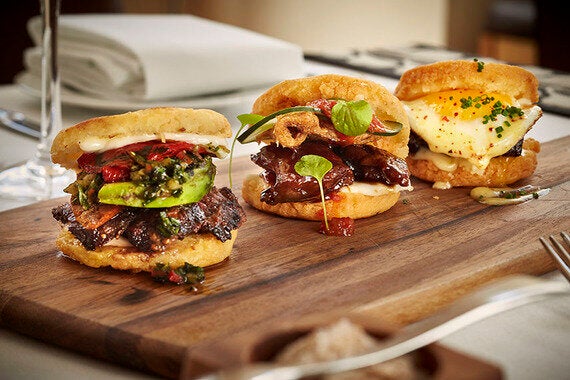 With rectangle platter plates and American Psycho esq steak knives, a city which was mainly known for over cooked steak and warm salad has now become the home of one of the best dining scenes in the US. Friendly staff are a given in the States but genuine, passionate and friendly staff are hard to come by. Probably because they're all working at Del Campo. Guiding us through our dinner Kit suggested the octopus causa with avocado, which turned me from an 8 legged fish foe to a lover of octopus as it melted in the mouth with buckets of taste. The smoked cinnamon stick cocktail was the sort of dish you film to stick on Instagram. It's finishing touches, done at the table, include setting fire to the cinnamon stick and letting the smokey flavours waft around, adding a remarkable difference of flavour to the cocktail.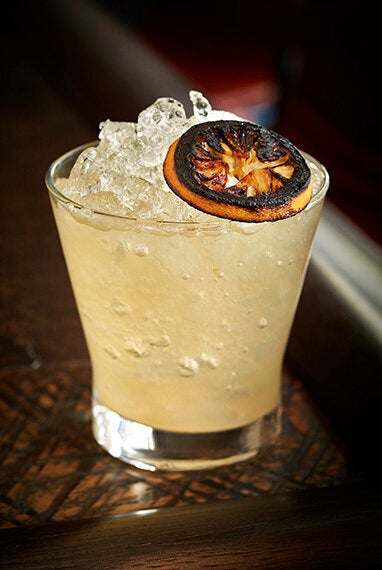 Boards of meat followed complete with smoked chips under it to keep the taste punchy. Hiding duck fat under chicken skin produced a crispy skin which I wanted to bag up and take home. Sadly I couldn't but I did grab some of their smoked sea salt and oil which have become a mainstay of my home cooking.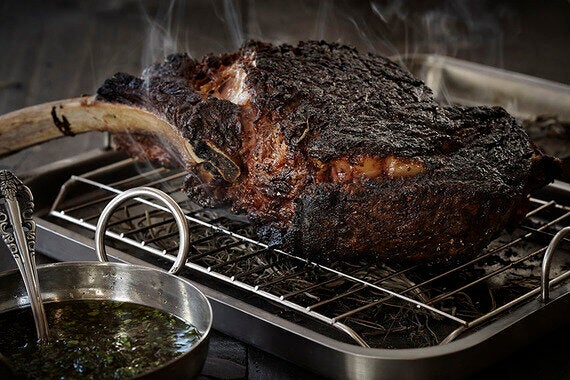 DC is a city without cultural influences and despite its grand government buildings it can at times, feel sterile and bland. Restaurants like Kapnos and Del Campo have helped changed that, turning it into a city where even UK based chefs have favourite restaurants. Washington DC is now a city which is creating food to inspire and delight with flavour explosions and creative flair. It's almost as if DC is a blank canvas for chefs to come make their mark on food, the same way politicians have made their mark on the USA itself.