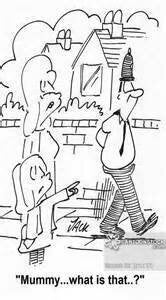 The sad, untimely, death of PC Andy Hocking last month provoked an almost unprecedented show of respect and affection from the people he policed in the Cornwall town of Falmouth. A quite incredible 6,000 strong 'memorial walk' procession took place through the town less than a week after Andy collapsed and died.
Andy was the epitome of everything community policing stood for and perhaps the greatest tribute to his memory would be the inclusion of his achievements and philosophy in every police recruit training course.
Yet this won't happen. They'll be no inclusion of 'best practice' as illustrated by Andy, simply because community policing is being strangled by both government policy and cutbacks and, as a result, the police service is being cast adrift from the communities it serves.
It's almost as if home secretary Theresa May bristles with indignation at the fact that despite her and the media's best efforts at denigration, the public's satisfaction with police remains at around 66%. Contrast this with distaste and distrust shown by the same public towards politicians whose rating remains somewhere between an abysmal 16 and 19%.
I can remember with affection the community home beat officers of Southall division when I first joined the Met as a raw recruit. Like Andy, they were always 'out there', visible and popular with the only fault in the system being that they were always the first to be whisked away for policing football matches and demonstrations in other parts of London. Criticisms just a few years ago, that the police were becoming too remote resulted in the introduction of Safer Neighbourhood Teams (SNTs) which have proved popular around the country.
Certainly in my area of West London, I felt that their numbers should and could have been increased due to the demands placed on them but they were always contactable and willing. Then, out of the blue as cuts began to bite, we Londoners had the Local Policing Model (LPM) thrust upon us and the reduction of SNT numbers to a totally ineffective one community support officer and one constable. Greater flexibility was the cry from Boris's deputy mayor, the distinctly uncharismatic Stephen Greenhalgh, together with his monotonous mantra of 'bobbies not buildings' as police stations and other police buildings were sold off around London.
An unbelievably sham London wide consultation process which received virtually no publicity, resulted in a public meeting in each of the 32 London boroughs. These achieved a miserly average attendance of 78, simply because hardly anyone knew about it. Why? Because Stephen and the Met preferred to have small 'tame' audiences; an objective easily achieved by ensuring there were no full page adverts in local papers and no leaflets through doors. Thus Safer Neighbourhood Teams were, to all intents and purposes, consigned to oblivion.
Now, as has been confirmed by surveys, the public in London and elsewhere are becoming increasingly aware that police are becoming less and less visible. On the Isle of Wight, where I spend a considerable amount of time, the local SNT could be seen on most days on and around the High Street. They were pro-active popular and seemed to know everyone. They have quite simply vanished as if struck down by a rampant plague.
The other day I walked for some miles around London's West End taking in Covent Garden, Trafalgar Square, Piccadilly, Haymarket, Charing Cross Road and the entire length of Oxford Street. In the tourist areas of most other Western capitals it's almost impossible to turn a corner without bumping into a police officer. During my walk, as described above, I did not see one police officer on foot.
The closure of police stations and the demise of community policing will inevitably mean that the only contact the public will have with police officers will just be in stressful situations such as when they are the victims of crime, involved in an accident or indeed rebuked, reported or arrested. Police will be seen as remote, authority figures as is the case in so many countries.
At present however, police retain the support of the public. Although politicians treat them as such, the public are not fools. They see for themselves the problems faced by police on the streets both directly and through the plethora of 'fly on the wall' police documentaries such as Road Wars, Police Interceptors and Night Cops. They see the human face of policing and the individuals behind the uniforms and most rather like what they see.
The retreat by police from communities however can only ultimately have a detrimental effect on police public relations yet police directly and the public indirectly, will be the losers in other ways. Community policing is also about intelligence and a good community cop can harvest vast amounts of intelligence by simply talking to people.
Individuals from all our varied communities who would never impart such intelligence snippets to Crimestoppers or the Anti-terrorist hotline are only too happy to relay their concerns during a chat with their friendly local bobby. How can it be that community policing is being destroyed at a time when, faced with a major terrorist threat, such intelligence clearly has a vital role to play in terms of the UK's national security?
This is a view endorsed by the West Midlands Police and Crime Commissioner, David Jamieson and former ACPO President Sir Hugh Orde yet ignored by Home Secretary, Theresa May.
Also ignored are those law abiding souls who live within the high crime, socially deprived areas of London and other cities which include notorious gang ridden estates. Many SNT's achieved much by using what could best be described as a zero tolerance/tough love approach. Abuse and intimidation of officers inevitably resulted in positive action which brought more than a semblance of order to these troubled areas. Once clear boundaries had been established then it was possible to relax and establish fruitful relationships with all those, including disaffected youths, residing within the area in question.
The withdrawal of these SNT's regardless of how it is 'dressed up' by senior officers who falsely claim 'greater flexibility' will be a real blow to those who were and are enthusiastic supporters of Community Safer Neighbourhood Teams who in turn were totally committed to their own 'patch.'
Comments by some acquiescent chief officers that the service will 'get better' despite what amounts to virtually a national withdrawal from community policing thanks to crippling cuts, are greeted with both cynicism and concern by the rank and file. There are even suggestions that cyber crime will become a priority at the expense of community policing while much interaction with police will be 'online.' The reality is that police should be committed to both.
As community policing mounts its own version of Custer's last stand, the festering chasm between Theresa May and front line police officers widens. By effectively strangling community policing, it appears Theresa May is content for another ever widening chasm to open up between police and the public.
The stakes for public safety are high yet despite the destruction of so much that is good within British policing, it appears that the future of policing is unlikely to become a major election issue. Meanwhile the Home Secretary continues to adeptly avoid media interviews which would question both her approach to policing and her abysmal record on border controls which of course massively impact upon police resources. What serving and retired officers would give for a fully briefed Jeremy Paxman to 'pin down' and 'grill' the Home Secretary on her record.
The biggest nightmare for police as morale continues to plummet; Theresa May aka Teflon Theresa aka Cruella aka Imelda, ultimately becoming prime minister.