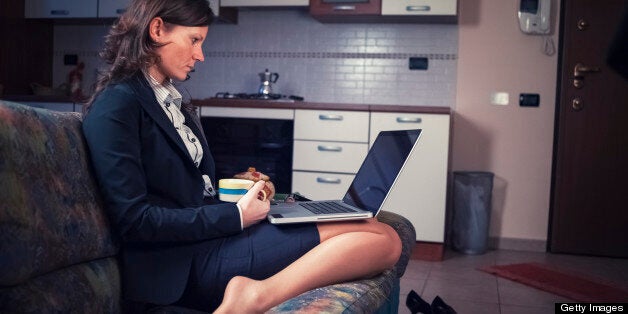 Now for those of you that have seen the Social Network - based on Mark Zuckerberg's incredible journey developing Facebook - you may remember the reference made about Harvard students who notoriously like to 'create their own jobs', rather than follow the conventional transition from University to graduate positions.
I really like this reference and it always seems to stick with me, but I think it can apply to everyone - not just society's privileged elite. Graduates are now, more often than not, struggling to find employment following their degrees, or at least in the positions or even industry they dreamt of. As a graduate from Lancaster University Management School, which included a year in industry where I worked for one of the world's most recognised brands, I've had experience in not only applying but also working in one of those roles.
During that year I experienced what it was like to work in the 'corporate world', allowing me to make decisions about what I wanted to do in the future. I really enjoyed the experience, working with talented colleagues and learning from them - but for me, hierarchy got the in way and with an entrepreneurial dad, my mind was always set on making something out of nothing and creating my own brand.
Quite conveniently in my final year at university I found a like-minded friend, Lee Williamson, who had very different yet complimentary skills to myself. We had many discussions - more often than not in the bar - about different start-ups and original concepts. We eventually came up with the idea for our first project, Baraft, which is an online nightlife discovery and social-commerce website that aims to encourage users to find new nightlife experiences through purchasable incentives.
With a bit of luck and a lot of persistence we could have relatively easily followed the conventional path and be currently creeping towards our second year in a graduate position - but we took the risk and have now been trading for six incredible months.
I'll definitely do future articles to share our experiences and a few tips that you may find useful, but this time I just wanted to address what is arguably the biggest barrier to young entrepreneurs - financing.
When you take everything into consideration from developing your product or service, taking it to market, reaching your consumers, operating costs and everything else that seems to crop up in between, it all seems really daunting - and you wonder how you'll cover the cost. But I want to prove that finance doesn't have to be a definitively negative factor... and you don't need to be looking towards having to incur debt!
The first thing that you should look into is grants and funds - you've probably heard of the government initiatives set-up to give start-ups a very attractive helping-hand but there's some even better solutions out there!
Look locally! Grants and funds can be managed from universities or on a regional basis and so it's important to do your research. Financial grants are great because you can invest in development to get your product or service to market - but there are also non-monetary funds that enable you to receive development and design time, which can be just as useful!
My recommendation would be to go to a local university to enquire into the different available funds. We studied at Lancaster and have since received 100 hours of development time through ISTEP, which is a great programme for North West businesses.
The second alternative is looking what competitions you can apply for. You want to develop your own concept and so you must have a lot of confidence in your own ability and your proposed concept... so put yourself out there to see if others have the same belief.
There are many competitions out their for young entrepreneurs to enter with great cash prizes - and, potentially more importantly, huge PR potential. You may want to look into the Santander Universities Entrepreneurship Award, which is chosen annually, or the Shell Live Wire, which is done on a monthly basis! These are just two examples from a vast range of opportunities available to get the cash and awareness that can really help develop and grow your concept.
I really hope that this short article opens your eyes to the opportunities available to you and inspires you to follow your own aspirations. If you have any other questions or perspectives feel free to comment or get in touch with us on Twitter!
Popular in the Community