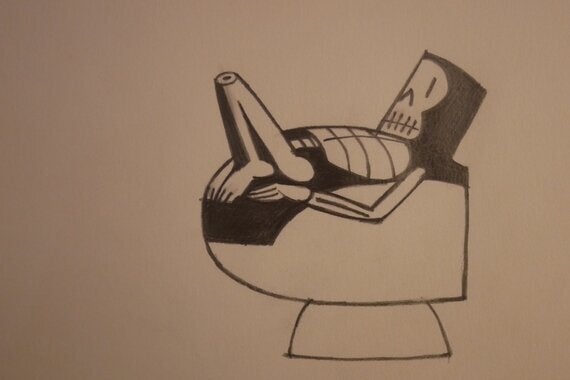 Photography by Chris Osburn © 2016
Open now and running at Hauser & Wirth London until the 4th of February, Ken Price: A Survey of Sculptures and Drawings, 1959 - 2006 is the first exhibition of American artist Ken Price's work in London since 1976.
And boy has this town been missing out on some fun and thoughtful art over these past few decades.
Throughout his prolific career, Ken Price blurred the line between fine art and commercial craft to create colourful is often darkly humourous works.
With a cool breeze of 1960s counter culture ethos and a decidedly lowered brow, he took inspiration from a variety of sources, including Bauhaus, Japanese ceramics and traditional pottery of the American Southwest. These influences as well as a streak for the cheeky and erotic - not to mention an uncanny talent at making substantial art with extremely common and often fragile material - are presented in vivid display at Hauser & Wirth's two month exhibition spread across both its Savile Row galleries.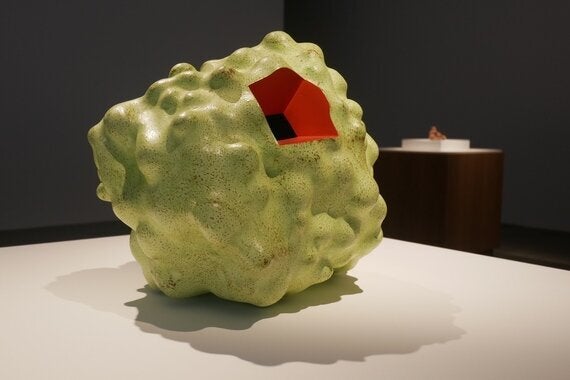 Photography by Chris Osburn © 2016
Curated with loving attention by Paul Schimmel (co-founder of Hauser Wirth & Schimmel in Los Angeles, former chief curator of The Museum of Contemporary Art in Los Angeles, and close friend of the Price), the show brings together 40 years worth of prolific doing by Price, including more than 180 sculptures, with works made in the late 50s when Price was in his early 20s to the last years of his life at the turn of this century (the artist died in 2012).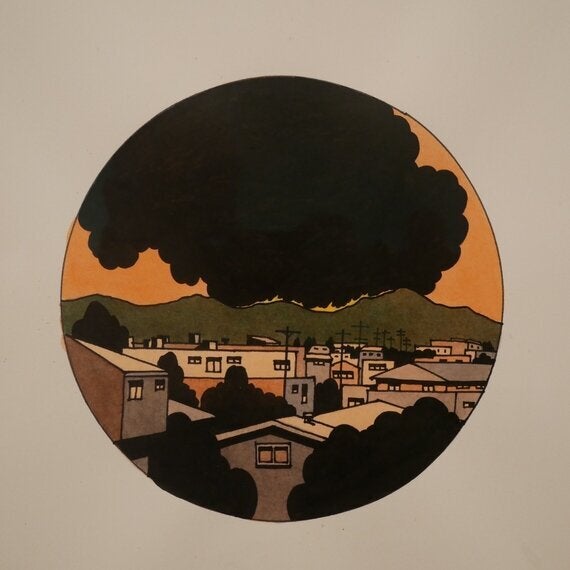 Photography by Chris Osburn © 2016
There's a wry edge and an implied ironic wink in much of what's on view. And it's all a vivid and attractive delight to wander through, even when viewing the most dire of subject matter - such as Price's depictions of California wildfires or smokestacks billowing black plumes (like a lighthearted late 20th century take on the "dark satanic mills" of William Blake's poetry) and especially while admiring his weighty large ceramic sculptures.
Ken Price: A Survey of Sculptures and Drawings, 1959 - 2006 runs from 9 December until 4 February 2017 at Hauser & Wirth London, 23 Savile Row, W1S 2ET. Find out more at hauserwirth.com.
The original version of this post was published at tikichris.com.
Popular in the Community