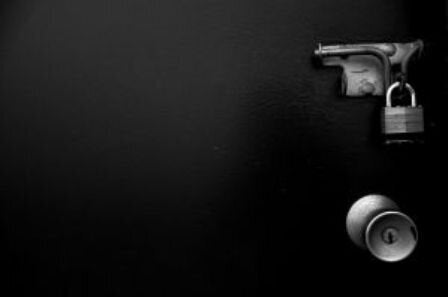 If this humble review of The Scar Test, the second production by East Anglia/London-based Untold Theatre, serves to make even a few more folks aware of Yarl's Wood Immigration Removal Centre, then it's served a more worthwhile purpose than the sort of stuff I usually write about. And if it can help triumph in some smalls way the good work being done by Untold Theatre and encourage people to attend a performance of this power ensemble play as well, well then so much the better!
"Where/what is Yarl's Wood?" you say? Yarl's Wood, in Bedfordshire, is ...
... a detention centre for foreign nationals prior to their deportation from the United Kingdom, one of 13 such centres currently in the UK - Wikipedia;
... a fully contained residential centre housing adult women and adult family groups awaiting immigration clearance - yarlswood.co.uk.
Written by Hannah Khalil and directed by Audrey Sheffield, The Scar Test is set within Yarl's Wood and based on verbatim interviews of its former and present detainees. According to the interviews upon which the play is based, much of what goes on at Yarl's Wood is appalling, far below the more human immigration practices in place in all other EU nations, and potentially even illegal.
I caught yesterday's premiere of The Scar Test at the Arcola Theatre in Dalston. Not only touched by the performance and glad for the chance to see such compelling live theatre, I am more informed about the plight of refugees seeking safe haven in the UK and more aware of how poorly too many of these individuals are treated.
Cast includes Claire Chate, Taghrid Choucair-Vizoso, Charity Dooshima Or, Waleed Elgadi, John Gregor, Holly Kavanagh, Debbie Korley, Nadia Nadif, Eileen Nicholas, and Arinder Sadhra ... and they all do a stunning job presenting a strong case for at least a bit more compassion toward refugees entering this country (many of them the survivors of torture and rape) and ideally a complete overhaul of the system.
Two upcoming opportunities for you to catch the play (soon!) including the following dates:
Cauldwell Street, Bedford MK42 9AH (the town where Yarl's Wood is located)
Church Street, Colchester, CO1 1NF
Founded in 2014, Untold Theatre produces new plays for theatre and runs outreach projects. Through ensemble theatre, either devised or new writing, Untold brings to the stage stories from history that are unknown and stories from the present day that are not being talked about.
The Scar Test is the second product by the group. It is preceded by Catalina, an interactive ensemble piece, which explores the relationship between Katherine of Aragon and her Moorish servant Catalina and was premiered in April of this year at Ovalhouse in Kennington, as part of its FiRST BiTES work-in-development series.
The original version of this review was published at tikchris.com.