If you follow English football on Twitter, you'll know how difficult it is to go thirty minutes without a disgruntled fan lambasting 'modern football'. In fact, the term 'against modern football' has become somewhat of an internet cliché. The phrase seems to encompass every thing from soft red cards to obscure mascots and is essentially a persistently minor protest against the modern adaptation of the world's favourite sport.
A lot of the major criticisms of 'modern football' are the increasing expenditure of following a club, the almost identical new-style stadia and the lack of atmosphere they produce. It's fair to say that these are all fair comments and something many football fans share a disliking of. Others bemoan the influence of broadcasting giants, BSkyB in determining untraditional kick-off times instead of the standard Saturday 3pm start. As silly and banal as some of these issues seem, they genuinely matter to many a football fan, even leading to the popularisation of flares at football matches in tune with Eastern European footballing traditions that are similar to English football's in the 1970s and 80s.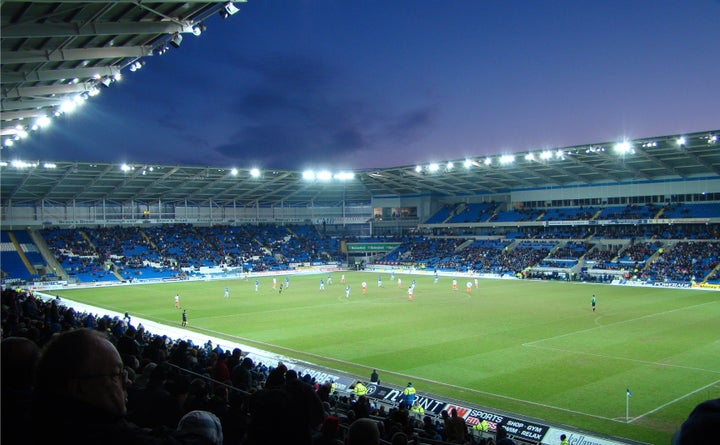 However, many don't consider the ridiculousness of attacking the entire institution of modern football. Many seem oblivious to the fact that emulating football support from forty years ago is also a promotion of hooliganism and intolerance. Others forget that modern football is also superior as a game with huge advancements in facilities paying dividends in creating a more entertaining sport with fitter players. A deluded sense of nostalgia seems to be the culprit in this absurd movement to disestablish everything football has evolved into. On the other hand, naive 'bandwagoning' from the younger generations may be at fault. I for one would guess that most of the 'AMF' crowd are under the age of twenty. In fact, most older football fans I know love 'modern football'. In reality, 'against modern football' is nothing but an irritating catchphrase used by fans who choose to ignore the historic flaws of the game we love. Sure, we would all like cheaper match tickets, better atmosphere and maybe less characterless stadiums but ignoring that, there isn't much wrong with the current game. In fact, modern football isn't something to be opposed at all, it's something to be embraced.
Popular in the Community