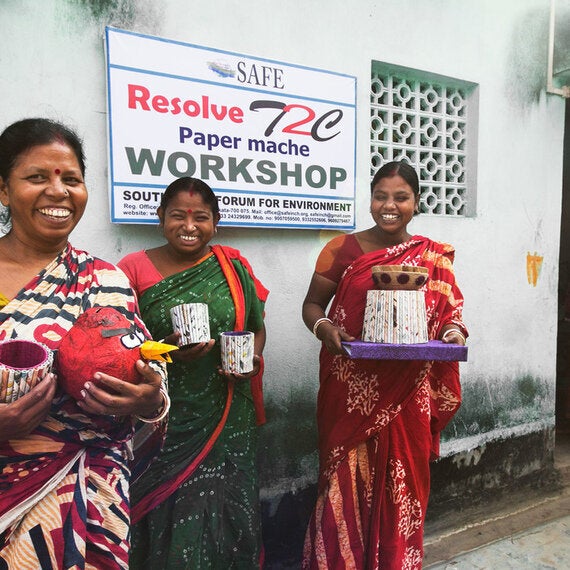 This year is shaping up to be an historic one for the future of our planet.
Never before has the need to address climate change been so urgent. But never before has the response gathered so much momentum.
I will never forget being one of more than 400,000 people calling for international action on climate change during the People's Climate March in New York City last September. Our collective voice, rallying for change, is growing louder. But people aren't just calling for action on climate change, they are taking action on climate change in all parts of the world, in all sectors of society.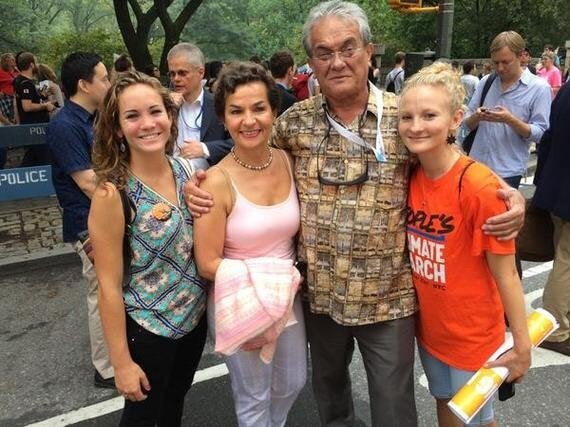 A new era of climate action and hope
Corporate action on climate change, for example, is no longer business-as-usual. Leaders of The B Team running some of the world's largest companies, called upon world leaders earlier this month to commit to a global goal of net-zero greenhouse-gas emissions by 2050 - and urged business leaders to match this ambition by committing to bold long-term targets.
Ahead of the UN Climate Change Conference in Paris later this year, countries will publicly outline what actions they intend to take under a new global agreement including ambition to achieve climate neutrality in the second half of the century.
Countries will propose the steps they will take to reduce emissions. They will also address other issues, such as how they will adapt to climate change impacts, and what support they need from--or will provide to--other countries to address climate change.
Musicians are getting in on the action too. More than 100 artists will take part in a series of "Live Earth" concerts across seven continents in June. It will be the largest event of its kind ever staged. Announced by former U.S. vice-president Al Gore and singer Pharrell Williams at the World Economic Forum in Davos, the June event aims to raise awareness and build ambition in the lead-up to Paris.
Building ambition by showcasing action
It's my belief that showcasing the great leadership of people around the world taking action on climate change can inspire national governments to be more ambitious in their own policies and actions, so that together the world can secure a new, universal climate change agreement in Paris later this year.
Governments have been rolling up their sleeves and getting to work on the new agreement. The importance of what they are doing cannot be overstated. They are poised to deliver a paradigm shift - one that will see the world move toward social and economic development that is environmentally sustainable.
This is why I'm urging organizations, cities, industries, governments and other key players that are taking the lead on tackling climate change to nominate their game-changing activities to be recognized by the UN Climate Change secretariat's Momentum for Change initiative, and to be part of this historic paradigm shift.
Momentum for Change is part of ramped-up efforts to mobilize action and ambition as national governments work toward adopting a new universal climate agreement this year. Winning initiatives, called 'Lighthouse Activities,' highlight some of the most innovative, scalable and replicable examples of what people are doing to address climate change, to show that transformative action is underway.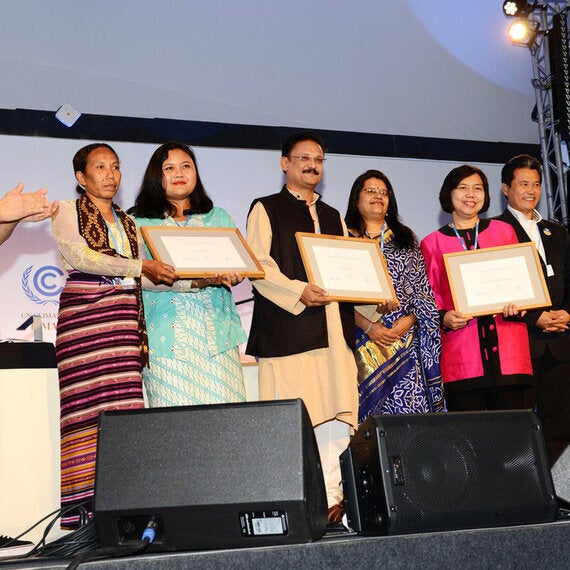 The 2015 Momentum for Change Lighthouse Activities will recognize climate action that is already achieving real results in four key areas: action by and for the urban poor, action that fosters women's leadership, action that unlocks climate finance and action enabled by ICT solutions. This year, new partnerships and new celebrity endorsements will amplify the messages more than ever before.
The Momentum for Change Advisory Panel, made up of senior experts from various fields and countries, will select the 2015 Lighthouse Activities. The Lighthouse Activities will be announced in November 2015 and celebrated at a series of high-profile events at the UN Climate Change conference in Paris in December.
This will be a historic year for the planet. In the future, when people look back at 2015, let's make sure they see it as the year the world changed, for good. Be part of history!
Follow Momentum for Change:
Twitter: @Momentum_UNFCCC
Related