Where there was once a dearth of good news on climate change, there is now a deluge. Not that I'm complaining! In fact, I'm pleased to add some of my own good news to the ever-lengthening list: this week the United Nations Climate Change secretariat released a new documentary that showcases inspiring stories of climate action.
The documentary, Climate Heroes: Stories of Change, takes the viewer on a trip around the world to see on-the-ground action on climate change, in communities large and small. The documentary is narrated by Ian Somerhalder, an actor best known for his work on the international hit TV series The Vampire Diaries and on the critically acclaimed drama Lost. Mr. Somerhalder is also a United Nations Environment Programme (UNEP) Goodwill Ambassador who is passionate about tackling climate change.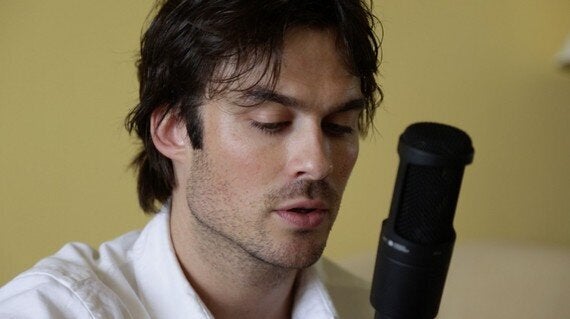 UNEP Goodwill Ambassador Ian Somerhalder narrates Climate Heroes: Stories of Change
The documentary couldn't come at a more opportune time. I'm writing this from New York City, where the growing global appetite for real action on climate change is on full display. These past few days have been nothing less than a climate love-in - the likes of which the world has never seen before.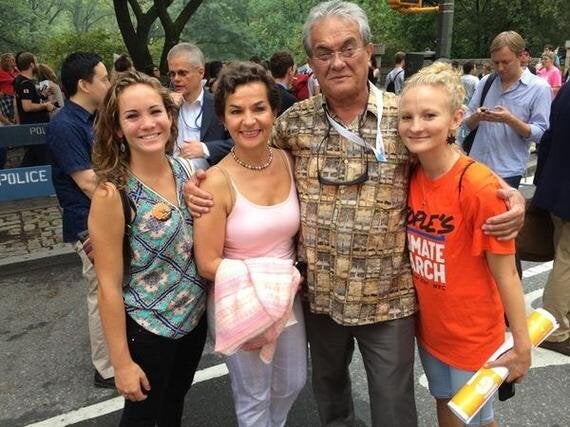 With Marshall Islands President C. Loeak and my daughters Naima and Yihana at Peoples Climate March in New York
Climate Heroes: Stories of Change amplifies the positive messages coming out of New York City.
"Action on climate change is not some far-off event," Ian explains in the film's opening minutes. "There is an enormous groundswell of action already underway to fight climate change. It's happening right now, all over the world."
Not only is this action helping the climate, it is creating green jobs, inspiring entrepreneurship and improving lives at the same time. The stories in our documentary are inspirational examples that can be replicated elsewhere, increasing the overall level of ambition towards reaching an international agreement on climate change.
The documentary was produced by our Momentum for Change initiative, which shines light on some of the best examples of climate solutions - to inspire increased climate action around the world. Momentum for Change is distributing the documentary to public TV stations globally, free of charge.
The nine stories of climate action featured in the film are:
• India: Pollinate Energy, bringing solar energy to Bangalore's slums while creating green jobs
• Australia: 1 Million Women, building a movement to get one million women to take small steps in their everyday lives to cut pollution and lead change
• Kenya: The BOMA Project, enabling vulnerable women to adapt to climate change by building small businesses
• Ghana: Recnowa Initiative, empowering disadvantaged people to turn recyclable waste into a low-carbon business opportunity
• Mexico: EcoCasa, unlocking financing to build low-carbon housing and increase the number of green mortgages
• China: China CDM Fund, supporting low-carbon growth and climate resilience through levies on clean development mechanism projects
Each of the stories featured in the film was also a 2013 Momentum for Change Lighthouse Activity winner. In November, we'll showcase a new round of climate change success stories when the 2014 Lighthouse Activities are announced. It's my belief that sharing these stories helps raise ambition and scale up the global commitment to act on climate change.
All these stories feature different people in different circumstances. But they all share the same goal: to build a low-carbon, climate-resilient future. Help us create that future by downloading, watching and sharing Climate Heroes: Stories of Change here: http://vimeo.com/m4c/climateheroes