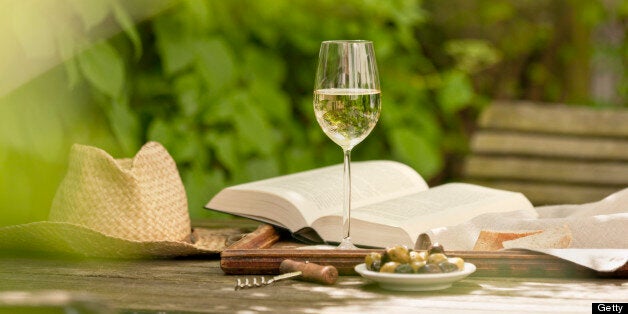 'Outdoor living' has been a hot topic in the gardening world for some time. The humble concept of taking home comforts outside has evolved to create a versatile extension of our indoor spaces. Our gardens now give us an extra room, perfect for cooking, eating, relaxing and entertaining. Think balmy evenings, wafts of sizzling supper, soft sofas, crackling fires and warm ambient lighting - that's outdoor living at its best.
The big question is; what outdoor living look do you go for? From boutique hotel to chic country cottage, there are lots of great ways to inject the latest trends and comforts into your outside space. With furniture forming the social axis of our gardens, we explore the materials available and take our style leads from what's popular this year.
Resin weave (also known as 'all weather rattan') is top of every gardeners' wishlist this summer. More advanced than its conservatory-bound wicker cousin, the woven plastic material is durable and light as well as low maintenance. Come rain or shine, there's no need to move resin weave to the safety of the nearest garage. It's no ugly duckling either - mouldable into countless shapes, sizes and colours, resin weave is as comfortable being a cocoon-like daybed as it is a plush six seat suite. You can even add matching planters to tie your new look together.
Get the look - If you're looking for a beautiful no hassle option, resin weave would be a perfect addition to your garden:
• Add a low sofa set to your patio, or tuck a sun lounger set under a pergola strung with twinkling fairy lights
• Shrubs such as Cordyline and Phormium will add sophisticated colour
• Scatter liberally with hurricane lanterns and candles to complete the look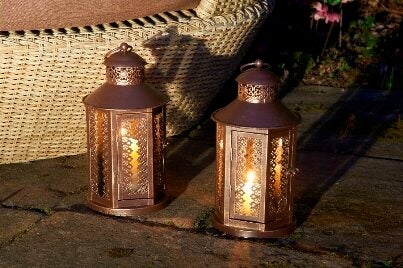 Metal furniture is another popular option. From antique inspired cream scrollwork to ultra-modern mesh, metal garden accessories are perfect for making a style statement. Popular materials include steel and aluminium. Perfect for smaller spaces, metal furniture can be easily positioned to make the most of morning or afternoon sun.
Get the look - Metal furniture is ideal for patio, gravelled areas, decking and lawns alike:
• Combine with vintage print cushions and groups of terracotta pots to create a truly romantic and timeless look
• Finish with trellis trained with roses and honeysuckle to create an intimate, scent-filled space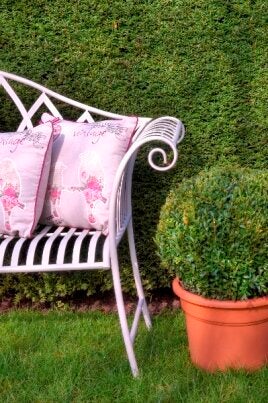 Last but certainly not least is wood. A traditional favourite, wood offers unique versatility. Great for large gatherings, wood furniture is ideal for recreating the sociable atmosphere of your dining room al fresco. Eat formally sitting down or use one big table to host a BBQ buffet. Popular materials include teak, oak, eucalyptus and acacia. Look for FSC sustainable options for that guilt-free purchase. Wood can be left untreated to weather naturally, stained (great for prolonging that just-brought look) or painted in a palette of summery pastels.
Get the look - Wooden furniture and garden accessories are timeless, and this year we love the seaside look:
• Spruce up your shed with coastal-inspired candy stripes, adding traditional deckchairs for good measure
• Pair with a wooden dining set and sun-shading parasol to create a fabulous spot for enjoying an ice-cream
• For a splash of bold colour, add some red, white and blue bedding plants in large wooden troughs