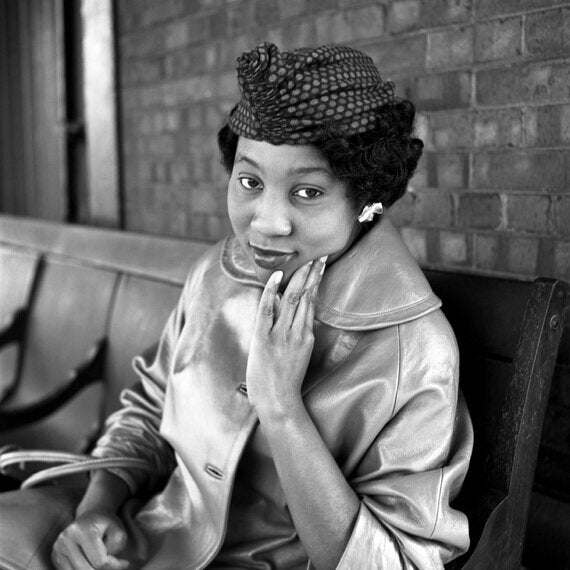 ©Vivian Maier/Maloof Collection
In 2006 I was struggling with a period of the 'baby blues'. My creative outlet was to go around taking photographs of people and places that had nothing to do with motherhood. I knew some bloggers who documented each living moment of their journey as new mothers, but I didn't want motherhood to completely and totally define me. These moments were my brief escape from the daily drudgery that early motherhood can sometimes overwhelm: dirty nappies, baby sick and coffee mornings with other sleep deprived women who can barely string together a coherent sentence. Mostly, I took photographs of graffiti on walls, street scenes from the top deck of a London bus and clouds. It wasn't until much later, around 2008 that I began to find the courage to photograph people with a unique sense of personal style. My creative outlet eclipsed with the rise of 'fashion blogging' and I quickly became an industry outsider at fashion parties, the catwalk and various industry events. Being on the 'outside' offered a perspective from the fringes that those on the 'inside' simply can't see. I never intended to become a fashion journalist, it just kind of happened. Finding Vivian Maier is a film that is obsessed with uncovering the secret life of one of America's most prolific twentieth century street photographer. She was a nanny who took photographs of strangers that she encountered in her daily life. If I had to categorize Maier, I'd say that she was a visual anthropologist because she was not intent on becoming recognised as a famous artist. When watching the film, I recognised some of the eccentric traits all street photographers share, such as the bold attempt to ask a stranger if you can take their picture and the even bolder action of photographing people without asking their permission. Street photographers, like anthropologists, are observers of culture and the keen observation skills come from being outsiders which offer a unique perspective on the thing they are studying.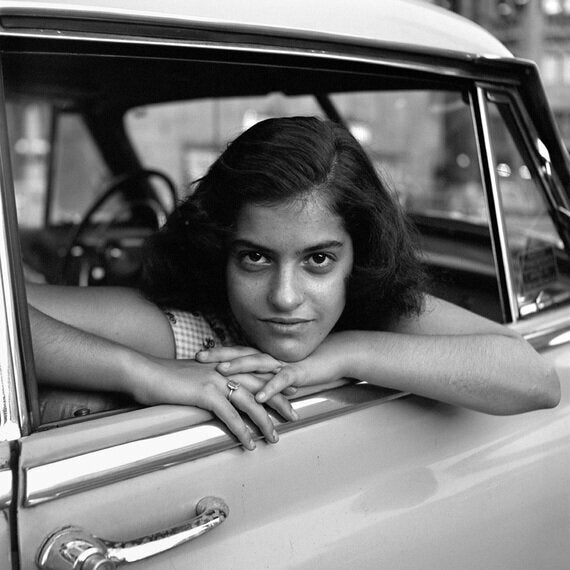 ©Vivian Maier/Maloof Collection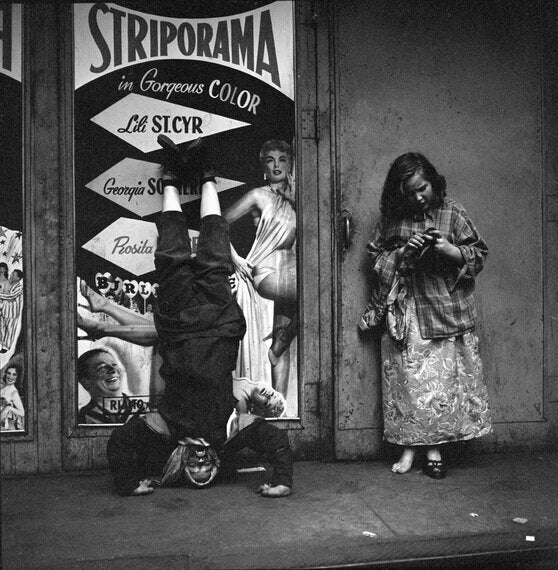 ©Vivian Maier/Maloof Collection
The recognition of her outstanding body of work has happened posthumously. Her current notoriety is due almost entirely to the producers of the film John Maloof and Charlie Siskel. They are obsessed with digging up her personal history to find out why she never entered the canon of great street photographers sanctioned by the art world establishment. Both the documentary makers and their subject are compulsive in their respective ways. Maloof and Siskel obsessively collect information to uncover Maier's story, while Maier obsessively hid her collection of unprocessed film canisters in an age where personal privacy was easier to safeguard.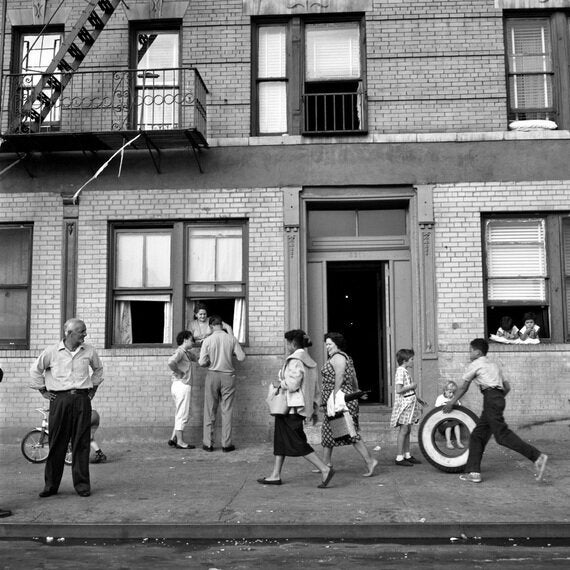 ©Vivian Maier/Maloof Collection
Even if you're not much into street photography, the tension and interplay of cat and mouse throughout the documentary is reason enough to see this film. Maloof uses relentless detective work to form the story of Maier's life with little or nothing about her in the public record. The interviews with Maier's acquaintances, employers and her former wards all draw one conclusion, that she was a very private person. In the documentary, Maier's closest friend said "She would have hated this," - meaning the resources and focus intent on uncovering her history in order to make her an art world star.
The film offers a fantastic look at street life in modernist Chicago and New York. Maier's body of work is an encyclopaedia of street photography that documents society and inadvertently, the fashion of the day. She had a keen eye for outsiders like herself and took portraits of those, who, like her were on the fringes and the lower rungs of society. I enjoyed the way Maloof shared Maier's photographs online when he first discovered them at an auction sale. The overwhelming enthusiastic response to Maier's work via Maloof's blog was the impetus to begin his journey to discover who she was. It was the beginning of the democratisation of disseminating her work to a global audience. You didn't have to be in New York or Los Angeles to gain access to Maier's outstanding visual library.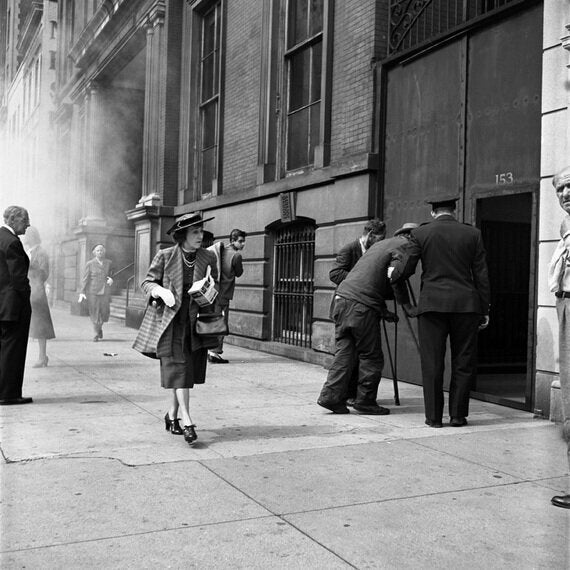 ©Vivian Maier/Maloof Collection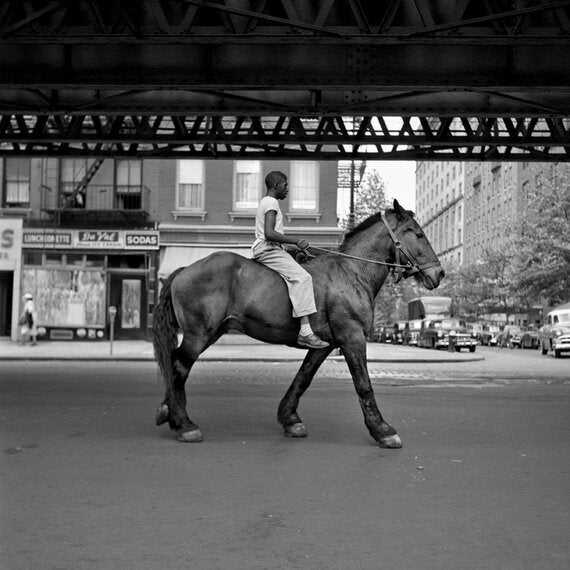 ©Vivian Maier/Maloof Collection
What Maloof and Siskel try to understand is how come Maier never reached the astronomical heights of fame in her lifetime. Maloof especially can't quite come to grips with the idea that perhaps the work she created was just for her and not for the consumption of the masses. Fame was not something that she valued and money wasn't a big driver for her (she had uncashed tax returns amounting to several thousands of dollars). He has difficulty accepting that perhaps being a flâneur was enough for Vivian Maier and this is at odds with his own desire to position her in the higher echelons of the art establishment with her personal archive.