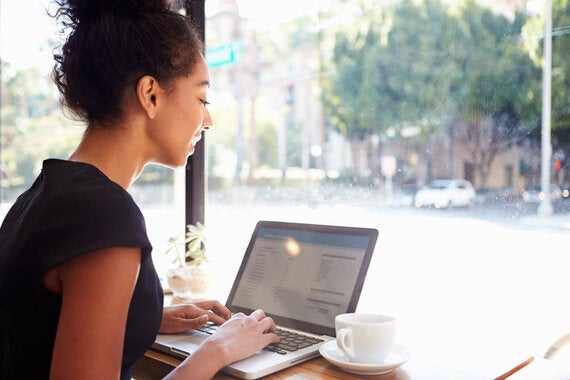 When I was eighteen and snowed under by A-levels, I used to look forward to Sunday afternoons. As a reprieve from essays, I'd hop in the car with my Mum and leave the countryside behind in a green blur as we made for the city; not for the circus of consumerism on the high street, but for a slightly grottier shopping district on the outskirts, home to pound shops, Asian multi-marts and cheaper-by-the-dozen fruit stalls. There's nothing remotely romantic about it, not the concrete multi-storey marked for demolition, nor the pavements pockmarked with chewing gum. But there's a brilliant glut of charity shops, and after raiding the main road British Heart Foundation, Save the Children and Oxfam, we'd head to a corner-side greasy spoon for tea and chips. It's changed hands many times over the years, with the outside fascia ranging from sweet paper candy stripes one week, to murky green paint the next; but the atmosphere's always remained the same - perennially busy and uncompromisingly noisy, filled with characters with shaggy manes hiding behind newspapers and hard-as-nails teens with big gold earrings. As far as people-watching - and eavesdropping went, this café was second to none.
Along came university, and London, and an introduction to coffee shop giants that subsisted upon swarms of commuters hurtling through their doors every day, forever programmed to fast-forward. Naturally, as a student, there was always a spare hour or two to sit with friends after lectures, and thrash out ideas and concepts that we'd newly acquired in class. It was, in coffee shops of all sizes and variants, that our imaginations seemed to really come alive, thrown into greater relief by dint of the creative environment we inhabited. They were places of leisure, places of conversation - places of work, I noted, watching heads bent studiously over textbooks or poring over sketchbooks.
The stuff that acts as our stilt on morning commutes will surely gain a boost this week, as much as had-it-to-the-hilt workers will dream of a working life where the only peaks and troughs would be ones made from whipped cream. Bank Holiday Monday marks the start of UK Coffee Week, a nationwide initiative that aims to raise awareness of and support coffee growing countries, through celebrating British café culture. Brits, it seems, need little excuse to indulge in the beverage. The British Coffee Association reports that we consume approximately 70 million cups of coffee per day - and what's more, from the Cycle Club Café on the bustling streets of Soho to a re-purposed Victorian men's loo in Fitzrovia - it's true to say our love affair shows no signs of slowing. Dating back to the 17th and 18th centuries when coffee shops were seen as key sites of artistic innovation, London's coffee-houses have evolved (or some could say reverted back) to become the new office.
It's not hard to understand why people want to leave the harsh overhead lighting of their workplaces behind for the colour and chatter of coffee shops. There's no boss breathing over your shoulder, no time constraints - just your own decisions and judgements, in a kind of We Don't Need No Education way - albeit the grown-up kind of rebellion that transposes two-fingers-to-the world into a slurp of cappuccino. Just sinking into those nice, fat, bucket shaped chairs can be a small liberty in itself. I've witnessed city executives practically skipping in anticipation on their way to coffee shop meetings.
But for many, the reality of working in such a loosely-scaffolded working environment continues to be a pipe dream. And how could it not? It's unlikely that employers will subscribe to this kind of activity any time soon, when coffee shops are seen mostly as a lifestyle choice, and a luxurious one at that. As long as those in charge equate a lack of a conventional working structure to a lax work ethic, employees won't be able to capitalise on their creative potential. Flexible working, one of those oft-talked about but scarcely implemented policies could really offer a way forward for those looking to experiment with their working patterns. Chris Ward, a PR entrepreneur and author of Out of Office, recently sang the praises of coffee shop working. "I was being more productive and more creative by being away from the office and disturbances, surrounded by the people that I wanted to buy my marketing ideas". A two-parts working week mixed with one-part coffee shop could be the shake-up that's needed in corporate working culture. A breakaway to new environments could well foster a creativity boost - and bring greater productivity into the bargain too.
The premise of a working café culture is one that my beady-eyed eighteen year old self would have revelled in. Spaces of imaginative possibility - and freedom - have got to be the ideal for those with a creative dispensation. But we could all do with getting away from our scripted routines from time to time, and follow the example of those who work when inspiration strikes. If we can plug into the patterns of people who work to the rattle and shake of coffee beans, then we stand a chance of stirring our own imaginations too.