London has been in the spotlight for the past couple of years. The wedding to end all weddings, Queenie's Diamond Jubilee (and the awful concert that ensued), and now the Olympics.
The Olympics, which means traffic, traffic, and then there's the traffic.
Truth is, I am Southern Californian (yes, this non-summer has been harder on me than the average Londoner) and I have been living here for about five years. I have studied here, worked here, have given birth to two beautiful little Mini's and now call this fabulous city my home.
In my spare time (read, between feedings and conference calls) , I set up a little website called, An American Girl in Chelsea (www.americangirlinchelsea.com) for fun. I NEVER thought anyone would read it. The idea was to have a little resource for ladies who have moved to London from the States and who needed help with the basics- i.e. where to get a manicure under £60 (because us American girls are used to that being a weekly and affordable treat), how to dress to the office (it's a LOT different than NYC) and where to begin applying for indefinite leave to remain (in the event that the weather hasn't driven you away, and you have fallen in love with this city as much as I have.)
Turns out, you are reading! I've gained a lovely group of followers and the blog has become both my creative outlet and my "fun job." As a result, I have been asked to be the social media director for a big UK beauty brand, and also enjoy freelance writing around town for some cool publications.
So here I am on the Huffington Post (Yes Dad, it's me!) and I will be blogging about some of my favorite topics that US women deal with when they move abroad, along with travel, beauty, fashion, and cocktailing in London. Turns out, some British and European ladies like my tips recommendations too, so please join the party!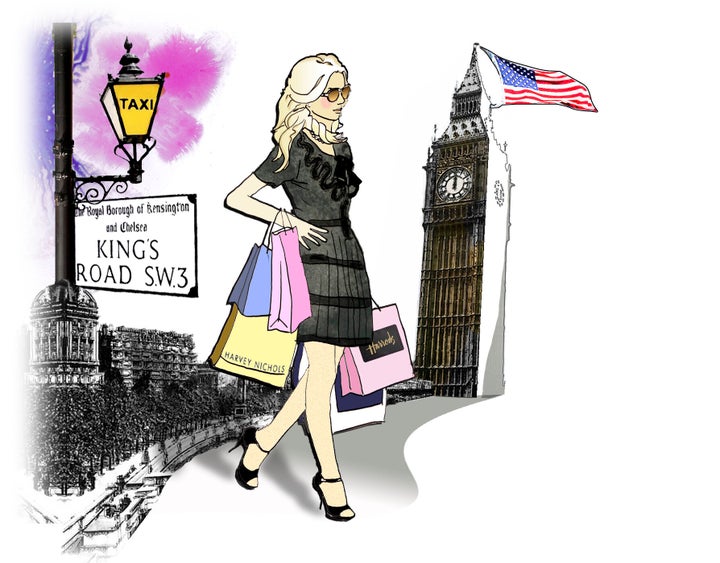 Related