Sleeping on sand dunes under the stars may sound romantic, but I can reveal that it was probably the worst sleep I have ever experienced. We moved slightly higher up on the dunes to avoid the dung beetles that were flying around and crawling over us, but this meant that the wind was stronger. Imagine eating a bowl of sand, rubbing sand in your eyes, inhaling sand and then being buried in sand and you may understand how we felt that night.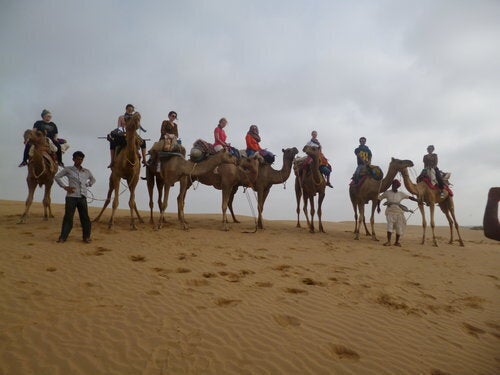 Aside from the sleeping, our time in Jaisalmer was great. It was definitely the hottest place we went to. I'd go as far as to say it was almost too hot. We were sweating buckets. We managed to completely mess up our train tickets and not confirm them, so we were on a waiting list. Luckily, we met some Indian sisters who were unbelievably generous and gave up one of their beds so we could stay on the train. Not only that, but they spoke to the train staff for us, gave us their phone number in case of any trouble, took down our confirmation details so they could check up on our transport bookings... No matter what awful things seem to happen to us (all bloody transport related!) we seem to come across the kindest people ever who take us under their wings.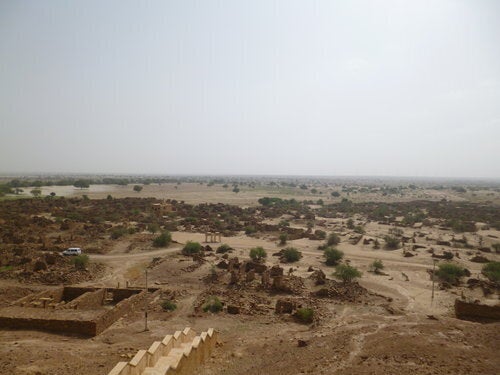 So, as soon as we got to Jaisalmer, there were about a million people waiting outside trying to take us to their hotel or restaurant. There was a sign up at the train station saying 'beware of catchers' - people like that who aren't legit. Us interns, along with a German traveller we met on the train, went for some lunch and then got picked up by Trotter's safari company. We had a quick look around the market and then drove 45 minutes to the desert, jumped on our camels and trotted off to the sand dunes. It was a really relaxing evening (despite the pain of riding camels - do not wear lace pants if you plan to go camel riding yourself!) We met lots of other travellers and volunteers from Germany, Hungary and Belgium. The owner of Trotter's seemed perfectly normal at first, but in the desert he revealed that he was a palm reader and could tell our past, present and future. He refused to do this in front of other people, so he took Yasmin aside to read her palm initially. I later had my palm read, and was told I would be rich, that everything was fine with my family, my heart was empty and I wasn't sure who to trust. This man clearly had a gift.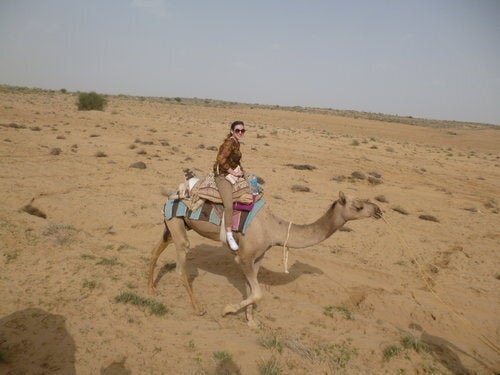 I highly recommend doing a camel safari with Trotter's, but please choose the option of sleeping in a tent!