Last Thursday, we announced we were in advanced talks with IdeasTap around continuing their legacy through Hiive.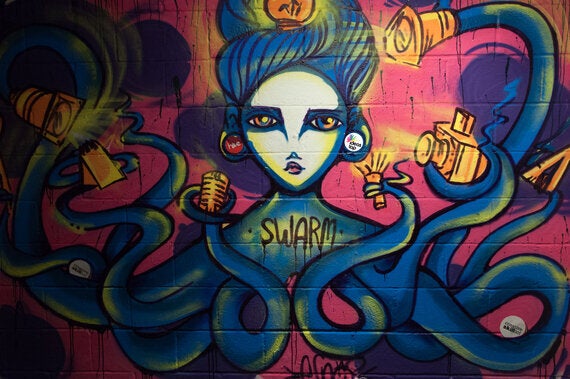 Working with IdeasTap is an incredible opportunity for us, albeit one tinged with sadness as it's come about as they wind down. These guys are the industry leaders, the go-to guys when it comes to helping people in the cultural sector get the best start in their careers, and are an organisation we've been inspired and influenced by hugely whilst working on Hiive.
Having this partnership in place will encourage IdeasTap partners to continue offering opportunities for creative people through Hiive. We have in place a platform that is already supporting and nurturing creatives through employment and educational opportunities.
Ideas Tap has pledged £100,000 to continue supporting creative people after it closes its doors in July - planning to launch a series of funds, competitions and mentoring opportunities through Hiive. Hiive has awarded over £5,000 in bursaries since launch and with this new partnership we're delighted to be able to continue rewarding great ideas with the financial backing they deserve.
Our mission over the next month is to work with the IdeasTap team on developing a plan that will hopefully appeal to the bulk of their 200,000 users with a series of activities, features and opportunities provided to them on Hiive. One of the great success stories of IdeasTap was in their ability to give opportunities to creatives from every background across the country through their creative competitions such as the Innovators Fund and The Columnist. We aim to continue to offer those kinds of opportunities, working with as many of IdeasTap's partners as possible along with new partners.
Another key aspect to their success was their ability to put on fantastic training and educational events around the country for their members. Alongside Creative Skillset, we hope to roll out similar style events around the country that will be of use to people working in both the creative industries and the performing arts.
Creative and cultural mix
While Hiive initially started out focusing on the creative industries, already over 10% of our user base is made up of individuals representing the performing arts. With so many performing arts members on IdeasTap, it is really important that we work with IdeasTap and their partner organisations to provide them with the right content and opportunities on Hiive. With that in mind, we will be looking to bring across the amazing resource of content that IdeasTap has developed over the years so that it can go on helping people for many years to come.
It has been a very exciting journey so far and we are hoping this symbiotic partnership will result in continued opportunities for people of all backgrounds across the UK looking to work in the creative and cultural industries.