It is fair to say that Facebook has revolutionised social interactions for most people. Whilst, once, friends would call each other on their parents' landline during the evening to catch up, now they are constantly connected in a network where information, news and events enrich and improve the lives of all members.
If our personal lives can be transformed in this way, why not our working lives? By and large, our jobs remain disconnected from the wider profession of which they are part. But imagine how a social network could upgrade your skills and boost your connections, by allowing you to join and share insights with peers around the country who have faced similar challenges to you.
I'm not talking about LinkedIn, which is too sprawling and too focused on existing expertise to be of use to new entrants. But this is what we envisaged when we set out to build Hiive, a professional networking site where a community of collaborators from the creative industries alone shares specific industry best practice, job vacancies, opportunities and experiences - information that enriches members' working lives.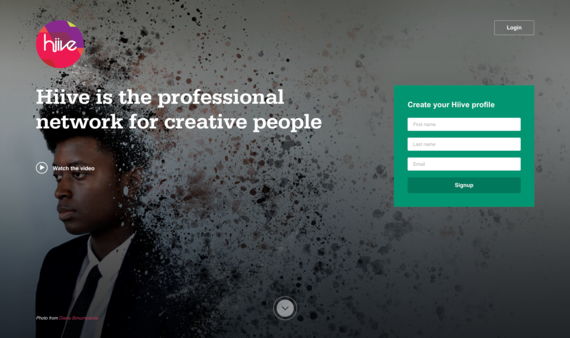 Hiive was set up with funding from the UK Commission for Employment and Skills, and backed by Creative Skillset, the organisation providing training opportunities and career foundations for people entering the creative industries. But why the creative industries and not another business sector? After all, the UK's creative sector is booming, with job creation outstripping that in the wider economy more than sixfold over the last six years.
Put simply, there is work to be done. And Hiive wants to play its part, letting talent from all backgrounds shine through so there is fair access into and within the industries. Entry to the workforce is plagued by persistent abuses of labour such as nepotism and unpaid labour, whilst the sector is still not attracting a diverse enough cohort of new employees.
Prevalence of black, Asian and minority ethnic employees in the creative industries is tiny, at just 5.4% at last count in 2012
Worse, while the UK's BAME population is increasing, the creative industries diversity is actually waning - down 2% from 7.4% in 2009
The creative industries are where we reflect this nation unto itself. So achieving a better diversity mix in the sector is crucially important. At Hiive, we aim to bring this about by connecting emerging talent to the people and opportunities that can give them a leg up, no matter what their background. Recently, we had a last minute opportunity from fashion designer and entrepreneur Lee Lapthorne meaning we had to commission a photographer - and fast - to work on a fashion shoot. Portfolio books and agencies don't lend themselves to getting someone to a beach in Norfolk in twelve hours, so we actually used it as trial-by-fire for our new freelancer systems in Hiive. A simple search for "photographer" instantly narrowed down our database of over 16,000 users. Using our advanced tag technology, we were able to be even more precise and could then find fashion and corporate photographers close to London, who we knew we would feasibly be able to meet in time.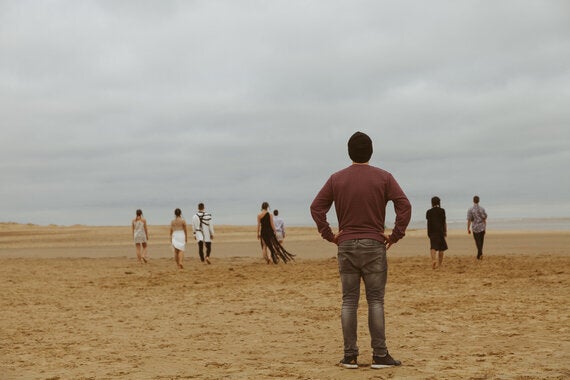 But another challenge facing young creative industries professionals is the way company bosses exploit the eagerness of young people to enter their sector. We have all heard the stories of people employed as runners on TV shows for no pay, often without even so much as a sandwich or lunch break during what can be very long and unsociable hours.
Everybody, even trainees, has the right to be paid for the work they do. We want the standing of our industries as employers to mirror their exceptional international reputation. By sharing their experiences on an industry-specific network like Hiive, young staff members can expose experiences of which companies treat employees well and which should be avoided.
These are just some of the ways in which a social network can improve our working lives. Just look at how, after working hours, a viral campaign like the No Makeup Selfie can raise so much awareness and money for a charity like Cancer Research UK. Now imagine the creative industries' challenges being solved by people power, too, so that this vital sector can go on being the UK's economic catalyst and its international flag-waver.
So far, Hiive has 16,000+ members, 1,500 businesses and nearly 1,000 job postings since launch. By bringing people together, I think we can grow the connective tissue for our industry that helps everyone benefit from its growth.
Related