It's Breast Cancer Awareness Month. I have never had breast cancer. I hope I never get breast cancer - however breast cancer has played huge role in my life. My mum's death, my sister's death and then me carrying the BRCA 1 gene mutation and my choice to have a preventive double mastectomy eight months ago.
I am here to say that scarred boobs or no boobs, you can feel great. You can have no regrets. You can love your body more than before. You can feel sexy and feminine. I'm also here to say it helps to talk to other people. It helps to gain strength from one another. It helps to make jokes and laugh at what situations we find ourselves in.
This month is Breast Cancer Awareness Month. Let it be more than that. Let it be a celebration of the beautiful women we have lost, the amazing ones who are fighting, the ones who like me are taking actions to prevent breast cancer and of course a celebration of all those who stand by us and with us.
This month tell your story. Open up and share. We are taught to keep these things quiet and to ourselves. Why? So we can suffering silence. That makes no sense when we could laugh and cry together. When we can share the burden and perhaps you might share with someone who has something amazing to share back. If breast cancer is happening to you or has affected you then you have every right to share. If of course you want to.
Here are a few of the things I did when I decided it was time to say goodbye to my boobs. Granted it was my choice but I would advise anyone about to go though or who's had a mastectomy or lumpectomy to do the same. Why? Because you can view you situation as negative or positive, it is a choice. Which one feels nicer? Which one feels kinder? Don't get me wrong it can't be all smiles and laughter all the time. In the moments that it can why not make it?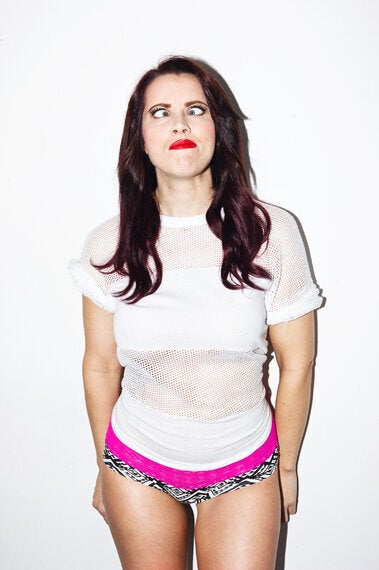 1. A 'Goodbye Boobs' or 'Hello New Boobs' photo shoot with make up, hair and tits/no tits out. Not only is it a fun and empowering experience but you will have pictures to look back on. When you look at them you'll remember how you felt that day and smile.
2. Write a blog or if you want to keep it more private a journal. Document the highs and lows. If you're finding it hard to express your inner most truthful feelings and beliefs to other people do it on paper. Just find away to get them out of you.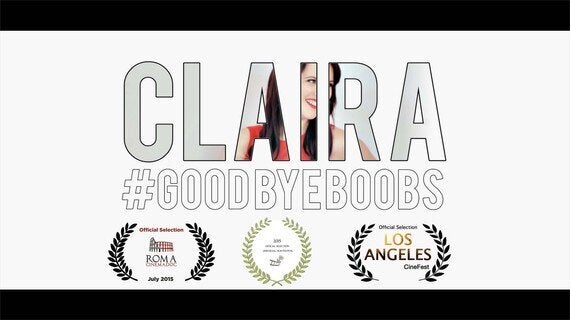 3.Have your bust plaster cast. Why? Because it's hilarious and so much fun. You'll forget about everything else and just be overcome by the strangeness of the situation. Also you'll have a weird piece of art to display at dinner parties.
4. A 'Goodbye Boobs' or 'Hello New Boobs' party. You get all your friends together and just celebrate being you, being alive and being grateful to have them all. Like me you may get so drunk you forget what the party is for, either way you'll have a blast.
5. Show people. This maybe a personal to me but one of my biggest fears was not being attractive the opposite sex. I was dreading being naked. I ripped the plaster off pretty quick and showed a male friend. He just stared at my boobs and then looked me in the eye and said: "I'm getting aroused, they still work."
6. Buy new underwear. I don't need to wear bras anymore but I sure as hell brought new undies. Not for anyone else but for me. I went to Victoria Secret, picked up and bunch of bras and pranced around the changing room. I remember taking my sister bra shopping after her mastectomy. The smile when she found ones with lace, pretty patterns and dare I say it even a sexy one was absolutely priceless. Go get that smile.
7. A gratitude log. It's hard to stay positive and feel grateful at such tough times. I found keeping a gratitude log really helped. Every morning I would write a list that started '10 things that happened yesterday that i am grateful for today'. It helped me focus on the positives.
8. Set goals. As I sat at my parents recovering from my double mastectomy stuffing chocolates in my face with drains coming out either side of me I decided I wanted to get my body fighting fit. Better than ever before. Thats when I chose to do a Tough Mudder. I did it two weeks ago. It kept me focused and pushing forward. It also made me so grateful to my body that it was able to complete it.
9. Use it as a turning point. For me everything changed post op. What do I really want to do? Who am I? All these questions arose. I have become vegan and I am constantly making changes to make sure I have the healthiest life style for me. I have used this is a time to truly soul search and reinvent myself. Instead of allowing cancer to take away from you allow the experience to add to you.
10. Love yourself and look after yourself. Reconnect with you. In this time find ways and means to love yourself. I have learnt how strong I can be, i have learnt how loveable I am. I used the time to get over a lot of beliefs I had about not being good enough.
I hope some of these help you on your journey. I hope you find ways to smile and ways to laugh.
Sending you love, light and strength.