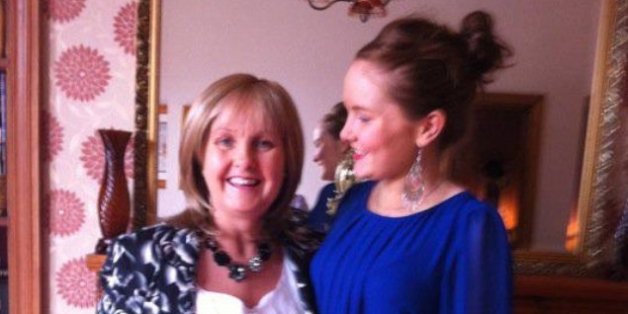 As an only child, I was very close to my mum, Maura. We used to do silly, girly things together like go shopping and to the cinema. My dad was a lorry driver, so I was used to it being just me and Mum a lot of the time. So, in October 2009, when Mum was diagnosed with ovarian cancer, I felt as though my whole world had crumbled. Just 14 years old, I didn't fully understand what was going on. The word cancer is associated with so many bad things - I was scared.
Mum underwent a hysterectomy and chemotherapy but in 2011, the cancer returned for a third time and we were introduced to the Marie Curie Hospice in Glasgow. At first, I didn't like the idea of mum going to the hospice - I thought it would be a dark and depressing place where people went to die. But after Mum's first stay at the hospice, I realised it was quite the opposite.
Mum would go to the hospice for respite and pain relief, and when she came home she was a lot stronger, so it allowed us to have good days to make happy memories. Sometimes I'd stay at the hospice with Mum and we would have sleepovers. One night, I remember we ordered pizza and watched DVDS. I never really knew until quite close to the end how bad she was. It was in December 2011, a week and a half before she died, that I finally realised what was going to happen. Knowing it was going to be her last Christmas, with the help of the hospice staff, I organised a special celebration for Mum surrounded by all her family. Mum passed away that afternoon - I just sat there holding her hand, I didn't want to let go. I was just 16.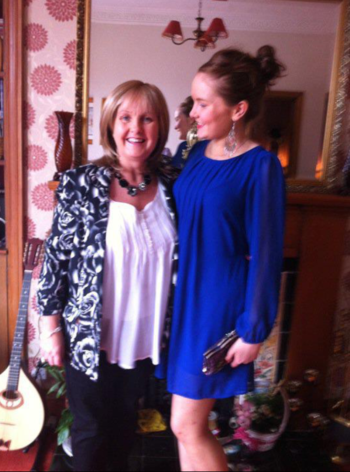 My dad, friends, family and Marie Curie staff supported me in the difficult days, weeks and months that followed. That first Mother's Day without Mum was the hardest - all the cards and posters in the shops were just painful reminders that she wasn't here. Every Mother's Day, I used to bring her breakfast in bed and then give Mum presents. Then, Dad and I would take her out for dinner. While I missed her every day, it was especially hard on Mother's Day to know everyone else was out celebrating with their mum while mine was no longer with me.
But as hard as it was, I still went to visit Mum's grave with flowers and it provided some comfort. Now, five years later, on Mother's Day I do the same. I still miss Mum every day but I want people facing their first Mother's Day after losing their mum to know you are not alone and there are things you can do to help cope with the overwhelming grief.
What I miss is having someone to honour. I always wanted to show Mum how much I loved her, especially on Mother's Day, by doing something special for her. So something I find that really helps me is keeping up traditions. I try my best to do everything my mum would do if she was here. For example, we try as a family to keep up gatherings and celebrations. Although this can be hard, as there's a massive hole, a piece missing, it can be comforting to know your mum would be happy that you are continuing on as they would have wanted, keeping their memory alive. It's a lovely feeling and way of continuing to honour her.
Don't be scared to remember the person. Your mum will always be a big part of your life no matter what, even if they have passed away. Light a candle, raise a wee glass, share stories of happy memories, or whatever you feel is best. You could even try writing down your special memories in a diary or creating a photo book, so you don't forget those moments. Doing this might bring tears, but that's OK.
It's so important to remember that it's normal to be upset. This is something I try to remind myself often. Although there can be times over March when you feel so sad and miss your mum so much, it's not all like that. It's important to still try and enjoy the parts that you feel able to and cherish the memories you have - like your Mum would have wanted.
If you or someone you know is affected by a terminal illness, you can contact the Marie Curie Support Line on 0800 090 2309 for free, confidential support and practical information.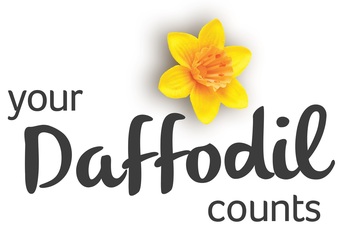 Claire is supporting Marie Curie's Great Daffodil Appeal. Donate and wear your daffodil this March. Funds raised will help Marie Curie Nurses care for people living with a terminal illness in their own homes and the charity's hospices. Visit the Marie Curie website to find out more.