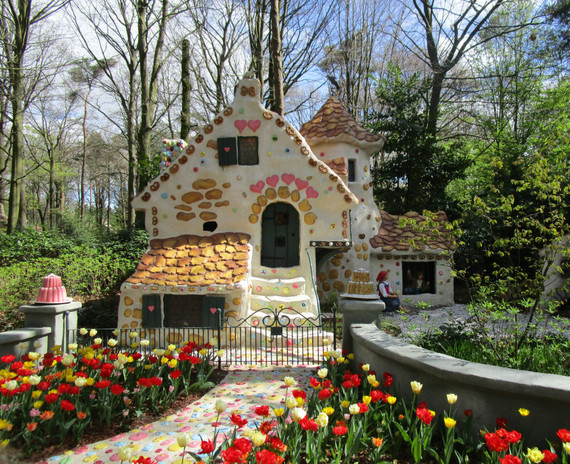 I'll be honest. The very words theme park make me lose the will to live. I picture myself in a long, long queue, moving forwards inch-by-painful-inch, while being attacked by wasps, whingey kids and whiffs of hot-candy-dog-floss breath.
But a niggly little voice in my head kept taunting me: What kind of parent are you? Your daughter is almost 11 and you're not going to take her to do that whole Disney make-magical-childhood-memories thing even once?
So when I heard about Efteling in the Netherlands - sometimes nicknamed the 'Dutch Disneyland' - my ears pricked up. It sounded sort of different. Sort of classy. Enticing even. I decided to take the risk ... and I didn't regret it one bit.
Here are 10 reasons to choose Efteling as an alternative to Disneyland.
#1 It has the charm factor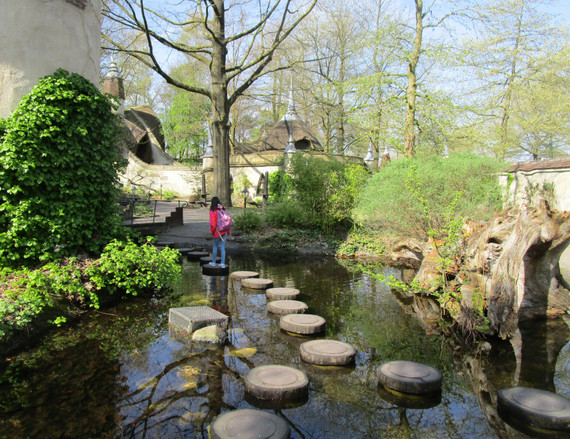 Efteling was originally designed in the 50s by Dutch artist Anton Pieck - and you can feel the love! He insisted on using no concrete or plastic and paid incredible attention to detail. Even the bins are made of wicker baskets.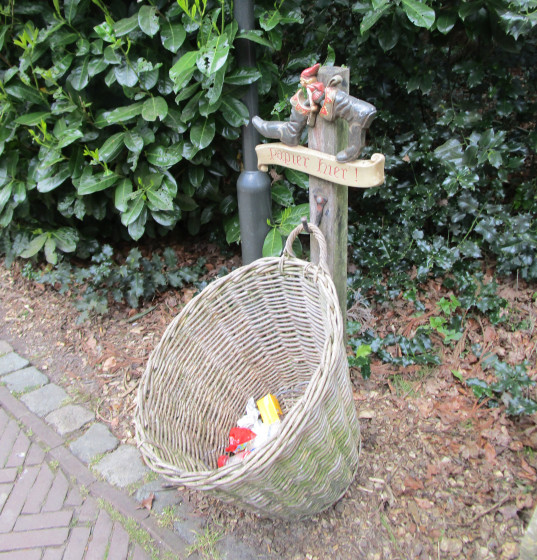 It's a bit like taking a stroll through a beautifully mature park, brimming with lakes, trees, flowers and quirky buildings - that just happens to have incredible rides and attractions in every nook and cranny. I mean, you don't expect to see a little gang of ducklings waddling towards the Haunted House, do you?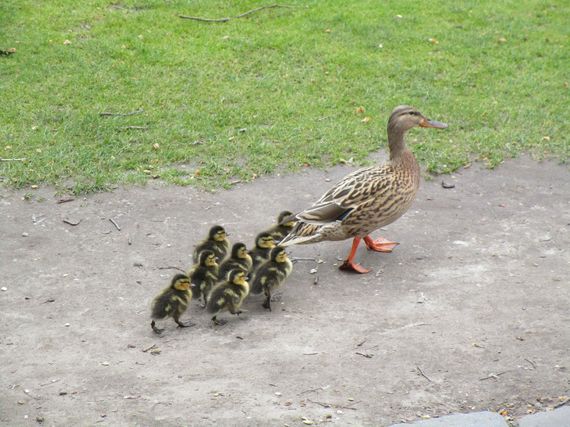 #2 It's humungus
Make no mistake. This is a full size theme park, as big and exciting as you could wish for. Twice the size of Disneyland California in fact. It is divided into four realms (Adventure, Fairy, Travel and Other) and to save your legs, a good-old fashioned stoomtrein runs around the whole park.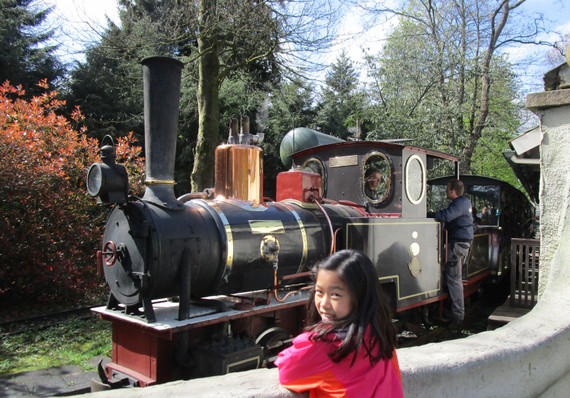 But when I saw how gorgeous these little wooden carts for children were, I was desperate to pull my daughter every step of the way. "Er...Hellooo?" she protested. "I'm like, eleven."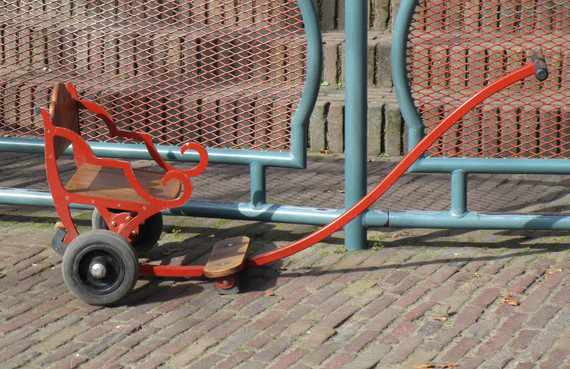 #3 It's fairytale (literally!)
Yes, Mickey Mouse, Dumbo and Disney Princesses are iconic, but any screen character is always going to feel a little superficial and commercial - especially when they're a human in a giant fluffy suit. Efteling, by contrast, is themed around fairytale, folklore and legend which taps into something deeper and more magical. The Fairytale Forest, for example, is truly enchanting. We followed meandering paths through the trees stumbling upon life-size creations of fairy stories that made us gasp just a little bit.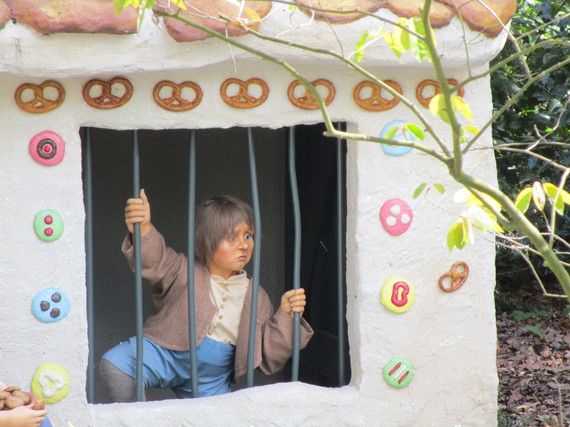 I got an extra surge of excitement when I glimpsed Rapunzel in her tower through the trees. It was like my favourite childhood Ladybird book in real life.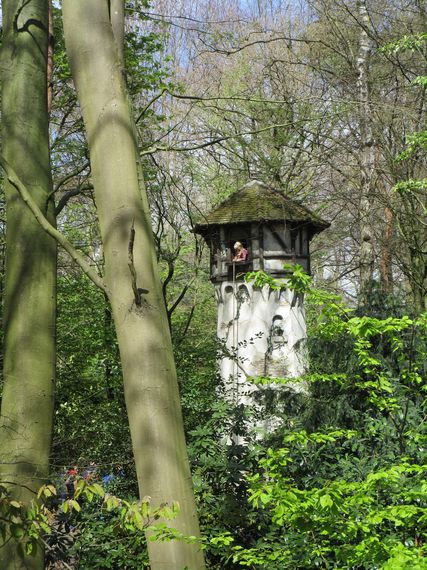 #4 But you can still have a near-death experience (if that's your thing!)
You might think a theme park based on fairytale only has gentle, cutesy rides aimed at younger children. Wrong. There is a mind-blowing tangle of roller coasters.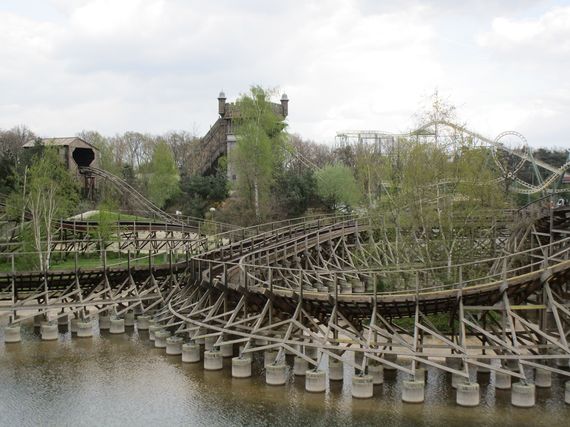 Like the one in darkness (Efteling's equivalent of Disney's Space Mountain), the one that flies off the track at the end and smashes you into water, the bobsleigh ride, and perhaps scariest of all, the one that plunges you vertically into a pit of steam - to the sound of angels singing! - and then immediately hauls you out upside down. Er, we gave that one a miss.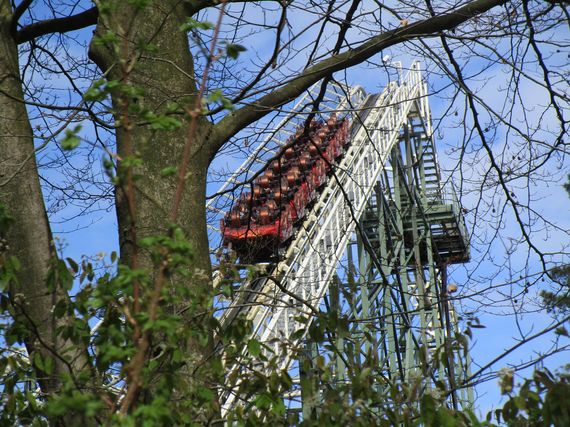 #5 You can avoid the crowds
The Dutch school holidays only overlap with the British ones so it is possible to visit at a time when the park is quiet. Really quiet. We went in the Easter holidays and waited in queues of 0 to 10 minutes for each attraction. In two days we managed to do absolutely everything we wanted to do, everything we didn't think we wanted to do until we did it - and then do our favourites all over again.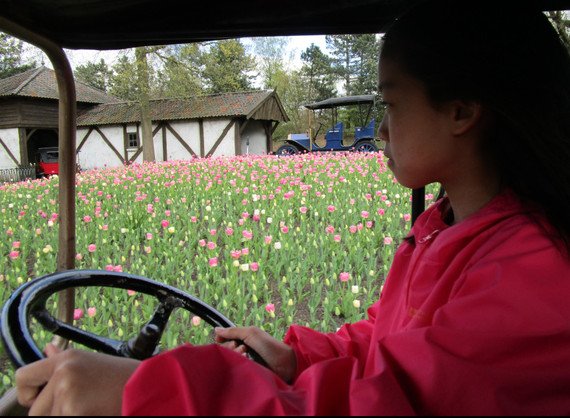 #6 It's about half the price
Isn't it odd how you take your kids to places for their enjoyment but but have to pay more for your own entrance ticket than you do for theirs? Efteling doesn't do that. Adult and child tickets are the same price - about £32 for the day. For a family of four, that works out at almost half the price of Disneyland Paris.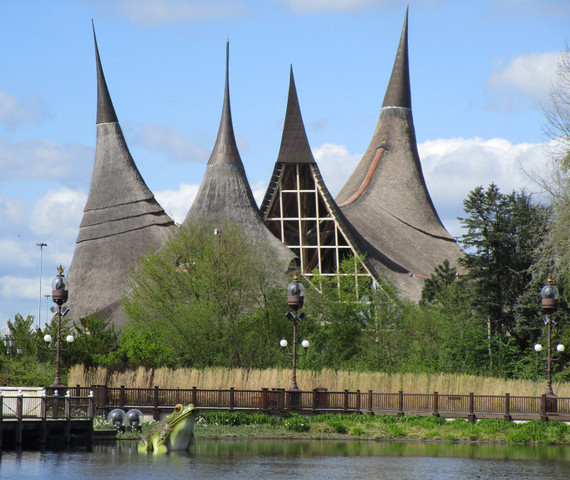 #7 There's a lack of tackiness
Nothing is in-your-face at Efteling, not even the souvenir shops or food outlets. Yes, you can buy a can of coke and a portion of chips (though you can eat them with mayonnaise the Dutch way). But you can can also buy more interesting things like Turkish pizza or these crunchy potato spirals on sticks, all at non-rip off prices.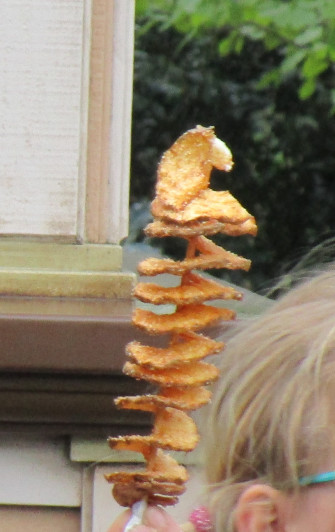 There are all kinds of restaurants too, whether you're after vegetarian, fish or a stack of Dutch pancakes, and they don't mind at all if you bring in your own picnic. We had to actually hunt out a souvenir shop before we left and I was surprised at how nice the stuff was. My daughter chose two jewels. "They're magic stones," she said. "This one gives you the power of invisibility, this one gives you the power of flying." That's the spirit.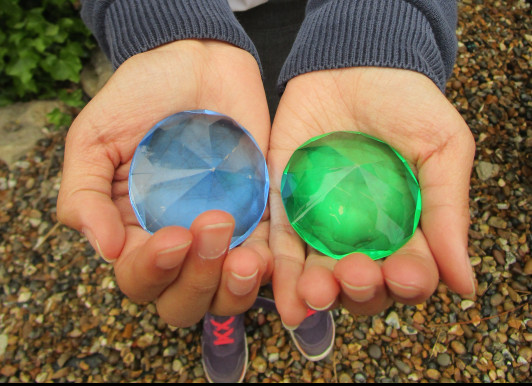 #8 It has great places to stay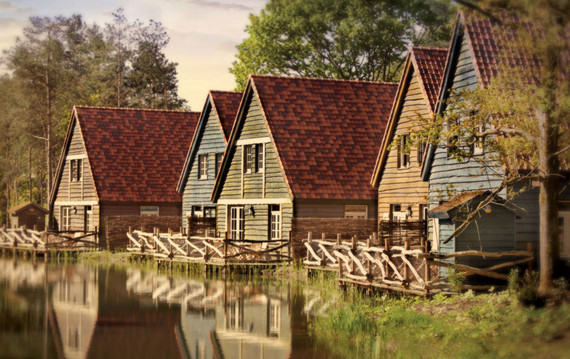 It was this picture of Efteling holiday village that first hooked me in. It looks like somewhere I might choose to stay with or without a theme park on the doorstep. Efteling has two 'villages' snuggled in woodlands - one with underground houses. We stayed at the Efteling hotel with its moat and turrets just a few minutes walk away from the park. "Just follow the yellow footsteps" smiled the receptionist and my daughter bounced out the door like she was off to see the Wizard.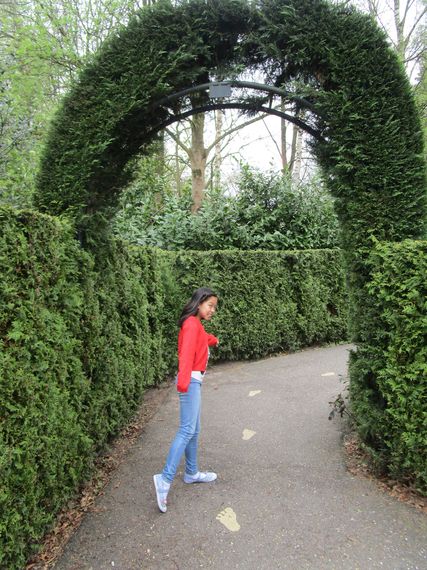 She loved discovering all the little details in our room like the bedside table in mid-air, the TV hidden behind an ornate sliding mirror and the mouse peeping out from the skirting board.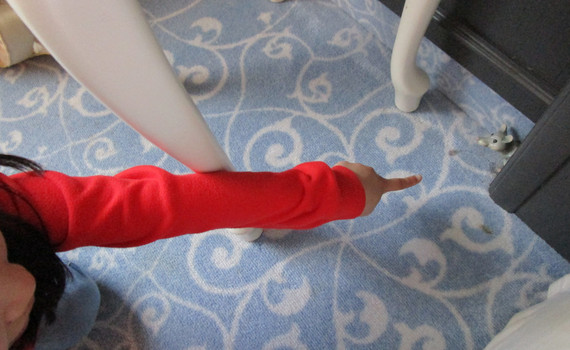 "It's fit for queen!" I overheard her say to her dad on the phone as the waiter poured her chicken soup from a teapot. Making her own fairy bread and bumping into Sleeping Beauty at breakfast were unexpected bonuses too, even if she did refuse to have her photo taken with her. ("I know, I know, you're like eleven, right?")
#9 All the staff are friendly and fluent in English
Everyone seemed genuinely happy to work there. My daughter even commented on it. As a man helped her out of our boat onto a rotating platform after a ride through Dreamworld, she said, "He has to walk backwards in the dark all day and he's still in a good mood!" They all spoke really good English too. Some of the attractions in the park were based on Dutch stories unfamiliar to us, but that didn't detract from our pleasure. What's not to like about a pair of red shoes that dance through the streets on their own, or a monorail that travels through a village of gmomey people in thatched hobbit houses?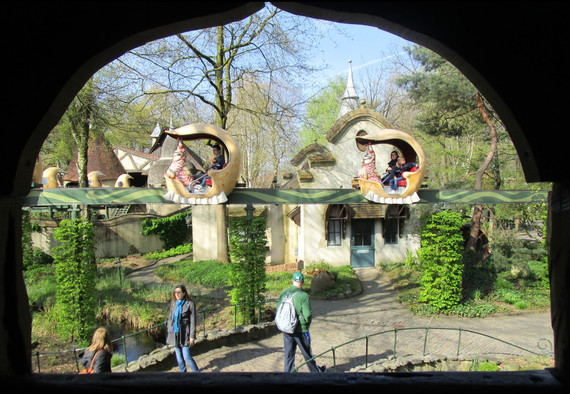 On one ride, the insanely disorientating Mad House ("Mum, are you going to just stare at your thighs the whole time?" Yep.), we had to listen to a wise old wizard tell a story in Dutch for about eight minutes first, but that didn't put my daughter off wanting to go on it again.
#10 It's easy to get to
You can travel to Efteling easily from Amsterdam, Rotterdam or the nearest city, Eindhoven. We flew to Eindhoven with Ryanair for pocket money prices and then took a (double decker!) train and a bus to the park. "You going to Efteling?" asked the bus driver. "Oh, I'm jealous. I went there so many times as a child and I still love it!"
As we watched the spectacular light and fire show on the lake at the end of our last day, my daughter had one of those rare bursts of pure gratitude. "Thank you for bringing me here. It's awesome!" "That's okay," I said, mentally ticking the magical-childhood-memory box.
"Shall we have a hot dog and a candyfloss for dinner?"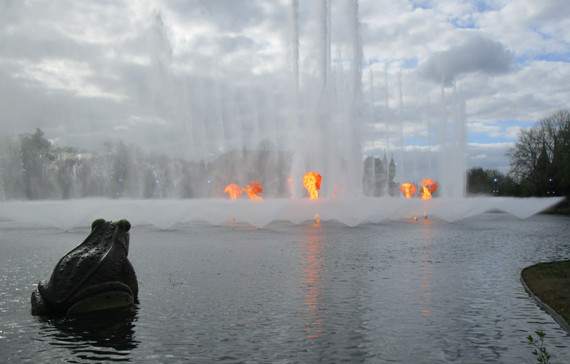 Claire Potter is author of Keeping the Little Blighters Busy and Getting the Little Blighters to Eat. This post first appeared on her blog The Quirky Parentwhere you can find more ideas of places to go and things to do with your kids.
All photos are author's own.