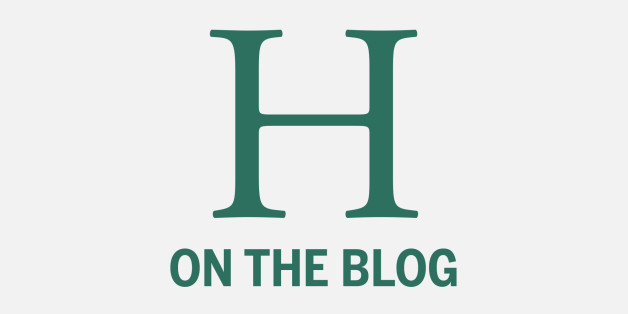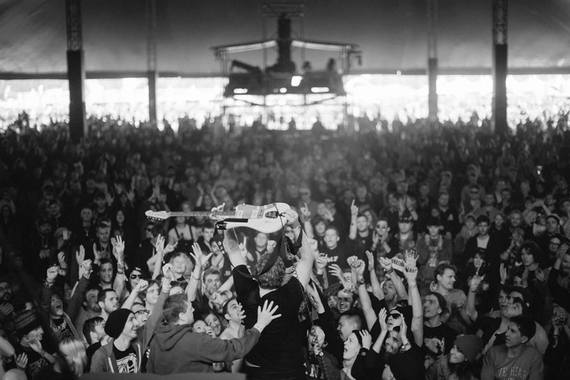 Photo credit: Andrew Theodore Johnson
I didn't intend for it to happen. It just sort of did. In the space of ten days I saw The Smith Street Band three times. I sang, I screamed and I jumped along to their songs in a crazy happy daze. I'm not the only one either, at every show it became increasingly apparent that while The Smith Street Band were the support act, a hell of a lot of people were coming for them. Reports from Brixton to Newport, Glasgow to Manchester, all confirmed that The Smith Street Band were smashing it out of the park. It was sweaty, it was visceral and it was really really fun.
I met lead singer Wil Wagner and drummer Chris Cowburn before their set outside The Fighting Cocks in Kingston. It's a mainstay on the punk circuit, a dingy pub and basement live room that's taken its fair share of beatings. Forget family, girlfriends and 9-5 office jobs, it's the touring life The Smith Street Band have given themselves over to. Currently on a mammoth tour with Philadelphia punk band Restorations, hitting the road hard is their mode of existence. 'It's awesome, we toured with them before in Australia and we've been old friends with them for a while. They're lovely lovely people. It's really fun to get out with them' says Wil.
As the support band it's important that no song in their set goes to waste but picking the set list as Wil and Chris admit is often a tricky task. 'We're really bad at it. We fight about it a lot. Leading up to this tour, we've been demoing and writing our next record, so this set list is sort of just the ten songs we remember from the last two albums! We try and mix it up the most we can but at the moment we're just kind of focusing a lot on our next record' notes Wil. With a body of work that consists of two albums and multiple EPs they find a simple solution that will keep everyone happy Chris explains 'It's all pretty across the board. It's usually two songs from each release and then maybe a new one'.
Their most recent EP, 'Don't Fuck With Our Dreams' was recorded quickly and live in the studio. A process that to the intensity of the record. Wil says 'We tracked all the instruments except the vocals live to tape and then pro tools which was a really fun way to do it. We had 3 days to do it. We could spend ages trying to set everything up or we could just go. There was rawness to it, we were actually in there kicking on pedals and things. We get to feed of each other a bit, not playing to a click so that it doesn't sound too clinical.'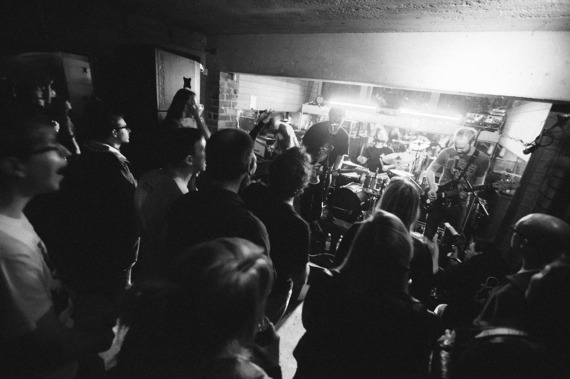 Photo credit: Andrew Theodore Johnson
They first gained attention and a cult following in their native Australia with the underground success of their debut album 'No One Gets Lost Any More'. In 2012 they released their second album 'Sunshine and Technology', loved fervently by fans, its fine storytelling and anthemic punk tunes made it a real contender for album of the year. They're about to return to the studio to start work on their third album. 'We've got like 12 songs finished and then we've got another 3 or four to learn. We're taking a little break once we've finished this and then at the start of June we'll start doing pre-production. We'll have about a month to finalise those couple of songs and remember the other ones! Then we start tracking on the 23rd of June' says Chris.
Escaping from the daily grind in Melbourne they plan to rent a house in a secluded area and focus completely on the record explains Wil. 'We're going out to a house in a place called Forest a few hours out of Melbourne. We've rented a house for a month so we're just gunna go and probably go insane and kill each other! It's gunna be good to have the whole thing set up all the time so that if you have an idea at 3 in the morning you can just go in'. The album will be produced by Jeff Rosenstock (Bomb The Music Industry!) a fact the band are finding a little bit difficult to get to grips with. 'He's our hero but we try and keep it under wraps when we're hanging out with him. I've hung out with him so many times and every time I'm like 'oh my god it's Jeff from Bomb The Music Industry! I love everything you've ever done!. So yeah that's crazy exciting' says Wil.
Signed to DIY label Poison City Records, indie labels, record stores and small venues are incredibly important to the band. 'Venues like The Fighting Cocks you need those places to play, you need small labels to put out stuff when you're first starting. Poison City in Australia is like the lifeblood of the music scene. With lots of different independent bands there's this really nice global community happening at the moment.' explains Wil. Chris continues 'It's not just records, it's all the touring as well. Banquet Records do it, Poison City do as well. It's sort of half the reason we know Restorations, Andy from Poison City put out their record in Australia. He kinda said 'Do you guys wanna bring these guys out on tour for your album launch?' and that's how that happened. It makes the world a smaller place'.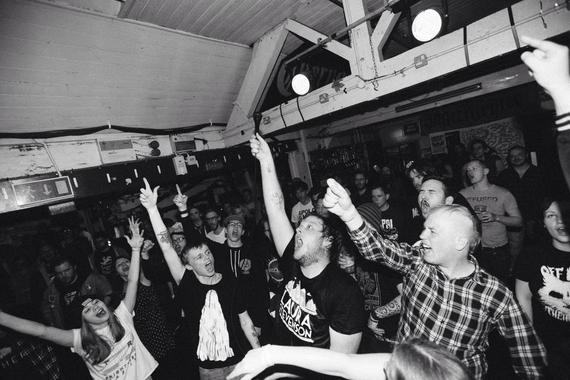 Photo Credit: Andrew Theodore Johnson
Over time the song writing process has also become more collaborative. Wil writes the songs and then brings them to the band to work on together. 'I've been trying a bit with this new record to keep them really basic in structure to let these guys fill out the songs a lot more. I love the way Chris plays drums, Lee plays guitar and Fitzy plays bass and really want their input more and more on the record.' Being open and honest with each other is something that has also become easier with time. 'I don't get upset when I bring something and these guys are like ' that doesn't work and I'm like you're totally right but I have this other idea. Trying very hard not to be precious about stuff' explain Wil.
The day after this interview the band play Shoreditch's Old Blue Last. They lay waste to the place in a completely mental and life-affirming fashion. Wanting to leave the UK on a high The Smith Street Band will be back to play a headlining show at The Black Heart on 22nd of May. They will then return to the UK later in October for a tour and you would be a fool to miss them.
The Smith Street Band - 'Don't Fuck With Our Dreams'
Andrew Theodore Johnson (Photographer)