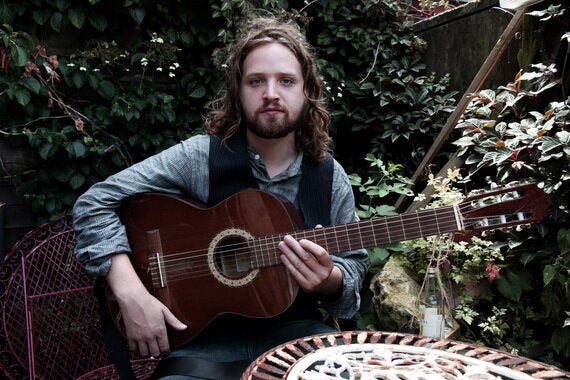 Will Varley is an interesting chap. I've been a fan since stumbling upon his first album Advert Soundtracks. Political, humorous and always very honest, it's the sort of song writing that can connect viscerally. Yet, despite my earnest attempts otherwise, it was also the type of song writing that not many people seemed to be taking much notice of.
Empty bars and empty pockets, nothing suggested that this song writing slog was going to work out for Varley. Having started playing shows in his early teens and gigging for over a decade, his songs were still being met with only polite clapping and uninterested chatter. Not much to write home about then. All this makes the last few months even more remarkable. Things have started to change, basement rooms have been bustling, people have been singing along and everything has gotten a bit hectic.
The interested murmurs started a little under a year ago with the release of Will's second album As the Crow Flies. The record was a word of mouth success and a small DIY triumph. Soon bars and backrooms started to fill and the feeling grew that this guy was good, really good.
As the Crow Flies perfectly demonstrates Varley's subtle song writing and talent for a tune. Displaying a huge range of emotions, listening to the record I've cried and laughed in the space of 3 songs. Yet this growth in attention remains a curious case. There are a lot of good songwriters who simply never get heard. Thus, it was with much happiness and some surprise that last Wednesday I watched as the prestigious Bush Hall slowly filled until it was packed out. Anticipation for the show had been building for many weeks but the sheer size of the crowd came as a surprise to everyone, including Varley. He is by no means a household name but his music is definitely sparking interest beyond just the folk scene. Before the show I met with Will to find out what the heck was going on.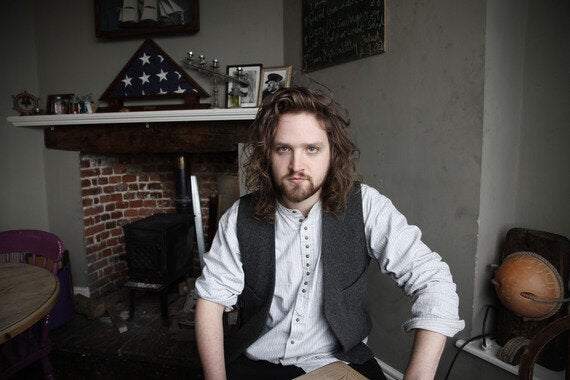 Looking in retrospect one can pinpoint tours with Beans on Toast, and support slots with Frank Turner, as moments that helped push Varley into the consciousness of a much wider audience. Xtra Mile Records is known for its dedicated fan base, one that is genuinely excited to find new music. So when Frank Turner and Beans on Toast started to recommend Varley's music, people took note.
While the importance of these support slots can't be underestimated, Will has never been a slacker. In early spring he and fellow songwriter Nick Marks embarked on an epic 400-mile walking tour. From Penzance to Deal, the two songwriters played the pubs and bars a long the way.
Aside from the gruelling task itself, the tour process was an important one for Varley philosophically. As he told me "on foot is how we've travelled for most of our existence as an animal. You learn really what we used to do and why we call things certain things". The idea of a journey where travel is meaningful, rather than a simple process of movement was something Varley grasped while walking the old ways. "I realised that I'd never been on a journey before, I've only ever been on trips," he explained. "I woke up every morning, I called my girlfriend every morning and I'd just say 'I'm on my way home' which was true, I was always on my way home."
The concept of the roaming troubadour is perhaps best epitomised by Woodie Guthrie. Yet, as Varley explained, the tradition stretches far further into history. "It goes back to sort of Italy and Spain, travelling drama troupes, minstrels and sort of theatre groups. They'd meet the people who live on the land, they'd spread their stories and often they were quite tongue-in-cheek political plays about the stories of the day." With this idea I wondered aloud whether there was a need for something similar today? It's an idea that intrigued Varley, "as newspapers and mass media has grown over the years we've lost the need for that but interestingly now, as the mass media becomes more and more blindfolded, maybe in a way we need that kind of thing a bit more again" he replied intently.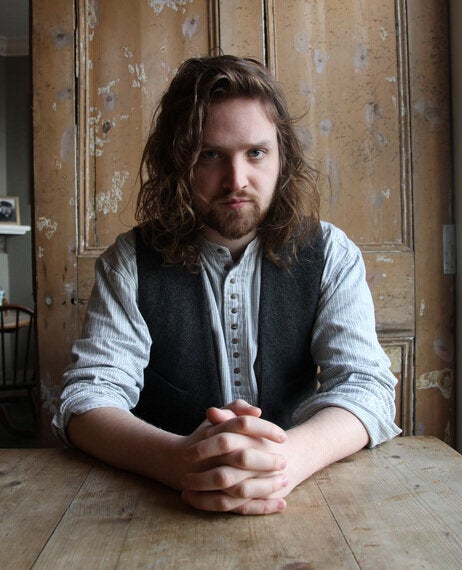 For the past 6 years Will Varley has been signed to Smugglers Records. It's a partnership that started as something of a joke he recalled. "I signed myself to Smugglers Records on Myspace! A band called Cocos Lovers set up this page, they had a friend of mine who was also with this made up label. So I left a comment saying 'hope you don't mind, I've just signed myself to Smugglers Records', that was how it started!" The small label now releases many records and even organises an annual festival. "What has happened over 6 years is that we've just carried on making this joke about Smugglers Records and now it's a record label!" he told me laughing.
Smugglers Records is an independent label run as a cooperative partnership. This ethos is something that Varley is very passionate about. "With Smugglers Records we basically decided to be a cooperative label where we would all work together, there was no one who wasn't a musician, there was no one who was just taking a cut. We realised that when we put a record out, once we'd paid the costs, the artist could make some money off it." It's a compelling idea and one that has seemingly worked allowing Varley to make a living and tour these past few years.
Central to Varley's appeal is the versatility of his song writing. He can go from writing about spam emails to emotional breakdowns. This fusion of light and dark however also serves a very real purpose beyond just song writing. Years of touring have taught Will an important lesson, that aside from being a songwriter, you should also be an entertainer. "A lot of the songs I write serve a purpose in a live show. If you just write about the end of the world, the death of freedom or the end of capitalism, people start to turn off" he explained. "The thing about music and performance is that your job is not to necessarily depress the living daylights out of someone, although I think that's a part of it, I think you need a way to lift them up. Especially if people are coming out to pay and see you, I see it as a duty to entertain" he told me earnestly.
That idea was on full display at the Bush Hall. After years of playing to half empty rooms everything came together. While it took many gigs, each small victory had been working towards this point. It was as if every lone fan that had turned up to those early open mic nights decided to convene in one place. You could practically hear the collective 'hell yeahs' and rounds of jubilant laughter, oh how we had picked a winner.
So while Varley may have just concluded a vast journey across England, ultimately he was wrong when he said he'd never been on one before. His journey is one that has lasted many years and one that has really only begun. Starting in Kingston, stopping off in Kent, meandering around the Cornish Cliffs of Hell, past the Jurassic coast and eventually reaching the bright lights of London Town. It seems through hard toil, and with the help of a few friends, this unlikely lad has found his moment.
Will Varley - Weddings & Wars
-----------------------------------------------------------------------------------------------------------
As the Crow Flies featuring Weddings & Wars and I Got This Email is out now.