Don't you just hate it when you meet someone, and they refuse to look you in the eye until they've found out what you 'do'/ what uni(versity) you went to/where you're from? Don't you hate having to squeeze yourself into box after box on form after form? I do. And I hate narrow categorization of places and art forms as much as I do people, which is why I was thrilled to hear about Recon, a festival of experimental art, film and music, at a wide range of venues in Leeds and Bradford.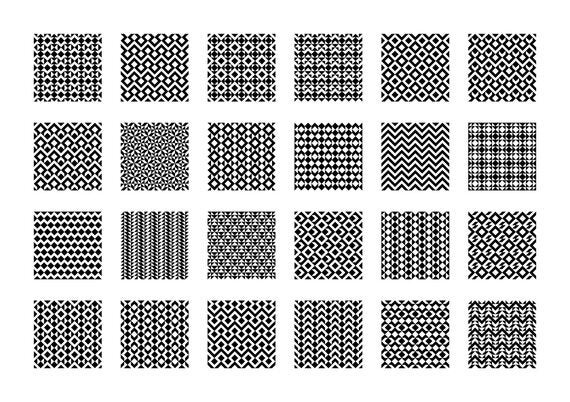 Caption: Giulia Ricci, 'Symmetry,' from The Grammar of Order, digital drawing, 2012
Having finished on the 29 September, Recon included a range of newly commissioned artworks that fostered collaboration between artists and musicians. The first of these I went to see what Frozen Music- a work by Amorphous Orchestra and internationally acclaimed jazz musicians, Chris Sharkey and Christophe De Bezenac, which kicked off the festival. I write 'work' because it is impossible for a single sentence to convey the experience of watching the walls of Leeds Art Gallery melt and morph with projections based on live scanning of the performers' brains. My eyes were torn between the projections and the woman sitting in what appeared to be a retro dentist's chair, her head encased in a Frankenstein-esque wire contraption, apparently controlled by the row of men in white coats (also in head-gear) who clicking away at their MacBooks, as casually as if they were in their bedrooms. I would say it was somewhere between gig, theatre, installation and experiment. No wonder passers-by looked confused!
The next event I went to was in Bradford's Delius Art Centre, which I'd never been to or even knew existed, but am very pleased to have discovered. With a belly full of a delicious (and deliciously cheap) Bradford curry, I sat down to listen to Guided Goitside - a composition for radio broadcast, exploring Bradford's countercultural history, present and future, by artist collective Black Dogs. The broadcast was an interrogation of the failure to redevelop Bradford's Goitside quarter into a thriving arts and creative hub; it managed to call into question Blairite redevelopment ideology whilst avoiding polemic and allowing the listening to make up their own mind. This was followed by performances from Bradford Scratch Orchestra and Juxtavoices - Sheffield's 'anti-choir'. The latter was as wacky as it sounds - probably wackier.
The final event I got to (I've been busy organising my own boundary-crossing commission for Light Night Leeds) was The Grammar of Order - a new sound and visual work by artists Tom Hopkins and Giulia Ricci, which takes the bold theories of 19th Century design theorist Owen Jones as the starting point for an installation and live event. Ricci's visual designs (see image above) exploring symmetry, mirroring, repetition, combination and rotation are used as a score by Hopkins to create a new sound work realised as abstracted human and electronic voices. Watching Giulia's abstract patterns slowly evolve whilst listening to Tom Jones' score, I was struck by the way in which the order of one pattern implicitly called into question the order of previous patterns, making me wonder whether order was a kind of chaos.
Giulia Ricci said of her collaboration with Tom Jones:
We both wanted to create an immersive experience in which patterns and permutations are central and we tried to channel this through our individual languages, which are different, but also have a common ground on a more abstract level. I think that Tom's piece expands the sensory possibilities of my work; in my work I am basically focussed on the senses of sight and touch, so the sound element adds a completely new dimension to the patterns and establishes a more complex relation between the viewer and the physical space (of the installation).
When I spoke to one of the festival organisers at Frozen Music, he told me that whilst he was setting up, a few teenage boys had stopped, asked a few questions, and upon being handed a Recon programme, threw it on the floor and said 'Looks like a festival for GEEKS!' Maybe they were right, maybe not. But anything that makes people challenge their notion of what a festival, art, music, or a too-often stereotyped place is, is no bad thing. Long live the geeks!