A funny and emotional indie gem from writer director Destin Cretton, beautifully acted and quite exceptional and a feudal tale of revenge, righteousness and rebellion.
Director: Destin Cretton Cast: Brie Larson, John Gallagher Jr, Kaitlyn Dever, Keith Starsfield Genre: Drama Country of Origin : USA 2013 Language: English 96 mins. Rating: ****
'Impressive, heartwarming , an extraordinary indie gem'.
'Short Term 12' arrived in the UK with critical acclaim and awards at the South by Southwest (SXSW) Festival where it won both the Grand Jury Prize and the the Audience Prize.Told through the eyes of Grace (Brie Larson), a twenty something formidable, caring and compassionate supervisor in a foster-care facility for troubled teenagers, it's an indie gem.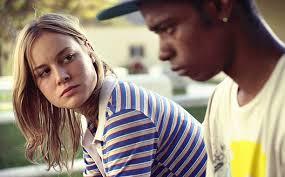 Grace's own demons come into focus with the arrival of Jayden (Kaitlyn Dever), a gifted but troubled teenage girl whose problems initiate long suppressed traumas from Grace's troubled past.
Writer and director Destin Cretton camera follows the young supervisors and the kids in their charge in a semi-documentary style with a strong script that gradually reveals the emotions of these troubled teenagers in a genuine way. The cast of unknowns are excellent with strong naturalistic believable performances that give structure to this quite remarkable indie movie. Brie Larson is outstanding as the inwardly troubled Grace and she's ably supported by John Gallagher Jr as Mason, her laid-back boyfriend, Kaitlyn Dever as Jayden whose scarred and damaged past throws Grace into unforeseen confusion and Keith Starsfield who plays lost boy Marcus who expresses his problems in a poetic rap bringing a tear to the eye.
I thought that 'Short Term 12' would be twee and sugary. It's not. It's an impressive, heartwarming indie gem. Emotional, warm and tender. You'll shed a tear. Quite an extraordinary film.
SHORT TERM 12 is released on DVD by VERVE PICTURES 10th March 2014
AGE OF UPRISING
Director: Arnaud des Pallieres Cast: Mads Mikkelsen, Melusine Mayance, Delphine Chuillot Genre: Drama Country of Origin: France, Germany 2013 Language: French with English subtitles 122 mins. Rating: **
Michael Kohlhaas (Mads Mikkelsen), a horse dealer and devoted father to his only daughter Lisbeth (Melusine Mayance), lives a peaceful and prosperous life in rural France. When a cruel, rapacious baron (Swann Arlaud) seizes his livelihood his wife Judith (Delphine Chuillot) pleads his case but is murdered. With family honour at stake a distraught and enraged Michael Kohlhaas takes up arms and embarks on a journey of righteous revenge and rebellion.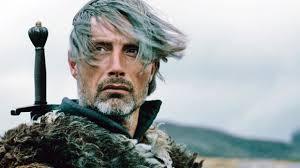 Set in feudal 16th century France and adapted from Heinrich von Kleist's classic novel of the same name, 'Age of Uprising' is beautifully shot using natural light giving it a poetic feel but the lack of action, our hero's brooding fixed expression and general gloom prevent this being what it should be, an historical epic.
AGE OF UPRISING is released on DVD by CURZON FILMS 10th March 2014