'Departure,' Andrew Steggall's debut feature is elegant, assured and beautifully shot - Andrei Tarkovsky's poetic, powerful and stunning 'Ivan's Childhood' is re-released as a new digital print - Laurie Anderson's 'Heart of a Dog' is a magical, witty and inspired meditation on love, death and language - Joe Stephenson's 'Chicken,' may have a few rough edges but it's an inspired and assured debut feature.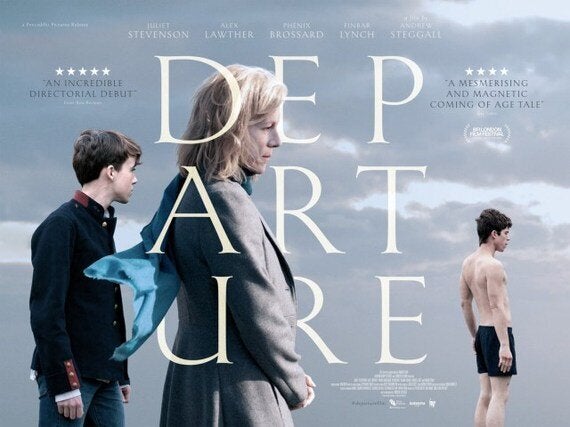 Director: Andrew Steggall. Juliet Stevenson, Alex Lawther. Drama. UK, France 2015 109 mins. (15) ***
15-year-old Elliot (Alex Lawther) and his mother Beatrice, superbly played by Juliet Stevenson are packing up and getting ready to sell the holiday home in the Languedoc. Her marriage is over but self-obsessed, hyper-sensitive, military jacket wearing, would be poet, Elliot cares little. Meeting a local boy Clement (Phoenix Brossaird) in the village an unlikely friendship develops, Elliott's infatuation contrasting with Clement's indifference - 'Elliott's a bit of a cliche.' Loneliness and the sense of need for a family runs through the film as a triangle emerges with Clement himself a visitor whose family turmoil and hurt lies hidden. Elegant, assured and beautifully shot, British director Andrew Steggall's debut feature screened at the 2015 London Film Festival.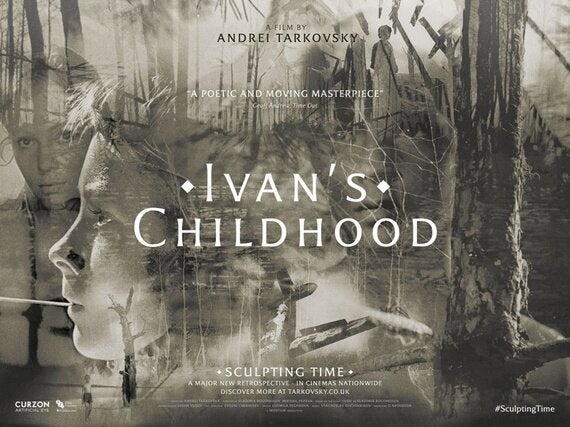 Director: Andrei Tarkovsky. Nikolay Burlyaev, Valentin Zubkov, Evgeniy Zharikov. Drama, War. Russian with English subtitles. Russia 1962 95 mins. (12A) *****
Visually stunning, austere, poetic, powerful and very Russian, 'Ivan's Childhood,' Andrei
Tarkovsky's extraordinary 1962 debut feature won the Golden Lion at the 1962 Venice Film Festival.
Now released as a new digital print as part of Curzon Artificial Eye's Sculpting Time Season and screening at selected cinemas it offers the chance to revisit a masterful piece of cinema.
12-year-old Ivan (Kolya Burylayer) orphaned in World War II determined to avenge his family's death at the hand of the Nazis, joins the partisans and becomes a scout on reconnaissance missions behind enemy lines on the eastern front. As the front line become more dangerous, it's decided to remove him but Ivan pleads with his commanding officers to allow one final expedition.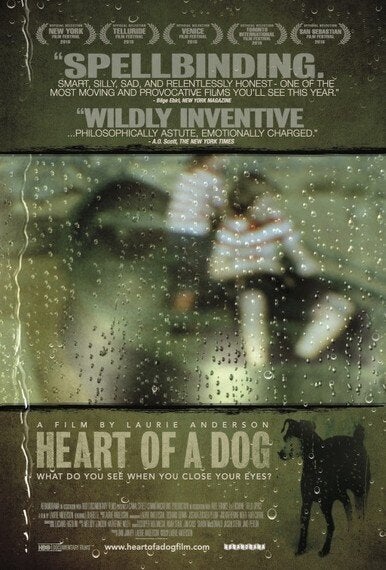 Director: Laurie Anderson. Archie, Jason Berg, Heung-Heung Chin. Documentary. USA 2015 75 mins. (PG) ***
Laurie Anderson's witty and inspired personal cinematic meditation on love, death and language centres on her beloved rat terrier Lolabelle who died in 2011 and brings together collective memories of those who inspired her, including the artist Gordon Matta-Clark and her husband Lou Reed who died in 2013. A personal diary, witty, charming, experimental and inspired, much of it shot by the artist herself with voice-over. Memories, reflections, the anxiety of the surveillance culture after 9/11, the Tibetan Buddhist conception of the afterlife, ideas flourish in a haphazard hypnotic fashion and even Wittgenstein has his say. Lou Reed's 'Turning Time Around' closes the film and the final memorable image, his face close to Lolabelle.
Magical, witty, hypnotic.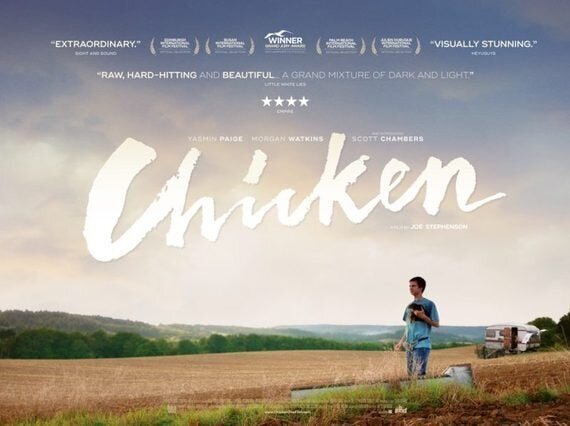 Director: Joe Stephenson. Scott Chambers, Morgan Watkins, Yasmin Page. Drama. UK 2015 89 mins. (15) ***
'Chicken', Joe Stephenson's debut feature based on Freddie Machin's play of the same name and shot in 19 days is assured and impressive.
Richard (Scott Chambers) has learning difficulties and communicates via animals, in particular his pet chicken, Fiona and lives with his brother Polly (Morgan Watkins) in a dilapidated caravan on private land. Richard becomes besotted with 17-year-old Annabelle (Yasmin Paige), the landowner's daughter as the restless and destructive Polly, who has taken a job with a travelling fair begins to spiral out of control and long hidden family secrets are revealed.
Moving from light humorous moments to dark elements, the story line plods a bit and the dialogue's weak at times but it's crisply edited, beautifully shot by Eben Bolter and Scott Chambers excels.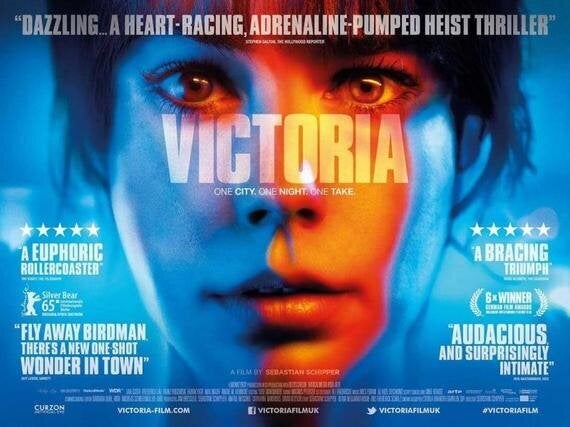 Director: Sebastian Schipper. Laia Costa, Frederick Lau, Franz Rogowski. Drama, Crime Thriller. English & German with English subtitles. Germany 2015 138 mins. Silver Bear Berlin International Film Festival for Outstanding Artistic Contribution for Cinematography. (15) ****
Shot in real time with an audacious 138 minute single take, 'Victoria' is an exhilarating, drug fuelled, frenetic roller coaster, crazy, dusk to dawn Berlin trip.
For further FILM & BLU RAY/DVD REVIEWS see www.film-reviews-and-news.co.uk
Popular in the Community