'The Fencer' is a captivating fictional drama of a man who found peace, meaning and love by teaching fencing to children orphaned by the Russian occupation of Estonia - 'The Free State of Jones,' the story of one man's fight for racial freedom and independence during the American Civil War is epic in plot and length - 'The First Monday in May' is a fascinating behind the scenes insight into preparations for the Met's 2015 fashion exhibition China: Through the Looking Glass but can it be compared to fine art? - Christian Vincent's 'Courted' is a light, quiet smile, easy watch tale of a crusty judge, played to comic perfection by Fabrice Luchini whose heart misses a beat when the love of his life is on the jury of a murder trial.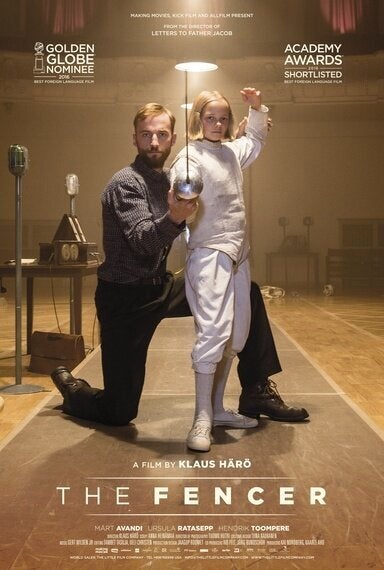 Director: Klaus Haro. Mart Avandi, Ursula Ratasepp, Hendrik Tompere. Drama. Estonian, Russian, Armenian with English subtitles. Finland, Estonia, Germany 2016 93 mins. (12A) ****
Klaus Haro's 'The Fencer,' is a captivating fictional drama of a man who found peace, meaning and love by teaching fencing to orphaned children.
In the early 1950s, Endel Nelis (Mart Avandi) leaves Leningrad and the fear of Stalin's secret police and accepts a job in a school in Haapsalu, Estonia. Setting up a sports club, his passion for fencing is enthusiastically greeted by the pupils, many of whom have been orphaned by the Russian occupation and look on Endel as a father figure. The embittered and envious principal (Hendrick Toompere) considers fencing a relic of the pre-communist era and when the children want to participate in a national fencing tournament in Leningrad, Endel's past surfaces and he's faced with a choice - ignore his friend Alexi's warning and risk his safety and take his pupils to the competition or disappoint them.
Lives blighted by the brutality of fear, paranoia and loss of freedom. Endel Nelis, the father figure to Marta (Liisa Koppel) and Jaan (Joonas Koff) encouraged to fence by his grandfather (Lembit Ulfsak) who treasures memories of youthful times in Leipzig. Endel, the teacher, withdrawn and fearful whose past comes to haunt him, finds love with fellow teacher Kadri (Ursula Ratasepp) and strength through his pupils.
Captivating and enthralling, with faultless natural performances, beautifully crafted, shot with grey muted colours by Tuomo Hutri, a story of choices made by people under occupation who dream of freedom that brings to mind recent events in Crimea and Ukraine.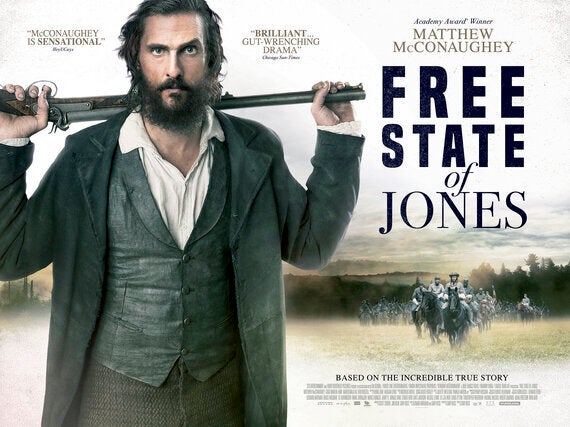 Director: Gary Ross. Matthew McConaughey, Gugu Mbatha-Raw, Mathershala Ali. Action Drama. USA 2016 139 mins. (12A) ***
Heroic bloodshed in the horrors of the American Civil war, a love affair and racial hatred form the backdrop to Gary Ross's true story of southern farmer Newt Knight (Matthew McConaughey) whose guerilla army of poor white farmers and escaped slaves rebelled against the Confederacy and created the independent and loyal to the Union, Free State of Jones in South East Mississippi.
Disillusioned and traumatised by the brutality of conflict and the death of a teenage relative, Newt Knight deserts and finds that the 'tax-in-kind' law imposed by the Confederacy is leaving poor white farmers destitute. His son's near fatal illness and domestic negro servant Rachel's (Gugu Mbatha-Raw) intervention leads to forbidden love and Knight and escaped slave Moses (Mathershala Ali) banding together with other small farmers and slaves and waging a guerilla campaign for independence and racial freedom.
Matthew McConaughey gives an intense performance as the heroic figure, the support cast are great but the script aiming for an epic touch, drags this little known dare, do and forbidden love story into an overlong 139 minutes that tests the patience and to add a political dimension jumps to the 1940s with one of Rachel's descendants accused of violating the Mississippi laws by marrying a white woman.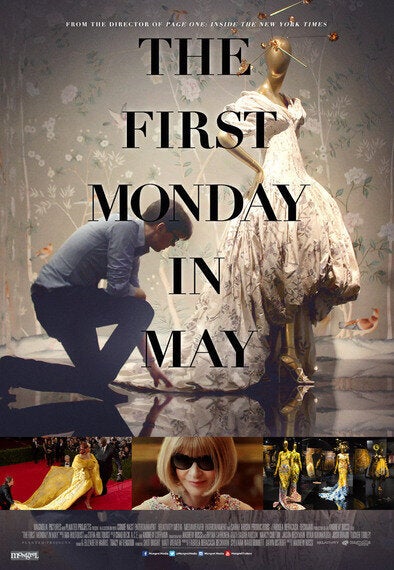 Director: Andrew Rossi. Andrew Bolton, John Galliano, Jean-Paul Gaultier. Documentary. USA 2016 90 mins. (12A) ****
Andrew Rossi's documentary is a fascinating behind the scenes insight into the Super Bowl of fashion. Vogue editor, Anna Wintour rules and Andrew Bolton, head curator at the costume Institute at New York's Metropolitan Museum of Art hopes that the Met's 2015 Spring exhibition, China:Through the Looking Glass show will offer a provocative and controversial touch.
Opening with Jessica Chastain,Jennifer Lawrence and Lady Gaga with jewels and haute couture walking the red carpet, Andrew Ross's camera follows the two key players as they plan an exhibition of Chinese inspired western fashions and ponder over napkin colours, flowers, lighting, Buddha sculptures alongside Mao and the just-so-right seating plan. Karl Lagerfeld, Jean Paul Gaultier and John Galliano contribute, pop icon Rihanna's budget is scrutinised, egos are massaged and the Super Bowl of fashion Gala Night opens.
A visually stunning, world apart, fantasy extravaganza that's a dollar filler for the Met's chest but does the exhibition slot in alongside painting and sculpture?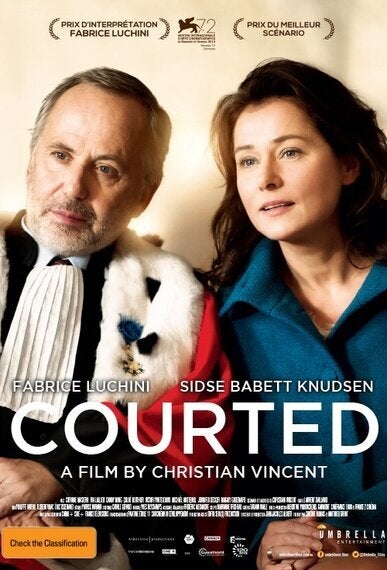 Director: Christian Vincent. Fabrice Luchini, Saidse Babette Knudsen, Eva Lallier. Comedy, Crime Drama. French with English subtitles. France 2015 98 mins. Best Actor & Best Screenplay 2015 Venice Film Festival. (12A) ***
A smile isn't part of Saint Omer criminal judge Xavier Racine's (Fabrice Luchini) day. It's a no-nonsense, harsh sentence hand out but when Xavier sees Ditte (Saidse Babette Knudsen) in a jury selection for the trial of Martial (Victor Pontecorvo), charged with kicking his infant daughter to death, it's instant recognition and he can't take his eyes off of her. Six years ago when hospitalised, Xavier fell hopelessly in love with single mother, anaesthesiologist Ditte Lorensen-Coteret. The iron fist, no-nonsense judge's heart misses a beat.
'Courted' is a light, quiet smile, easy watch. Fabrice Luchini plays Xavier Racine to comic perfection as their histories are revealed and the court case unfolds.
For further FILM & BLU RAY/DVD REVIEWS go to www.film-reviews-and-news.co.uk