Todd Solandz's 'Wiener-Dog' is deadpan funny, bleak with bite and has a great cast-'The Confession:Living the War on Terror,' Moazzam Begg's personal insight into the rise of modern jihad is riveting viewing - 'Valley of Love' intrigues and fascinates but ultimately goes nowhere - 'Ingrid Bergman:In Her Own Words' is an affectionate, but too reverential insight into the complex and ambitious cinema icon.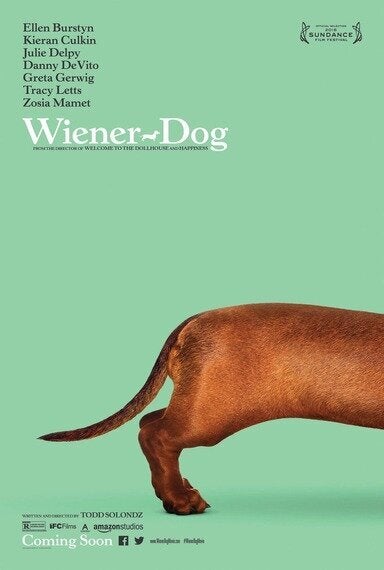 Director: Todd Solandz. Gerta Gerwig, Keaton Nigel Coole, Tracy Letts. Comedy. USA 2016 90 mins. (15) ****
'Wiener-Dog' offers a deadpan funny series of unrelated stories linked by a dachshund who offers hope and happiness as it moves between its dysfunctional owners. The problem is that the owners screw it up.
The dachshund will be fun for Danny's (Tracy Letts) son Remi (Keaton Nigel Cooke) who's recovering from cancer but mum Dina's (Julie Delpy) not happy. Doggy fun with the cushions and a long diarrhoea stream means dachshund death row but sad, looking for love, vet's assistant Dawn Wiener (Gtreta Gerwig) does a kidnap-rescue. Depressed scriptwriter, Dave Schmerz (Danny DeVito) walks the dog and waits for the Hollywood call and bitter, full of regret Nana (Ellen Burnstyn) behind the dark shades has called the dachshund 'Cancer' - 'It felt right, everyone's dying.'
Delightfully eccentric, bleak with bite, a great cast, wow performances from Danny De Vito and Ellen Burnstyn and the character of Dawn Wierner, first seen in 'Welcome to the Dollhouse' is back. And it's not over...... No spoilers.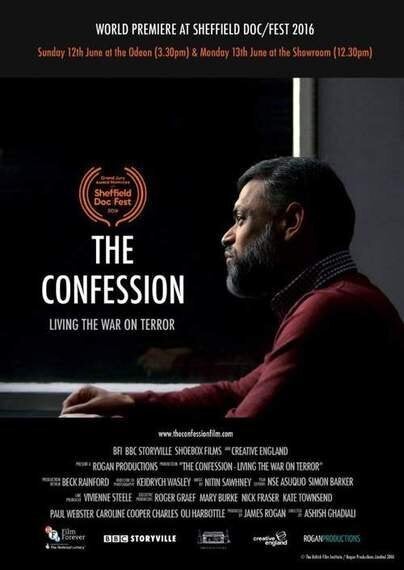 Director: Ashish Ghadial. Documentary. UK 2016 95 mins. (15) ****
Moazzam Begg, a British Muslim who faced forced confession and imprisonment but was never convicted of a crime offers his insight into the rise of modern jihad, its descent into terror and the relationship between the West and Islam in Ashish Ghadial's riveting BBC and lottery-backed documentary.
From support for the Bosnian Mujahideen, fleeing with his family to Taliban run Afghanistan, after 9/11, Moazzam Begg was taken into US custody, transported to Kandahar, Bagram and finally to Guantanamo Bay from which he was released in 2005. Arrested by the West Midland's Police in 2014, accused of attending a Syrian terrorist training in 2013 he was imprisoned in Belmarsh high security prison only to be cleared of terrorism charges in 2014.
A generation of conflict, a toxic mix of torture, bombing, imprisonment, Al Qaeda, Islamic State, The Bush-Blair Iraq War , US torture in Iraq, the CIA and Andrew, the MI5 agent who popped up in the early days, only to re-appear with a Mars Bar for an imprisoned Moazzam Begg. Very English. A gripping and fascinating first hand account of the descent into madness.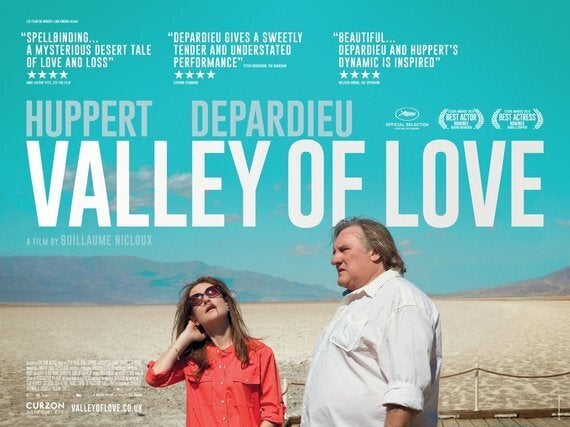 Director: Guillaume Nicloux. Isabelle Huppert, Gerard Depardieu, Dan Warner. Drama. English & French with English subtitles. France 2015 92 mins. (15) ***
Middle aged, divorced couple, Gerard (Gerard Depardieu) and Isabelle (Isabelle Hupper) suffer the furnace heat of California's Death Valley as they visit known landmarks in answer to an invitation from their son Michael, which they received after he committed suicide.
Do the strange marks appearing on Isabelle and Gerard's legs and hands suggest a supernatural element ? Will Michael 'appear'? Are Depardieu and Huppert playing themselves?
Jumping off the top of the weight scales Depardieu gives a restrained and wonderfully absurd performance in his red baseball cap, sweating, puffing and panting as the noon day sun hits but there's no insight into the Death Valley trekking couple's relationship - what you see is what you get.
'Valley of Love' intrigues and fascinates but it doesn't satisfy. Ultimately Guilaume Nicloux's game in Death valley doesn't work and goes nowhere.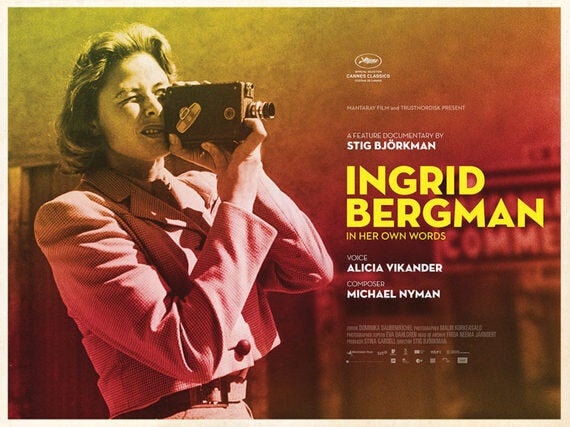 Director: Stig Bjorkman. Ingrid Bergman, Roberto Rossellini, Pia Lindstrom. Documentary. English & Swedish with English subtitles. Sweden 2015 104 mins. (PG) ***
Swedish film critic Stig Bjorkman's celebration of Ingrid Bergman, offers an affectionate insight into a complex and ambitious icon of twentieth century cinema who hated the celebrity hype.
Quick to respond to an invitation from Kay Brown, Hollywood Producer David Selznick's assistant to come to America, Ingrid Bergman left her husband Patter Lindstrom and daughter Pia in Sweden to capture Hollywood, a worldwide audience with classics such as 'Casablanca,' 'For Whom the Bell Tolls' and 'Gaslight,' and some of Hollywood's famous names as well as the war photographer Robert Capa. Ever adventurous, she shocked America with her affair with the Italian film director Roberto Rossellini and lost her custody of her daughter Pia. An Oscar for 'Anastasia' saw a triumphant return and in 1978 Ingmar Bergman's cast her with Liv Ullmann in 'Sonata,' a poignant reflection of her own career.
With access to her diaries, letters, home movies, contributions from her children Isabella, Ingrid and Roberto Rossellini and Pia Lindstrom, a portrait emerges of an insecure, stubborn, independent, wild, courageous and passionate, Ingrid Bergman who remained absorbed and protected by the make believe world of theatre and cinema. A glance at a cinema icon that's perhaps too reverential.
For further FILM & BLU RAY/DVD REVIEWS go to www.film-reviews-and-news.co.uk
Related