Stylish, spectacular and action packed, 'Spectre' sees Bond at his best - 'Mississippi Grind,' an indie road movie hits the button with a feel for friendship, bourbon and landscape - Stanley Nelson's documentary looks back at the Black Panthers - Russell Brand offers his take on things in Ondi Timoner's documentary 'Brand: A Second Coming.'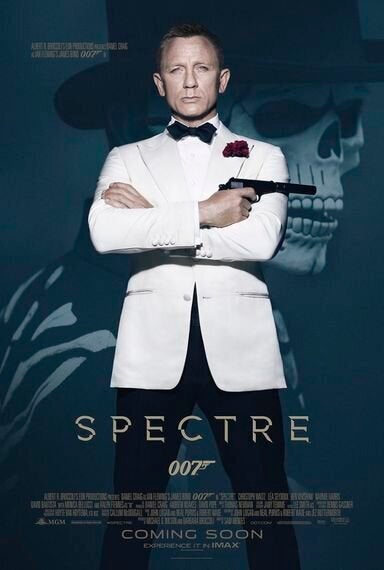 Cast: Daniel Craig, Ralph Fiennes, Lea Seydoux, Monica Belluci, Christoph Waltz
Genre: Adventure, Thriller, Drama
Country of Origin: UK, USA 2015 148 mins.
Stylish, frenetic, action packed and spectacular 'Spectre' offers all the thrills and spills expected of Bond. Opening in Mexico City's Day of the Dead with a tracking shot to die for, it's Bond at his best. Exotic locations, Rome, Austria and Morocco and romance with Lucia Sciarra (Monica Bellucci) and Dr Madeleine Swann (Lea Seydoux) who may hold a clue to Spectre. It's personal for Bond as he comes up against Franz Oberhauser (Christoph Waltz). At home Max Denbigh (Andrew Scott) known as C, no comment, head of the new Centre for National Security doesn't like MI6 and Bond's way of settling things. Bond out, the computer age in. Never. Filmed with verve and gusto and with a great script, 'Spectre' is a thrill filled 148 minutes. Fingers crossed that Daniel Craig reconsiders and remains as Bond.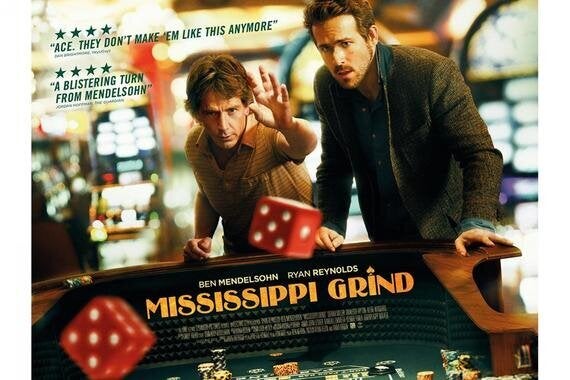 Director: Ryan Fleck, Ana Boden
cast: Ben Mendelsohn, Ryan Reynolds, Yvonne Landry
Country of Origin: USA 2015 108 mins.
Writer-directors Ryan Fleck and Anna Boden lay a blues and country soundtrack on a lived-in script with terrific lead performances from Ben Mendelsohn and Ryan Reynolds, a feel for friendship, fate and bourbon and come up with a bitter sweet character and landscape driven indie road movie that hits the button full on.
You want lady luck in your pocket when you throw the dice or hit a poker game and when Gerry (Ben Mendelsohn) meets the charismatic Curtis (Ryan Reynolds) his luck begins to change. Gerry, life's loser, the gambling addict in debt to everyone has found his lucky charm. He's on a roll and with Curtis willing to stake him they embark on a road trip from Iowa along the Mississippi to hit a legendary high stakes poker game in New Orleans.
With nods to Robert Altman's 'California Split' and Karel Reisz's 'The Gambler' it's a journey of neon lit bars, street wise wisdom from ever hopeful losers looking for the big break, loneliness laced with bourbon, poker, debts and regret.
Spot on support roles from Sienna Miller as Curtis's love interest Simone and Vanessa (Analeigh Tipton) who tugs at Gerry's heart but the tables win adds to the movie's great feel for character and place.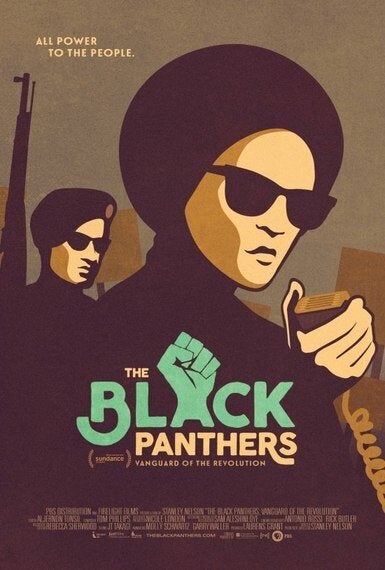 Country of Origin: USA 2015 113 mins.
An African American expected to be harassed by the police in 1960s. With a backdrop of Vietnam, Nixon, civil rights and student unrest Huey Newton and Bobby Seale founded the Black Panther movement in Oakland, California in response to police brutality against the black community and with it's street fashion feel - afro hair, leather, berets, shades, polo necks and guns the appeal was immediate and Black Panther chapters sprouted up across America. FBI Chief Edgar Hoover wasn't a happy man and with his counter intelligence programme, Cointelpro set about killing off the Panthers.
With archive footage, talking head interviews and former Black Panthers Stanley Nelson's documentary looks back on a violent and tumultuous era of political unrest and is a timely reminder of how vulnerable political resistance can be. Informants, raids on Panther HQs, internal conflicts, violence, Huey Newton arrested in 1967 and charged with killing a cop, an unarmed Fred Hampton of the Illinois Chapter, shot dead by the police in 1969 and Bobby Seale imprisoned in Chicago.
Have things changed? Trawl though recent news footage and the answer's there.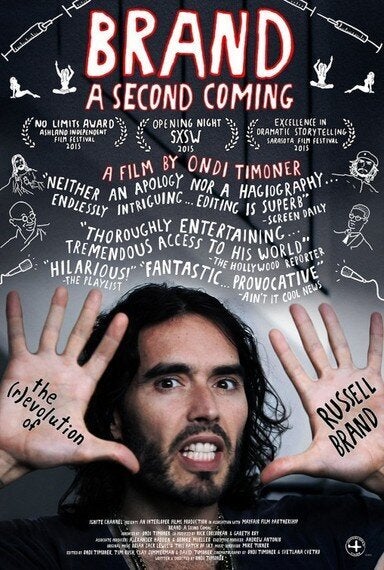 Cast: Russell Brand, Simon Amstell, Noel Gallagher, Katy Perry
Country of origin: UK 2015 104 mins.
Can self-proclaimed narcissist Russell Brand change the world's 'consciousness' and leap into a new awareness? Ondi Timoner's documentary glance at Russell Brand leaps through his childhood in Grays Essex, a father who hired prostitutes for him, drugs, live shows, the Messiah Complex tour swinging from Jesus to Gandhi with touches of Che Guevara and Malcolm X, a political awakening sliding or perhaps skidding from comic to political activist with his colours suddenly tied to Ed Milliband before hopping briefly into the Corbyn camp. Talking heads - Jeremy Paxman, David Lynch, Noel Gallagher add some insight but mothers and wives know best.
'Russell came into my bedroom and said he was the second Jesus - he was very upset, I didn't believe him.' Mum Barbara
'I think you're a genius, you make me look good and that's why we're together and I picked you.' Katy Perry
With a belief that God's touched him, an ego that a Sherpa couldn't lift, surprising sincerity but achingly empty on depth, the tour continues.
For further film and Blu-Ray/DVD releases see www.film-reviews-and-news.co.uk