'The Club,' a masterful, provocative and thought provoking study of hypocrisy places Pablo Larrain as a master of his craft - 'Batman v Superman : Dawn of Justice,' so much expected, so much hype, an epic that suffers convulsions and falls apart - Alice Winocour's 'Disorder' offers shades of Hitchcock but side steps corrupt power politics and the arms game for a formulaic shoot out - 'Iona,' a rapid eyelid drop looks good but is ponderous and pretentious with dull, dull sparse dialogue.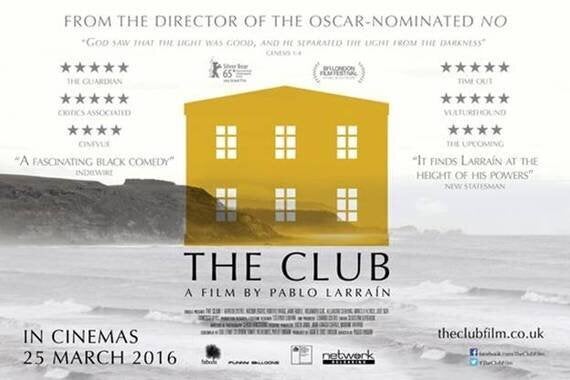 Director: Pablo Larrain. Roberto Farias, Antonia Zegers, Alfredo Castro, Alejandro Goic. Drama. Spanish with English subtitles. Chile 2015 98 mins. Winner Silver Bear 2015 Berlin Film Festival (18) *****
A masterful, provocative and thought provoking exploration of hypocrisy with a darkly comic touch. 'The Club' is stunning cinema that places Pablo Larrain as a master of his craft.
Four ageing priests live in a nondescript house in the small Chilean coastal town of La Boca cared for by Sister Monica (Antonia Zegers). The rules are simple, no pleasuring, no mobiles and no trips into the town beyond the the agreed four hours per day. This is a house of repentance and prayer, a very important house for the Church but the priests spend most of their days training and racing their greyhound Rayo. When a new priest, Father Lazcano (Jose Soza) arrives, a homeless fisherman Sandokan (Roberto Farias) comes to the door screaming accusations of sexual abuse when he was an altar boy. A shot rings out and the priest has committed suicide.
The Vatican sends a Jesuit spiritual director, Father Garcia (Marcelo Alonso) to investigate but is he just the clean up emissary sent to safeguard the interests of the Church? Confessions remain elusive and there's an unwillingness to reflect on the past, to seek forgiveness.
A superb cast, dialogue that gradually reveals dark secrets, a festering web of lies, deceit and hypocrisy, individuals exiled to atone for their sins - paedophilia and baby abduction from unmarried mothers. Father Garcia's faith reconciled with the best interests of the Church and a dark and brutal finale all framed by Sergio Armstrong's cinematography in a featureless landscape bathed in a muted blue haze. It's hypocrisy officially sanctioned. I watched it a second time and it was even better. 'The Club' is stunning, powerful cinema but it'll probably be for art house consumption, not the multiplex.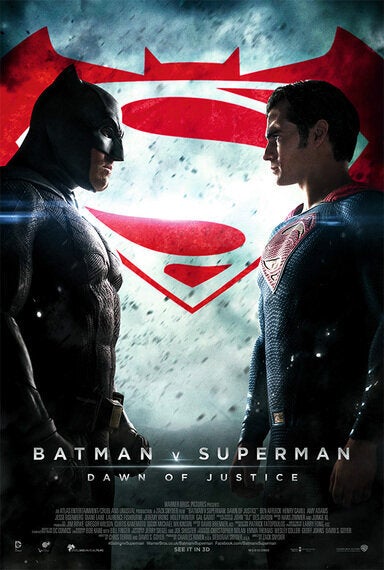 Director: Zack Snyder. Ben Affleck, Henry Cavill, Amy Adams, Jesse Eisenberg, Diane Lane. Drama, Adventure, Fantasy. USA 2016 151 mins. (12A) **
So much expected, so much hype. An OTT CGI gladiatorial clash of the Titans, DC Comic super hero Batman (Ben Affleck) Gotham City's Bruce Wayne, the Caped Crusader versus Clark Kent, Metropolis's Superman (Henry Cavill), the Man of Steel. The CGI is brilliant but the big screen cinematic clash goes OTT, suffers convulsions and falls apart into an epic ear blasting Wagnerian mess. Don't bother about the script. That said, the visuals are spectacular, it's an action packed war zone, violence and mayhem in your face and fans will love it.
Arrogant God-like Superman's no longer flavour of the month, since his 'Man of Steel,' lost the plot rage through Metropolis. The past haunts Batman so it could be time for a chat with the shrink but he loves the costume and the mask's a turn on - dastardly criminals beware, hurt and pain's on the way. Super villain, ruthless, arch manipulator Lex Luthor (Jesse Eisenberg) stirs it and the two comic strip heroes battle it out CGI style and give the world a good bashing. Wonder Woman (Gal Gadot) joins the lads to battle Lex's pet project, Doomsday. If only there was a comic touch, just a bit of humour.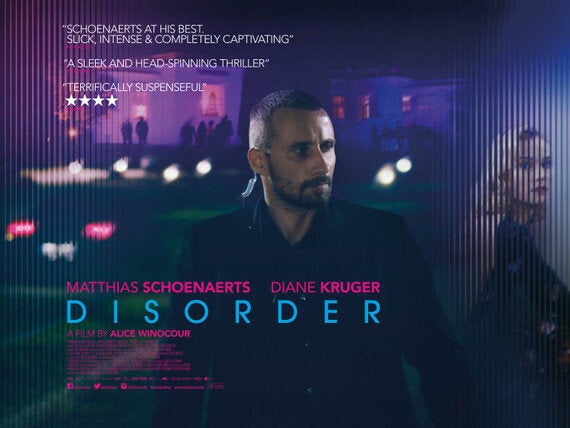 Director: Alice Winocour. Matthias Schoenaerts, Diane Kruger. Drama Thriller. French with English subtitles. France, Belgium 2015 100 mins. Un Certain Regard 2015 Cannes Film Festival (15) ***
'Disorder,' a suspenseful thriller offers shades of Hitchcock but then jumps into formulaic shoot out mode.
Vincent (Matthias Schoenaerts) temporarily off duty with PTSD after tours in Afghanistan takes a job in security for a wealthy Lebanese business man, Imad Whalid (Percy Kemp) - you know it's got to be arms dealing. During a lavish party politicians mingle with off-the-radar shady characters and Vincent, growing ever more paranoid suspects that his employer's in an arms deal that's gone wrong. Called to a meeting in Geneva, Whalid entrusts the ever increasingly unstable Vincent with protecting his German trophy wife Jessie (Diane Kruger) and her son Ali (Zaid Errougui-Damonsant). Which is more dangerous, what Jessie knows or the unstable Vincent?
Matthias Schoenaerts and Diane Kruger offer a worthy two hander and with touches of Hitchcock the suspense is effectively ratched up but the world of corrupt power politics and the arms game is left on the shelf for a formulaic luxury villa invasion shoot out. Pity.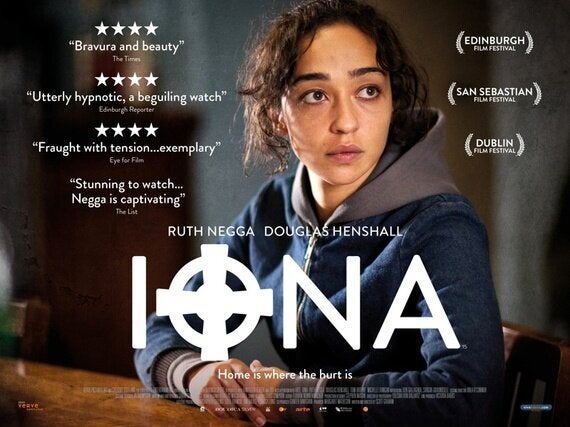 Director: Scott Graham. Ruth Negga, Douglas Henshall, Tom Brooke, Michelle Duncan, Ben Gallagher, Sorcha Groundsell. Drama. UK 2015 85 mins.(15) **
Contrived and tedious, Scott Graham's study of guilt and forgiveness looks good but is slow, ponderous and pretentious.
Billy (Ben Gallagher), or Bull as he likes to be called and his mother Iona (Ruth Nagga) turn up at former lover Daniel's (Douglas Henshall) cottage on Iona. The sun shines, the community's welcoming and friendships are rekindled including Daniel's daughter Elizabeth (Michelle Duncan), now married to super dull Matthew (Tom Brooke) who carries their paraplegic daughter Sarah (Sorcha Groundsell) on his back!! For Iona it's back into the Christian community she left behind when she moved to Glasgow and Billy with a guilty secret looks for redemption and has an eye for Sarah.
Yoliswa von Dallwitz's cinematography shows Iona at it's best but it doesn't make up for lack of characterisation, scenes stretched beyond logic and dull, dull sparse dialogue. It's a rapid eyelid drop.
Tangerine - Director: Sean Baker. Kitana Kiki Rodriguez, Mya Taylor, Karren Karagulian, Mickey O'Hagan, Alla Tumanian, James Ransone. Drama. USA 2015 88 mins. (15) ****
A Santa Monica Boulevard transsexual hooker on the rampage on Christmas Eve is quite something. Sure it could be edited down and some of the dialogue's a bit iffy, but it has a raw, edgy, off-the-wall buzz.
For further FILM & BLU RAY/DVD REVIEWS see www.film-reviews-and-news.co.uk
Popular in the Community