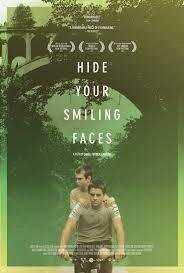 Director: Daniel Patrick Carbone
Cast: Ryan Jones, Nathan Varnson, Colm O'Leary
Country of Origin: USA 2013 81 mins.
Released by VERVE PICTURES
'An indie gem. Poetic, powerful, devoid of sentiment and with exceptional lead performances. '
'Hide Your Smiling Faces' is a powerful, gentle and captivating directorial debut.
Set in the semi-rural idyll of the 1950s American countryside, brothers nine year-old Eric (Nathan Varnson) and fourteen year-old Tommy (Ryan Jones) are in the midst of a glorious summer. The long sunny days are spent with friends exploring the woods, riding their bikes, playing the games that boys do, seeking adventure, events punctuated with boredom, fear, incessant curiosity and inevitably Tommy, being the elder frequently bullies Eric.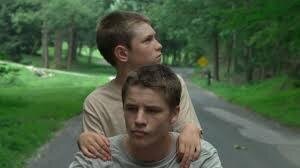 The sudden and mysterious death of their friend Ian (Ivan Tomic) whose body is found at the foot of a bridge has a lasting effect on both boys and painfully shakes their youthful sense of certainty as they taste something of the adult world. From that moment the subject of death frequently comes up in the boy's conversations.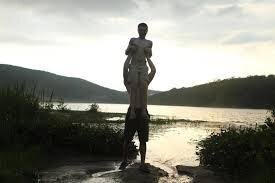 Poetic, powerful, devoid of sentimentality with exceptional naturalistic lead performances. There's little dialogue or music. Nick Bentgen's cinematography is stunning framing the romantic beauty of the landscape and the brutality of nature. 'Hide Your Smiling Faces' captures the fragmentary nature of childhood memory and is utterly captivating. It's a remarkable debut feature.
It won't make the multiplexes but the gems often don't.
Follow film reviews at www.film-reviews-and-news.co.uk