The Danes hit the headlines with 'The Killing', 'The Bridge' and 'Borgen'. They're also do comedy - 'KLOWN' is a wonderfully outrageous comedy gem with assured performances and the finale of all time. It'll linger with you and you'll certainly chuckle long after you leave the cinema.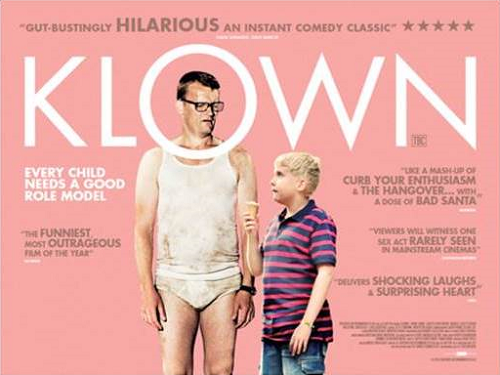 Director: Mikkel Norgaard Cast: Frank Hvam, Castper Christensen, Marcuz Jess Petersen Genre: Comedy Country of Origin: Denmark 2010 Language: Danish with English subtitles 93 mins. Rating: *****
'Funny, hilarious, raunchy, a 5-star comedy gem that's an outrageous delight. A pre-Christmas present that's a comedy classic'.
'KLOWN' comes with a pedigree. It was Denmark's highest-grossing film in 2010, was critically acclaimed in the US and is scheduled by Warner Brothers for a re-make by Todd Phillips (The Hangover) and Danny McBride (Eastbound and Down). For Hollywood to match 'KLOWN' they'll need a miracle and they're in short supply.
Two wildly inappropriate friends, Frank (Frank Hvam) and Casper (Casper Christensen) run amok through the Danish countryside, plowing through awkward confrontations and unspeakable debaucheries. Wrongheaded Frank (Frank Hvam) decides to prove himself suitable father material by 'kidnapping' Bo (Marcuz Jess Petersen), his pregnant girlfriend's 12-year-old nephew and they join sex-crazed Casper (Casper Christensen) on his secret adulterous weekend canoe trip. Rampaging through exclusive brothels, hospitalizations, armed robberies and even prison, the three paddle downstream from one chaotic adventure to the next ultimately leading to the finale of the year.

'KLOWN' 's a pre-Christmas present, a comedy classic. Beautifully filmed by Jacob Banke Olesen and with quite brilliant performances from two of Denmark's celebrated comedians, Frank Hvam and Casper Christensen. Frank Hvam delights as the oafish clueless Frank and who would have thought that Y-fronts and vest would ever grace the screen with such comedic style. And what of Bo, the socially inept and 'small-willied' 12-year-old nephew of Frank' s pregnant girlfriend ? Great casting allowing the three to gel with ease into naturalistic performances.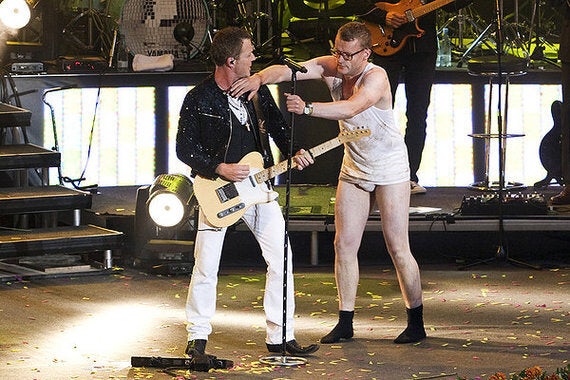 From the opening frame there's promise but you don't realise what promise. 'KLOWN' 's a delight that lingers with you and makes you chuckle long after leaving the cinema. It even culminates in a surprisingly sentimental portrait of friendship that isn't a cringe making Hollywood take.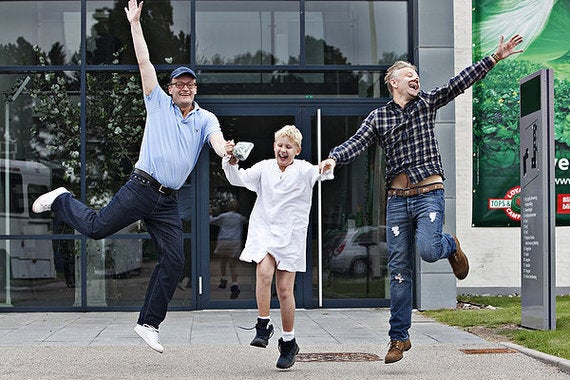 Much of the film's dialogue was improvised and the script was less than thirty pages long - that's quite something!
And it all culminates in an unexpected, stunning and quite brilliant conclusion. Well done Bo !
'KLOWN' deserves to be seen by many but of course with subtitles we're taking of the major cities.
Say 'cheers' and raise a tiny bottle of Underberg to the lips. It's not an in-joke. You don't go on a canoe-trip with Frank, Casper and Bo without a supply of Underberg.
KLOWN is released by Arrow Films 6th December 2013 in selected cinemas.