Anders Thomas Jensen's 'Men and Chicken' is wonderfully absurd, darkly comic, wacky, slapstick and bizarrely inventive - 'Summertime' portrays an all consuming, passionate and tragic lesbian love affair set against the background of prejudice in 1970s rural France - 'The Hard Stop' revisits Mark Duggan's killing in Tottenham Hale in 2011 seen through the eyes of two of his friends but it offers little insight into police action beyond well aired archive footage and news comments.
Director: Anders Thomas Jensen. David Dencik, Mads Mikkelsen, Nikolaj Lie Kaas. Comedy, Drama. Danish with English subtitles. Denmark, Germany 2015 104 mins. (15) ****
When Gabriel (David Dencik) and his brother, compulsive masturbator Elias (Mads Mikkelsen) discover they're adopted half-brothers in their late father's videotaped will, it's who are we question time. Their real father's a 100-year-old scientist who lives on the top floor of a dilapidated mansion on the Danish island of Ork, and they've got three off-the-planet half-brothers, Franz (Soren Malling), Gregor (Nikolaj Lie Kaas) and Josef (Nicolas Bro), each with the hereditary hair lip.
There's no family welcome for Elias and Gabriel but they stick it out amongst the unusual farm animals who have the run of the place and a steroidal bull lodged in the basement. When the brothers aren't fighting or duelling one another with stuffed animals, Gabriel goes one better and tries to draw the family into bible reading and thoughts of higher things.
Unusual passions, beastiality, genetic mutations and the mystery of their father's wives, all of whom died in childbirth leads to a long hidden dark family secret. It's a mad life, be philosophical and just accept it.
Wonderfully absurd, darkly comic, wacky, slapstick and bizarrely inventive.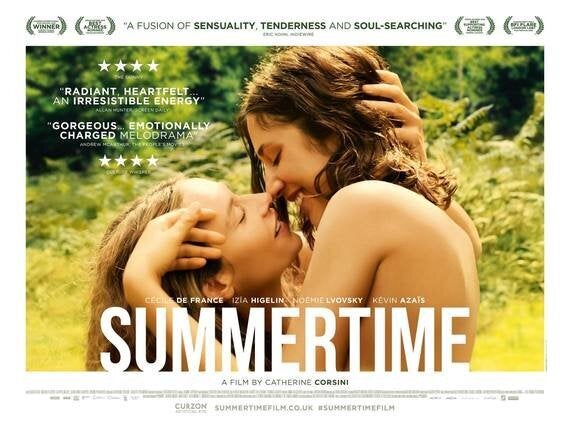 Director: Catherine Corsini. Cecile de France, Izia Higelin, Noemie Lvovsky. Drama. French with English subtitles. France 2016 105 mins. (15) ***
Sneaking out at night, Delphine's (Izia Higelin) father (Jean-Henri Compere) assumes it's for a romantic liaison with a local lad, maybe Antoine (Kevin Azais), a local farm hand. Marriage, a family and the farm's safe. It's rural Limousin in the 1970s and Delphine's affair with a local girl is over. Her lover's getting married. A move to Paris offers freedom, the thrills and buzz of the city, and an all consuming and passionate love affair when she meets Carol (Cecile De France), an activist at the forefront of the feminist movement.
When her father suffers a stroke, Delphine returns to the farm to help her mother (Noemie Lvovsky) and to the tranquility of Limousin and to her former self. Carol, desolate without her lover follows as a 'Paris friend' into a world of whispers, sly looks and prejudice.
Beautifully shot with strong lead and support performances, 'Summertime' portrays a gentle, passionate and ultimately tragic love affair, in an turbulent era of social, political and personal struggles, but at times it does seem all too familiar territory.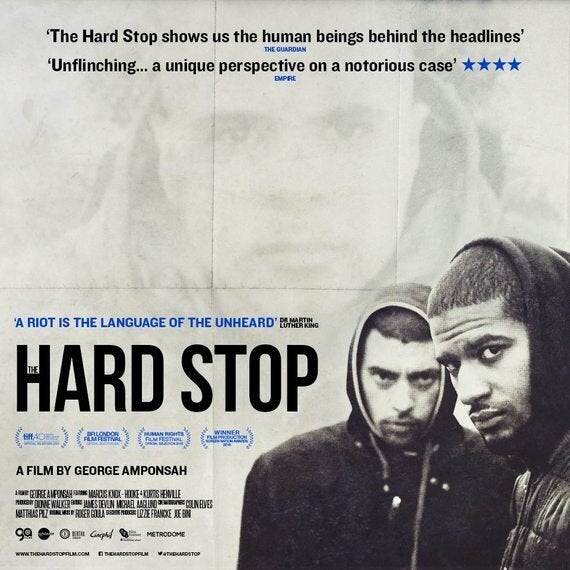 Director: George Amponsah. Kurtis Henville, Marcus Knox Hooke. Documentary. UK 2015 85 mins. (15) ***
Alleged to be in possession of a handgun, Mark Duggan was shot dead by Operation Trident police in Tottenham Hale on 4th August 2011 which led to 5 days of rioting, looting and arson. The bitterness and controversy remained and in January 2015 a majority jury verdict came up with unlawful killing.
'The Hard Stop' revisits the case through the eyes of two of Mark Duggan's friends. Marcus Knox-Hooke who works as a mentor to try to keep kids out of the gang-gun culture, was charged with inciting violence and surprised to receive a lenient 32 months sentence and Kurtis Henville who has a conviction for cocaine smuggling but is trying to go straight. The festering wound remains and there's a deep rooted hatred of the police with the 1985 killing of PC Blakelock in the Broadwater Estate taken as the on-going police revenge strategy.
It's interesting and rewarding to see that Marcus Knox-Hooke and Kurtis Henville have turned their lives around but it's only half the story that neglects any investigative insight reference to the police action, beyond well aired archive footage and news comments.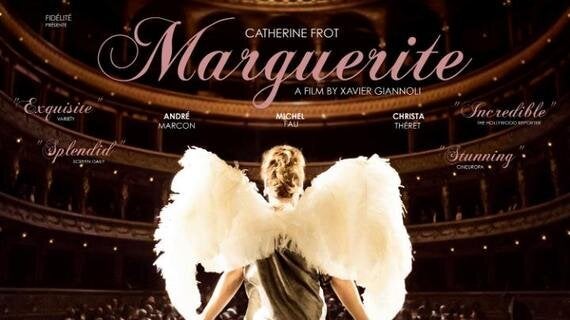 Director: Xavier Giannoli. Catherine Frot, Andre Marcon, Michel Fau. Drama. French with Englisg subtitles. France, Czech Republic, Belgium 2015 129 mins. Winner of 4 Cesars including Best Actress for Catherine Frot (15) ****
A delightful comedy of manners with Catherine Frot captivating as the soprano who couldn't sing.
For further FILM & BLU RAY/DVD REVIEWS see www.film-reviews-and-news.co.uk