Two films set in South America come from different angles but touch on corruption and brutality in marginalised societies.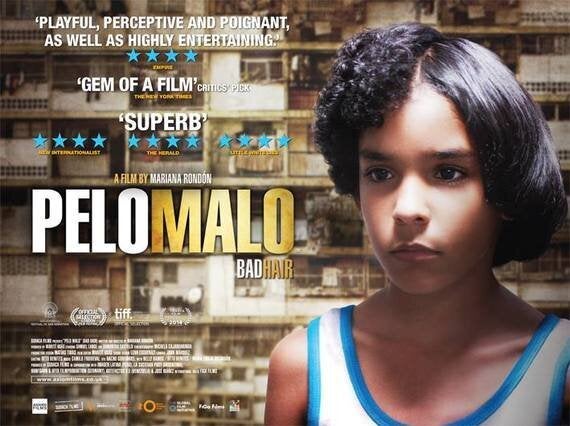 Cast: Samuel Lange Zambrano, Samantha Castillo, Beto Benites
Language: Spanish with English subtitles
Country of Origin: Venezuela, Peru, Argentina, Germany 2013 93 mins.
Winner Golden Shell & Sebastian Award San Sebastian Film Festival, FIPRESCI Prize -International Competition & Bronze Alexander Jury Award Thessaloniki Film Festival
'An impressive, intelligent and powerful neorealist drama with stunning lead performances.'
It's a gem shot in a documentary style with stunning naturalistic and honest performances from Samual Lange Zambrano as nine-year-old Junior and Samantha Castillo as his embittered recently widowed mother, Marta.
Wounded and hurt, Marta's life is focused on survival. Junior,marginalised by his intolerant mother who's convinced that he's gay and is preoccupied with his baby brother, decides to straighten his stubbornly curly hair ('Bad Hair'). Encouraged by his paternal grandmother Carmen (Nelly Ramos) who only wants him out of convenience, he sets out to imitate the style of her favourite sixties crooner, Henry Stephen for his yearbook picture. All Junior wants is to straighten his hair for a picture he wants to give his mother, a picture that would show him as he wishes to be seen. He just wants his mother to love him.
Impressive, intelligent, emotional and powerful, 'Pelo Malo' is captivating cinema with a stunning knock out final scene.
Released by Axiom Films 30th January 2015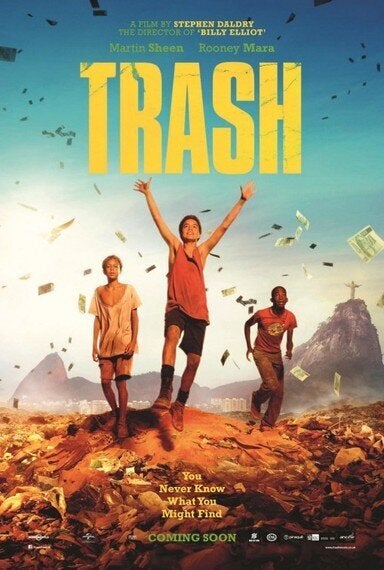 Cast: Rooney Mara, Martin Sheen, Wagner Moura, Rickson Tevez, Luis Eduardo, Gabriel Weinstein
Language: English and Portuguese with English subtitles
Country of Origin: UK, Brazil 2014 114 mins.
'Vibrant, multi-plot filled Rio tale with captivating performances from the three leads, Stephen Daldry's optimistic tale deserves to be an audience crowd pleasure.'
Pursued by the police Jose Angelo (Wagner Moura) throws his wallet onto a rubbish heap. Arrested and interrogated,the end's inevitable. When Rafael (Rickson Tevez) and Gardo (Luis Eduardo), two boys from Rio's slum favelas who scavenge the vast rubbish landfills find the wallet with some cash, a photo of a girl and a key to a train station locker they share the cash. With the police desperate to find the wallet, Rafael and Gardo realise that they're onto something and hide it. Teaming up with their pal Rato (Gabriel Weinstein), the boys find a mysterious code on the back of a photo and their extraordinary adventure begins in Rio's teeming backstreets.
Inspector Frederico (Selton Mello) needs that wallet and the boys have it. Unknowingly they've trespassed into the world of corrupt politicians, kickbacks and police brutality. The boys need to figure out friend from foe and with the the help of a disillusioned do-gooder American missionary priest, Father Julliard (Martin Sheen), who enjoys a tipple and aide worker Olivia (Rooney Mara) unravel the secret of Jose Amgelo's wallet in the race to find a missing fortune.
With a Richard Curtis script based on the Andy Mulligan novel of the same name, street patois dialogue, skilful editing by Elliott Graham and beautifully shot by Adriano Goldman with three captivating lead performances, it hits the right buttons. The three leads plucked from the streets with no previous acting experience have bundles of natural charm and give wow performances that carry the film. Some may suggest that 'Trash' isn't gritty enough but it's not intended to tread into 'City of God' (Fernando Meirelles) or 'Waste Land' (Lucy Walker) territory.
Released by Universal Pictures 30th January 2015
Catch up on Film, DVD & Blu ray reviews with www.film-reviews-and-news.co.uk