Abbas Kiarostami's beautifully shot 'Like Someone in Love' is oblique and enigmatic - it dazzles and is a gem.
The Korean director, Ki-duk Kim burst into song when he received the coveted Golden Globe. 'Pieta' is intense, disturbing and unnerving.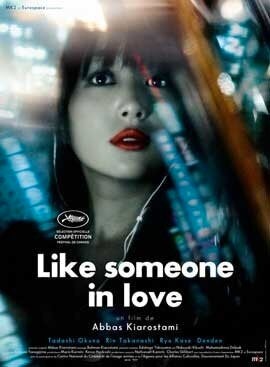 Director: Abbas Kiarostami Cast: Rin Takanashi, Tadashi Okuno, Ryo Kase Genre: Drama Country of Origin: France, Japan 2012 In Competition Cannes 2012 Language: Japanese with English subtitles 109 mins. Rating:*****
Enigmatic, hypnotic, tantalizing, utterly engrossing.
From the opening frames you're drawn into this tantalizing gem from Iranian new wave director Abbas Kiarostami. Who's speaking offscreen in the Tokyo bar ? 'I'm not lying to you'.
Akiko (Rin Takanashi), a Tokyo university student with money problems, exams, a jealous boyfriend and a visiting grandmother is coerced into moonlighting as an escort. It's a long unhurried taxi journey with Akiko's grandmother's voice mails played during the journey as reflections of city buildings and people pass by.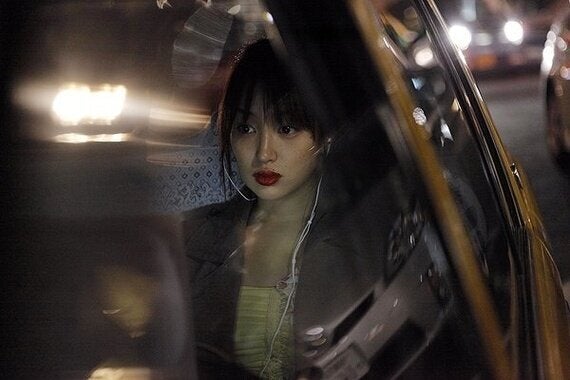 Akiko's escort, Takashi Wakanabe (Tadashi Okuno) is a gentle academic who's not interested in sex. But it's prostitution, Japanese paid-dating, but there's no nudity. It's courteous and civilised. Takashi's prepared a home made fish broth and Ella Fitzgerald 's swan song plays in the background. But it's unclear what happens next. A temporary state of make believe?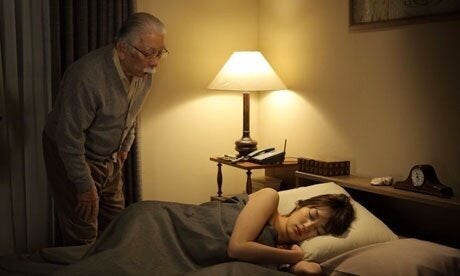 Driving Akiko back to the university the following morning Takashi encounters her jealous boyfriend Noriaki (Ryo Kase) and mistaken identity leads Noriaki to assume that Takashi is her grandfather.
It's masterfully controlled film making, beautifully shot by Katsumi Yanagijima and edited by Shogo Yokoyama with great performances from Rin Takanashi and Tadashi Okuno.
'Like Someone in Love' draws you in from the first frame. It's oblique, hypnotic, eccentric and mysterious. It fascinates and dazzles.
'It's better to say that we are like someone in love rather than asserting that we are in love. Death or birth are definitive; love is nothing but an illusion, we have in this film four people who are like some people in love'. Abbas Kiarostami Cannes 2012
Released by New Wave Films 14th October 2013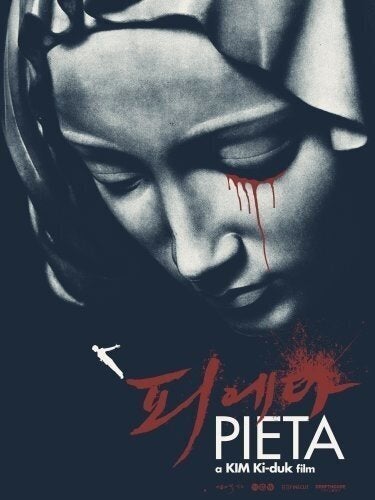 Director: Ki-duk Kim Cast: Min-soo Jo, Jung-Jin Lee, Ki-Hong Woo Genre: Drama Country of Origin: South Korea 2012 Winner Golden Lion Venice Film Festival 2012 Language: Korean with English subtitles 104 mins. Rating:***
Gang-Do (Jung-Jin Lee) is a loan shark with a feared reputation amongst the debtors he threatens forcing his victims to cripple themselves in fake accidents before settling insurance payouts. Mi-Son (Min-soo Jo), a middle-aged woman arrives claiming that she's Gang-Do's long-lost mother who abandoned him as a baby, declares that her selfishness caused the evil in him and begs his forgiveness. Treated less than human, Mi-Son accepts each punishment as penance to achieve forgiveness and renewal. Slowly guilt and regret consumes Gang-Do .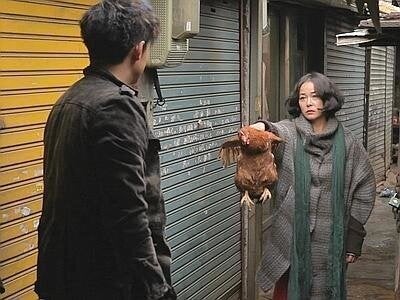 It's a demanding, disturbing and unnerving piece of cinema with compelling performances and images that mesmerize. Mi-Son's gentle presence, her acceptance of her pain, penitence and suffering to achieve salvation and her sorrow filled gaze linger in the memory.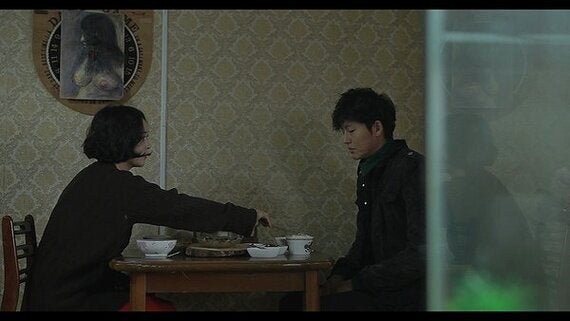 Strange, intense, tough, demanding and pitiless with exaggerated shows of indignity and cruelty, claustrophobic and strangely hypnotic. Strange and darkly stunning.
The film takes its title from Michelangelo's sculpture of the Virgin Mary nestling her son, the dying Jesus.
'Pieta' is Kim Ki-duk's 18th film and the first Korean film to win a top award at a major film festival. It says it all when the director broke into 'Arirang', a traditional Korean song as he accepted the coveted Golden Lion.
Released by StudioCanal 14th October 2013