When asked to select your 'favourite viewings of 2013' you realise that it's not an easy task. It's personal and they're not presented in a preferential order but they all have that 'something' that makes them stand apart and were a joy to watch.
THE GREAT BEAUTY
Director: Paolo Sorrentino Cast: Toni Sorrentino, Carlo Verdone, Sabrina Ferilli Country of Origin: Italy, France 2013 Genre: Drama/Comedy Language: Italian, Japanese, Spanish, Chinese with English subtitles Winner European Film Awards Best Film, Best Director (Paolo Sorrentino), Best Actor (Toni Servillo), Best Editor (Cristiano Travaglioli) 142 mins.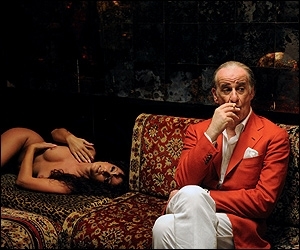 A bitter sweet and sensual tragicomedy that brilliantly presents contemporary opulent Rome on a canvas of Felliniesque Dolce Vita imagery with Toni Servillo centre stage. A visual experience to behold.
A SELFISH GIANT
Director: Clio Barnard Cast: Connor Chapman, Shaun Thomas, Sean Gilder Genre: Drama Country of Origin: UK 2013 Language: English Premiered Cannes International Film Festival 2013 91 mins.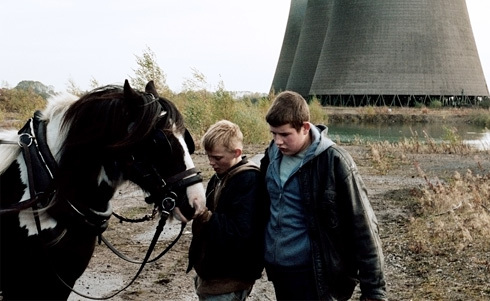 A brilliant and uncompromising depiction of deprivation set on the outskirts of Bradford with stunning performances from the two young leads. Written and directed by Clio Barnard, this is neorealist cinema at its best.
GOOD VIBRATIONS
Director: Lisa Barros D'Sa & Glen Leyburn Cast: Richard Dormer, Jodie Whittaker, Liam Cunningham, Dylan Moran Genre: Drama/biography Country of Origin: UK/Ireland 2012 Language: English 103 mins.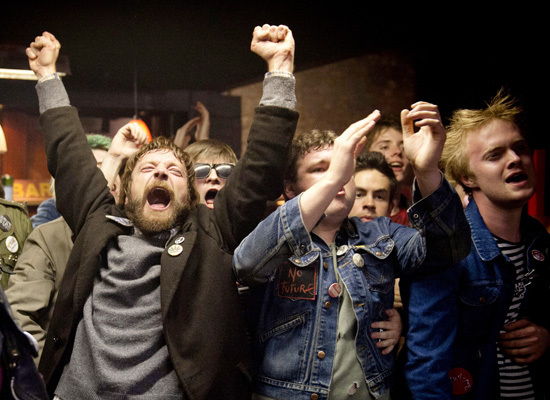 'Good Vibrations' is utterly hypnotic. It draws you into an inspirational journey that defies sanity. All this on a small budget that wouldn't buy hamburgers for a Hollywood cast.
What can you say about 'Good Vibrations' ? You need to see it and it will embrace you with a frenetic passion that defied the surrounding madness of The Troubles. Studded with archive footage and Ivan MvCullough's cinematography that captures the atmosphere of Belfast in the 1970's, it's a brilliant piece of cinema.
A LATE QUARTET
Director: Yaron Zilberman Cast: Catherine Keener, Christopher Walken, Philip Seymour Hoffman, Mark Ivanir, Imogen Poots Country of Origin: USA 2012 Genre: Drama Language: English 105 mins.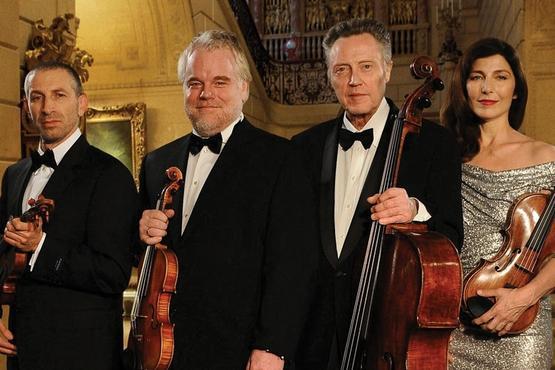 'A Late Quartet', Yaron Zilberman's debut feature is one of those magical moments that shows why cinema is one of the great pleasures of life.
An intelligent and utterly captivating film that will bring a tear to the eye.
This is wonderful cinema that should be seen by many but will be viewed by few.
THE HUNT
Director : Thomas Vinterberg Cast : Mads Mikkelsen, Thomas Bo Larsen, Annika Wedderkopp. Mads Mikkelsen Winner Best Actor Cannes 2012 Genre : Drama Country of Origin: Denmark Language : Danish with English subtitles 115 mins.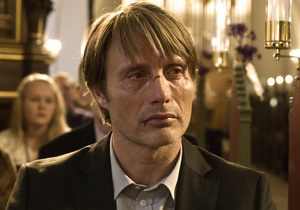 Thomas Vinterberg made his directorial name in 1998 with the outstanding 'Festen' (The Celebration). 'The Hunt' is a powerful, intelligent and mature drama set in a small rural lower middle-class Danish community and explores child abuse and the effect of the lies of an innocent child.
ELENA
Dir: Andrey Zvyagintsev Cast: Nadezhda Markina, Andrey Smirnov, Elena Lyadova, Alexei Rozin Un Certain Regard Special Jury Prize Cannes 2011 Genre: Drama Country of Origin: Russia 2011 Language: Russian with English subtitles 109 mins.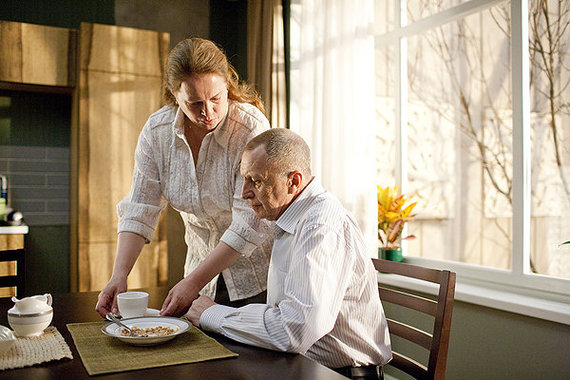 'Elena' is an outstanding, quietly disturbing, exquisitely filmed, brilliantly acted, precisely directed Hitchcock-Chabrol-like drama from the Russian director Andrey Zvyagintsev.
Winner of Un Certain Regard Special Jury Prize Cannes 2011,it's gripping cinema with a twist on the classic noir thriller of familial ties, loyalties, the corrupting power of money, class resentment and a coveted inheritance in modern day Moscow. 'Elena' places Zvyagintsev as a major force in World Cinema.
ABOUT ELLY
Director: Asghar Fashadi Cast: Golshifteh Farahani, Shahab Hosseini, Taraneh Alldoosti Genre: Drama Country of Origin: Iran 2009 Language: Persian with English subtitles 119 mins.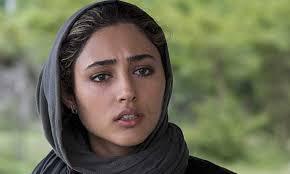 If you've seen 'Separation', Asghar Fashadi's 2009 film 'Elly' is a must. It's a superbly acted, morally challenging gripping psychological drama that stands head and shoulders above most of which hits our cinemas.The intelligent script is used so skilfully by the cast that you wonder whether the camera is hidden and simply observing and visually dissecting each character. 'Elly' is superb cinema.
THE PLACE BEYOND THE PINES
Director: Derek Cianfrance Cast: Ryan Gosling, Bradley Cooper, Eva Mendes, Ray Liotta Genre: Drama Country of Origin: USA 2012 Language: English 140 mins.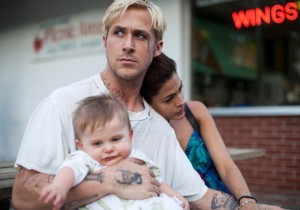 An ambitious, riveting, mythical, poetic and utterly engrossing epic with outstanding moving and unsentimental central performances. It's bold cinema that's a pleasure to watch. A modern morality tale. And Ray Liotta's brief role as Deluca - pure menace with the greatest of ease.
AMOUR
Director : Michael Haneke Cast : Jean-Louis Trintignant, Emmanuelle Riva, Isabelle Huppert Winner Palme d'Or Cannes 2012 Genre : Drama Country of Origin: Austria, France, Germany 2012 Language : French with English subtitles 127 mins.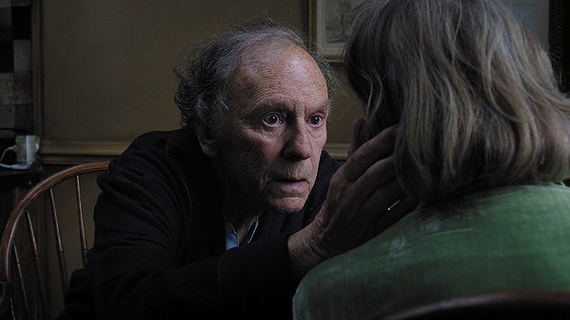 Time, the confrontation of ageing and death is often neglected but we see in this 2012 Palme d'Or winner a majestic and intelligent piece of cinema that will clearly be ranked alongside the classic works of Ingmar Bergman (Wild Strawberries, 1957), Akira Kurosawa (To Live, 1952) and Yasujiro Ozu (Tokyo Story, 1953).
Jean-Louis Trintignant and Emmanuelle Riva give stunning performances - richly expressive, subtle, passionate, painful and intimate, fear etched on the face as love is vanishing. Even more remarkable when you consider that Jean-Louis Tringinant is 81 and Emmanuelle Riva is 85.
LIKE SOMEONE IN LOVE
Director: Abbas Kiarostami Cast: Rin Takanashi, Tadashi Okuno, Ryo Kase Genre: Drama Country of Origin: France, Japan 2012 Premiered Cannes 2012 Language: Japanese with English subtitles 109 mins.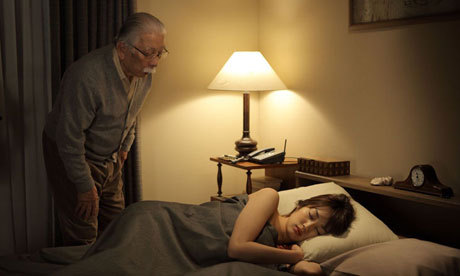 It's masterfully controlled film making, beautifully shot by Katsumi Yanagijima and edited by Shogo Yokoyama with understated mesmerizing performances from Rin Takanashi and Tadashi Okuno.
'Like Someone in Love' draws you in from the first frame. Oblique, hypnotic, eccentric, mysterious, tantalizing and utterly engrossing. It fascinates and dazzles.
IN THE HOUSE
Director: Francois Ozon Cast: Kirsten Scott Thomas, Fabrice Luchini, Ernst Umhauer, Emmanuelle Seigner, Batien Ughetto, denis Menochet Country of Origin: France 2012 Genre: Mystery Drama Language: French with English subtitles 105 mins.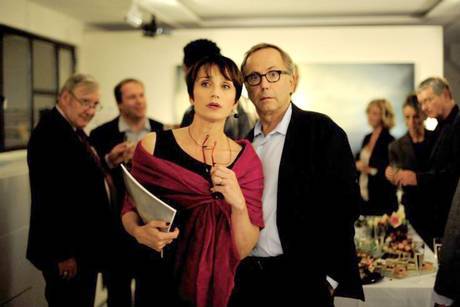 A clever narrative driven, brilliantly acted psychological drama that plays games with the audience and is quite spellbinding.
Loosely adapted from the play by Juan Mayorga 'The Boy in the Last Row' with the screenplay by Francois Ozon, this is elegant and sophisticated storytelling with touches of Bergman, Chabrol and Woody Allen (Match Point). The cinematography (Jerome Almeras) is excellent, the editing (Laure Gardette) is perfect and the script (Francois Ozon) in the hands of a great cast makes it all happen. It does loose its way a bit and perhaps the ending needs more structure but this is intelligent adult cinema. Black comedy at its best.
MYSTERY
Director: Lou Ye Cast: Lei Hao, Xi Qi, Hao Qin Genre: Thriller Country of Origin: China, France 2012 Language: Mandarin with English subtitles UnCertain Regard Cannes International Film Festival 2012, Winner Best Script, Best Actress (Hao Lei), Best Newcomer (Qi Xi) 7th Asian Fim Awards 98 mins.
A fascinating, intriguing and intense tale set against a panorama of the featureless skyscrapers of smog bound Wuhan. The hand-held camera offers a documentary feel that draws the audience into this tense and sexually charged love triangle and offers an insight into areas that the Chinese censors aren't always happy to see portrayed on screen.
MUD
Director: Jeff Nichols Cast: Matthew McConaughey, Tye Sheridan, Jacob Lofland, Reese Witherspoon, Sam Shephard Genre: Drama Country of Origin: USA 2012 In Competition Cannes 2012 Language: English 130 mins.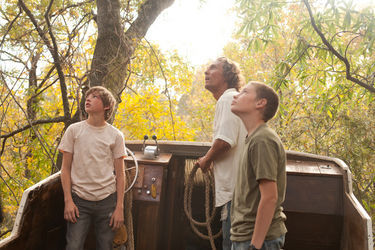 It's too long but I'll forgive that because 'Mud' is an emotionally rewarding and atmospheric coming-of-age piece of cinema - a tale of innocence, love, loss, friendship and two boys who belong in their environment. It brings to mind delightful memories of reading Huckleberry Finn as a young boy - the memories have never left me. It weaves a tale that delights.
DJANGO UNCHANGED
Director: Quentin Tarantino Cast: Jamie Foxx, Christopher Waltz, Leonardo DiCaprio. Samuel L. Jackson Genre: Western Country of Origin USA 2012 Language: English 165 mins.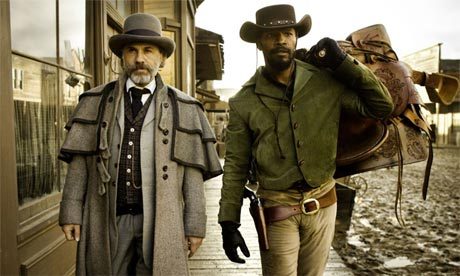 An impressive and powerful five star ravishing 165 minutes feast that delights with a witty tongue-in-cheek script and stellar performances from the cast that explodes into a surreal ballet of violence and a hand clapping wow finale.
COMPLIANCE
Director: Craig Zobel Cast: Ann Dowd, Dreama Walker, Pat Healy Genre: Drama Country of Origin: USA 2012 Language: English 90 mins.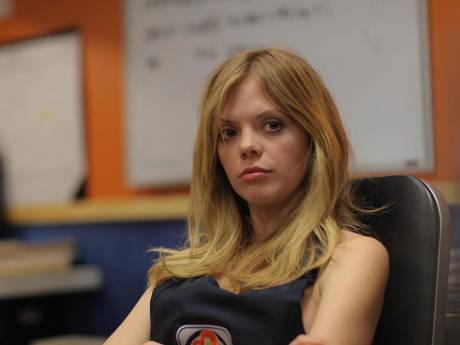 A chilling camera's eye view of the weakness and suggestability of human nature that can lead to a slavish collusion with an invisible authority and a total loss of compassion and moral responsibility. It could have been made as a documentary but the excellent cast and tight script, portrays the horror to greater effect.
'Compliance' is a horror movie. Not the studio horror blood and guts slasher movie. This is the real thing. This is what happened. It's chilling and uncomfortable.
BEASTS OF THE SOUTHERN WILD
Dir. Benh Zeitlin Cast: Quvenzhane Wallis, Dwight Henry, Levy Easterly Grand Jury Prize Sundance Film Festival, Un Certain Regard & Camera d'Or Cannes 2012 Genre: Drama Country of Origin: USA 2012 Language: English 93 mins.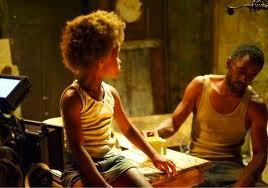 This low budget independent production nominated for Best Picture, Best Director (Benh Zeitlin) and Best Actress (Quvenzhane Wallis) at the Oscars is a fantasy fable, post-Katrina ecological parable that amazes, stuns and delights. it's a minor miracle that this independent production got off the ground because it's not Hollywood material and yet it's the kind of movie that lingers in the memory and one which you don't hesitate to recommend - it's a movie for everyone. It's unique.
BEYOND THE HILLS
Director: Cristian Mungiu Cast: Cosmina Stratan, Cristina Flutur. Valerin Ardriuta, Dana Tapalaga Cannes 2012 Winner Best Screenplay and Best Actress Cosmina Stratan & Cristina Flutur Genre: Drama Country of Origin: Romania Language: Romanian with English subtitles 150 mins.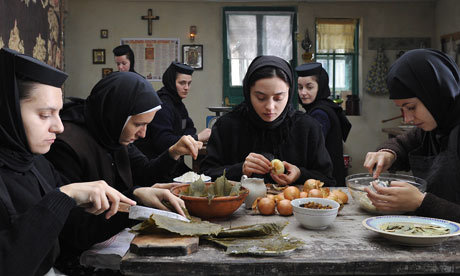 A restrained non-sensationalist view of a directionless, dreary, exploitative society overwhelmed by the responsibilities that came with the post-communist Ceausescu era.
It's very long at 150 minutes but powerful, riveting, fascinating, harrowing and a visual feast.