It's a pleasure to find a UK movie that's fun and entertains - 'Svengali' is a Jonny Owen hyper buzz that deserves to fill cinemas.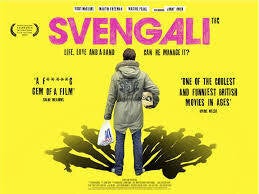 Cast: Martin Freeman, Vicky McClure, Michael Socha
Country of Origin: UK 2013 93 mins.
Dixie (Jonny Owen), a postman from South Wales is a music fanatic and dreams of discovering the best band of all time and then one day, trawling through YouTube, he finds 'The Premature Congratulations'. This will be Dixie's dream come true. He hunts them down and offers them his management services. They're not an easy bunch - young, arrogant, sexy and utterly magnificent. Cut a demo on a cassette tape, that's really retro. Dixie, innocent and nieve embarks on a head on collision roller coaster ride through the most 'infamous' industry of them all.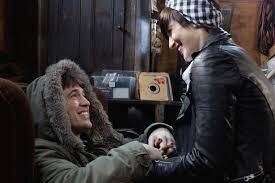 Totally broke and working day and night to get his band gigs, Dixie gradually senses success, but as 'The Prems' get more successful the band's egos go through the roof. Will Dixie lose the band, will it all go pear-shaped? Dixie's got to decide what his real priorities are in life - his love of music or his love for his soulmate, Michelle (Vicky McClure).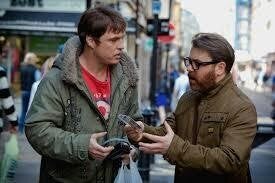 'Svengali' is a fun Soho-Hoxton run around movie that delights. Sure the endings predictable but I don't mind because the rest was magical.
Everything shines in this movie, it works and Alan McGee who plays himself is a joy.
Sighs can be heard, mine amongst them, when it's a small budget UK movie. No sighs here.
Svengali is released by MUNRO FILM SERVICES in UK cinema 21st March 2014
Related