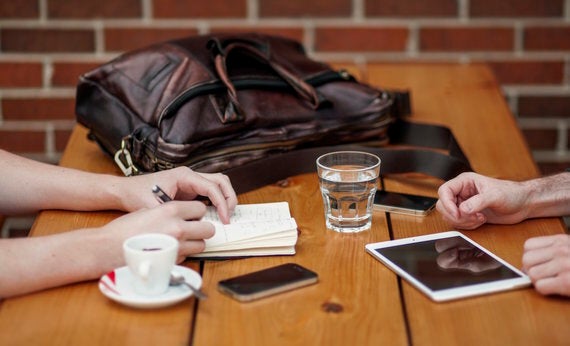 Being a university student is one of the most rewarding opportunities one can experience. For most, it's a turning point and an invaluable enrichment on their lives. It is therefore a shame that most students are burdened by financial constraints, especially when discounts for Jägerbombs are in abundance.
Many resort to part time jobs during university but these jobs are rarely fulfilling and contribute minimally to the brain nutrition students would otherwise be receiving from university. Many students come away from part time jobs with barely enough to make ends meat and barely anything to add to their skillset.
Therefore, students who wish to earn during their studies should consider starting their own small businesses. Not only will it bring in a stream of income, but it will also be a fruitful investment for later life.
As a student, you have nothing to lose and everything to gain. And who knows, you may just graduate school as your own boss making a whole lot more money than most of your employed friends.
Here are 3 businesses you can start right now as a college student or recent grad:
If you're at university, you're probably pretty passionate about your subject. Why not extend this passion to younger students?
If you're a patient person and love to be around kids, why not teach what you already know and make some good money in the process.
When it comes to their children, parents often approach their children's education as a priceless asset. This inelastic demand for high quality education means that parents are willing to fork out plenty of cash to help their kids pass entrance exams, GCSE's and A-levels.
Create a few nice flyers outlining your tutoring services and leave them in your nearest libraries, dental offices, public schools, and any other family places you may find. Michael Priyev manager at nyc web design agency Toggle Web Media says "I started my first math tutoring business in my 1st university year. Within 1 year I had around 6 tutors and 40 students throughout NYC all while attending university."
As a starting out tutor, you can expect to earn around £20 to £30 per hour. As you gain more experience and clients you can start charging as much as £50 per hour or even more.
OK, it's mostly a macho-male orientated business, but that doesn't rule it out for everyone else. Of course, gym hunks can profit from lugging heavy boxes to and from houses, but those who are less physically built can also participate by driving the vans and coordinating the operation.
Partnering with a few good friends also covers the initial costs. By starting out with a few friends and each pitching the money up for a used truck, you can kick start you're new moving business in a matter of weeks.
It's also best to slightly lower your rates in the beginning to get your first couple customers in the door. Expect, at first, to make from £200 to £600 and up per successful move. 2 Men And A Truck is a great example of this simple startup that was initiated by two high school students.
Here is a very successful moving company that first started as an after-school business by two boys while still in high school called Two Men And A Truck.
Online market platforms such as eBay and Alibaba allow anyone to buy and sell anything at any time. This means that you can buy inexpensive goods with a click of a mouse. How inexpensive exactly: as low as a couple cents for an iPhone case or charger. But it gets even better; most of the online wholesalers also offer free shipping straight to your home.
You can basically buy as many different items as you want for cheap, get them shipped free, and try selling them to fellow university friends to start with.
However, if you want to make a decent income in your retail business, you're going to need to establish a wholesale distribution network. Muster the courage to approach few of them and ask them how much they are currently paying for their product. If you can make a profit doing business with them, then give them a better price. If all goes well you'll soon have an entire wholesale network of sellers constantly ordering your goods in bulk.
You can also try to pitch your products wholesale to corner delis, phone shops, and basically any local business that specialize in your product and are interested in buying goods in bulk. The more they buy the lower the price you give them. It's that simple.
Here's a bit of maths to just get an idea of how lucrative this business can be if done right. Lets say, for instance, you purchase 800 iPhone 6 cases for £0.50 each (£400 cost) and you manage to sell them wholesale for £2.00 each (£1,600 revenue), you will have made £1,200 profit. With a large enough network you can turn this into a very lucrative operation, wholesaling 100's of different products including clothing, jewelry, tech accessories, and much more.
Billionaire Richard Branson once said, "Business opportunities are like buses, there's always another one coming." With all of the spare time you will undoubtedly be blessed with during University, why not give it a go, especially if you need the cash!
Related